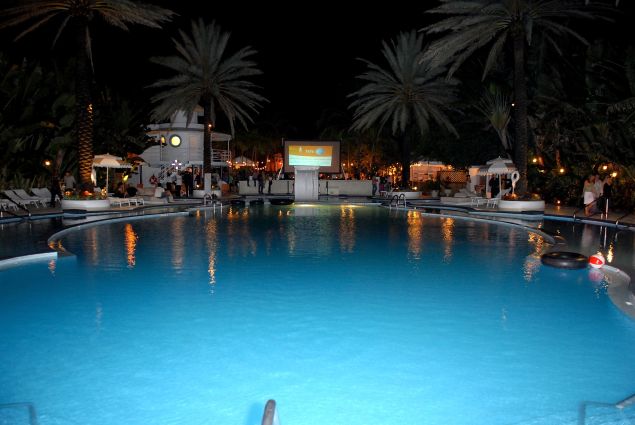 Davidoff held its yearly event on Wednesday night in honor of their Davidoff Art initiative, and it's one that seems to get better every year.
As one of the main Art Basel Miami Beach sponsors, the Swiss based luxury cigar maker seems to understand that quality trumps all in the end, and quality was delivered at this lush affair, which was held at the Deco style Raleigh Hotel pool, named "the most beautiful pool in America" back in 1947.
"We always try to stay true to our motto of 'Time Beautifully Filled'", said Hans-Kristian Hoejsgaard, the jovial CEO of Oettinger Davidoff who, at the official opening of Art Basel, announced Davidoff's support of another new residency for Caribbean artists; this one being in Bogotá, Colombia. That's 5 total residencies worldwide for the cigar maker, also counting the host cities of Basel, Berlin, Beijing, and Brooklyn.
'What's most important for our initiative is to bring these artists to the attention of the world,' said Davidoff advisor András Szántó
The evening was a celebration of Caribbean culture and therefore there was no shortage of rum, not to mention exquisite Caribbean food from bistec to lightly fried plantains. Cigars were being hand-rolled in situ, and there were even indigenous dance troupes providing entertainment for well-heeled from literally all around the globe: Paris, Krakow, Buenos Aires, and of course, the Carib.
The Observer talked to Davidoff's lead advisor András Szántó, who worked closely under rock star philosopher and art critic Arthur Danto while at Columbia and has moderated global museum conferences at the Metropolitan Museum of Art, and elsewhere.
"What's most important for our initiative is to bring these artists to the attention of the world," said Mr. Szántó. "That goal is tremendously important to the company, and they've been unwavering in their support for the program."
Mr. Hoejsgaard echoed that sentiment when he discussed the year-old residency in Altos de Chavón School of Design in La Romana, Dominican Republic, which works opposite of the outgoing Caribbean artist residencies with an ingoing one bringing artists from all over the world to the Caribbean. "We are creating a bridge to Caribbean art," Mr. Hoejsgaard said matter-of-factly, "but it has to a be a two-way bridge. We want influences from around the world coming into the DR and the Caribbean."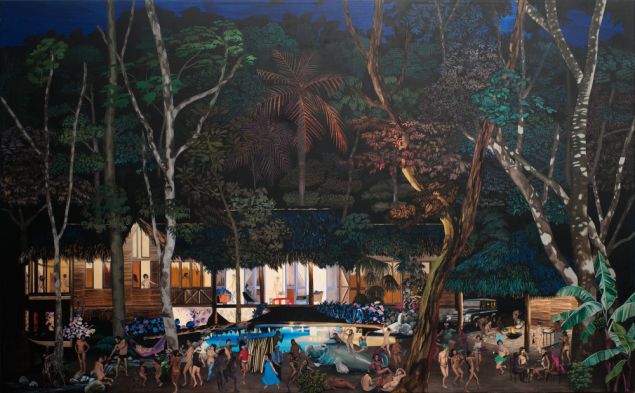 The selected artists are, of course, incredibly grateful for their residency experiences, and many were at Wednesday's event. Dominican artist Hulda Guzmán, who just completed Davidoff's Brooklyn residency, which is furnished through Residency Unlimited in East Williamsburg, said the experience was an exciting one. "In the Dominican Republic I live in the woods on a beach," she told the Observer. "New York City was such a different environment with so much more infrastructure… it really affected the way I thought about and made my work during my stay."
Engel Leonardo, also from the Dominican Republic, had similar feelings about his residency, though his fish-out of water experience took place far away, in Beijing. His work consists of photographing his surroundings and collecting objects in order to find deep-seeded similarities between cultures, a theme that seemed to dominate the multicultural event.
It was a nice lens through which to view Miami's annual bacchanal of art.