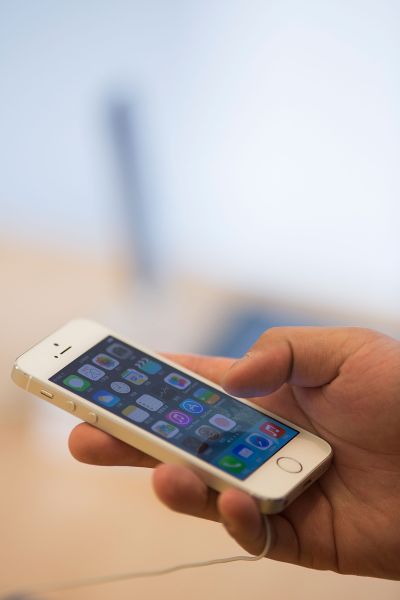 Remember when the giant 5.5 inch iPhone 6 Plus debuted, and your mom was so happy that she didn't have to put on her reading glasses to text you back?
Sorry, mom. Apple might be bringing back the smaller iPhone.
Thursday morning rumors buzzed when Mashable reported that Apple could be releasing a four-inch iPhone in early 2016 before it unleashes iPhone 7 (rumored to be too thin for even a headphone jack). So, if you're still holding on to your iPhone 5S because it fits securely in your back pocket or just don't want to look like a fool holding an iPad-sized monstrosity up to your ear, then you may be in luck.
Reports said the new smaller model would be made of metal and be more durable than the iPhone 5c, with its candy-colored hard plastic case, that was discontinued this past September. The early 2016 release would also feature the 6S and 6 Plus's A9 processor and the glass surface that curves at the corners. It would be priced from $400-$500, though it would retain the old 5S camera features. Demand still exists for the four-inch models because some people miss their smaller iPhones.
Mashable reported the prediction based on KGI Securities analyst Ming-Chi Kuo who sent his research to MacRumors. The site says Mr. Kuo "has a solid record reporting on unreleased Apple products."
But what will Apple call it? "iPhone not-7?" "iPhone 6S-but-smaller?" "iPhone 5S-but-better?"
The rumor spreads about a month after BlackBerry released the PRIV, selling for $699, a phone that features a slide-out QWERTY keyboard, and a 5.4 inch display screen that received praise from those who missed a manual keyboard. The new old BlackBerry keyboard brought on nostalgia.  "People have nostalgia for lots of things, including their gizmos," Johns Hopkins professor of neuroscience Dr. David Linden told The Verge.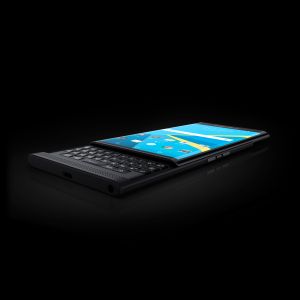 If that's true, then both Blackberry and Apple are right to take a step in the opposite direction. Beyond the nostalgia of a cuter, smaller iPhone, the 4-inch screen size has been deemed more practical than the hefty 5-inch monster that's been testing the seams of your jean pockets.
In the battle of the cell phone has-beens, the fight is between the idea of the small and sleek new old iPhone and the oh so satisfying key-punching of the BlackBerry PRIV. However, if you're not feeling the nostalgia or your mom doesn't want to jingle around in her purse for reading glasses, then the taller, skinnier, more model-esque iPhone 7 is also due to release in 2016.