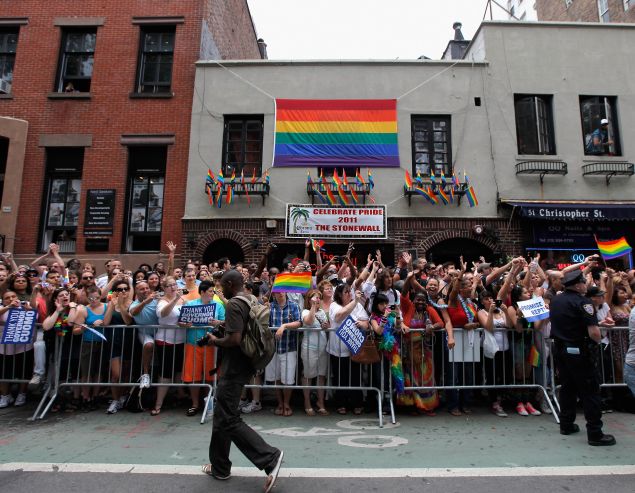 There were plenty of raised eyebrows last month when the Oxford Dictionaries named the "face with tears of joy" emoji the 2015 "word" of the year. Thankfully, Dictionary.com went in a more serious direction.
The site announced Wednesday morning that its word of the year was "identity."  In explaining its decision, Dictionary.com said the word had taken on new meaning this year in discussions of gender, sexuality and race.
According to the site, the biggest change in 2015 was the addition of terms like "gender expression" and "gender identity" to denote "the external expression of gender roles, as through socially defined behaviors and ways of dressing." The phrase "code-switching," originally solely linguistic, now also applies to ""the modifying of one's behavior, appearance, etc., to adapt to different sociocultural norms." Shows like Transparent and people like Caitlyn Jenner helped make gender and code-switching hot topics.
New norms in sexuality, like using a person's preferred pronoun and the addition of terms like the honorific Mx to the site, led to a renewed focus on sexual identity. The Supreme Court's same-sex marriage ruling in June, as well as films like Fifty Shades of Grey and celebrity news like Miley Cyrus' identifying as pansexual, caused searches for sex-related terms to skyrocket.
It wasn't just gender and sexual identities that shifted in 2015, however—racial identity did too. This was largely thanks to Rachel Dolezal, an NAACP chapter president who was biologically born white but identifies herself as black. "This sparked a wave of debate on social media and in news outlets, with some inviting comparisons between racial identity and gender identity," Dictionary.com said.
Identity-related terms like "microaggression" were also hot topics in 2015. The word, which denotes "a subtle but offensive comment or action directed at a minority or other nondominant group that is often unintentional or unconsciously reinforces a stereotype," came into focus after several incidents on college campuses, including an uproar at Yale about Halloween costumes.
Whatever you think of the new fluidity of terms like "code-switching" and "microaggression," discussions of these identity topics are much more important than any emoji. Well done, Dictionary.com.