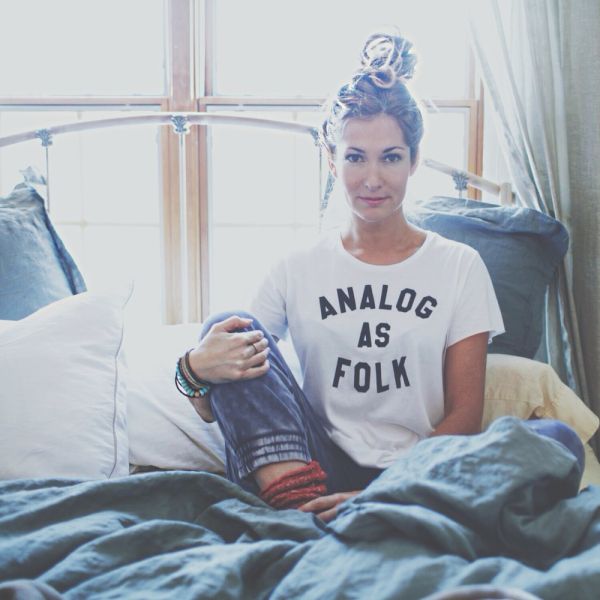 Disconnecting over the holidays can seem downright impossible. It's a time when you know you should be unwinding but instead, you're endlessly updating Instagram and checking emails "just in case," all while updating your Snapchat story so everyone can see how much fun you're having.
Former digital strategist Jess Davis grew tired of watching people stare at their screens after years of creating content using multiple platforms. To combat the tech obsession and her personal burnout, she founded lifestyle brand Folk Rebellion with business partner Rachel Greenstein.
Folk Rebellion is infamous for hosting digital detox retreats, where participants are forced to turn over their phones and engage in actual conversations. They focus on setting boundaries when it comes to technology, not going off the grid (and have the Instagram account to prove it). They're proponents of "mindful tech," which is defined as "you controlling your technology, not it controlling you."
With holiday parties in full swing, the go-to move for anyone inclined to awkward behavior can be clinging to a cellphone. Ms. Davis knows how difficult it can be to disconnect when you're surrounded by strangers, so she suggests leaving your phone at home to avoid temptation.
"If I'm going someplace where I know I'm going to be a little bit uncomfortable because I don't know people, I actually discovered that's my worst habit of when I touch my phone. It's my get out of jail free card, something to distract myself versus interacting. So if I can, I actually try to remove my phone from my body completely. The first feeling of being uncomfortable, that's my safety blanket."
 "Through social media, people are usually sharing their best bits. It's filtered, theoretically and it's filtered visually."
Whether you're at a holiday party or heading home, there's the risk of experiencing FOMO, or fear of missing out. Ms. Davis avoids FOMO by recognizing that what happens online isn't necessarily the reality. In a year that's had major Instagram stars admit that social media is an illusion, it's an important reminder. "Through social media, people are usually sharing their best bits. It's filtered, theoretically and it's filtered visually. I know now what I'm looking at might not be authentically true, so it kind of changes the perception," admits Ms. Davis. 
Ms. Davis suggests that before you scroll through beachside sunsets and Parisian strolls and start FOMOing at the mouth, recognize how futile FOMO is. "I'm with the people I love, whether it's my family or my friends and I should be present with them. I could spend my evening focusing on another set of friends elsewhere or I could just really enjoy myself in the moment. Am I going to get in a car to leave where I am and go to a place that looks like it's more fun? No."
When convincing others to disconnect, Ms. Davis makes it fun. Over Thanksgiving, she went to lunch with her extended family. As her siblings checked their phones, they couldn't maintain a conversation. She put everyone's phones away. "Within five minutes the entire energy shifted, the whole dynamic was just completely different, because even though they weren't really engaged with their phones, it was just enough that we never really got into a flow together." It helped that whoever touched their phone first had to foot the bill.
Ms. Davis leads "tech therapy" for companies to change the "always-on culture," so she knows that there's "a 24/7 cycle of emails." Ms. Davis suggests talking to your boss and co-workers before going on vacation. "Start those conversations early. Say 'I'm going to be gone, and I'm not going to have access to my phone and email,' whether it's by choice or you're somewhere where the wifi doesn't work."
If you are planning on taking time, commit. "If you're really going to be off, be off, don't go and just check your emails to make sure there's not something urgent because that creates anxiety in yourself. If it's a vacation, it's a vacation, that's something that you've earned. If you don't have time to step back, you're going to experience burnout." She has her cellphone listed on her email signature for emergencies, but has yet to receive a single call. "We live in this world of instant gratification. Everything is 'now, now, now' and it's about putting those boundaries back into place since technology is here to stay. It's wonderful, but we can't let it consume us, so we have to set those parameters again." 
Ms. Davis has a four-year-old son, so she understands how easy it is to give kids screen time, especially as a last resort when you're traveling. Instead, she suggests an "airplane bag." "Inside of it, based on how many hours you have on the flight, divide it up into 30 minute increments. Go to the dollar store and get all sorts of things, like the coloring book with crayons, a yoyo, a puzzle. Wrap them in tinfoil, because every 30 minutes that the child is good, they get to go into the bag and pick something out. The tin foil is key because you can use it as building blocks."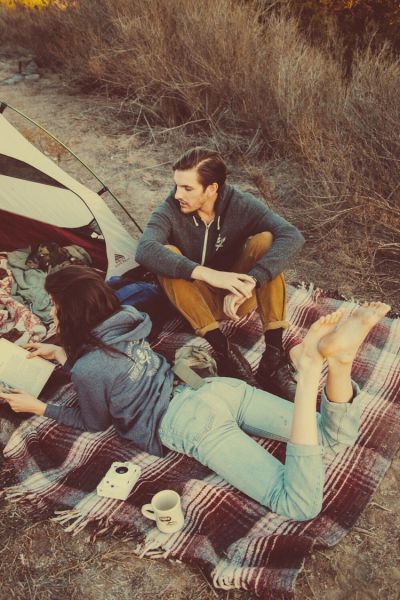 The holidays are a good time to reset because of multi-stimulation from second and third screens. Like a juice cleanse, a "digital detox" makes you realize how much you're consuming. "We are reprogramming our brains to be comfortable in this state."