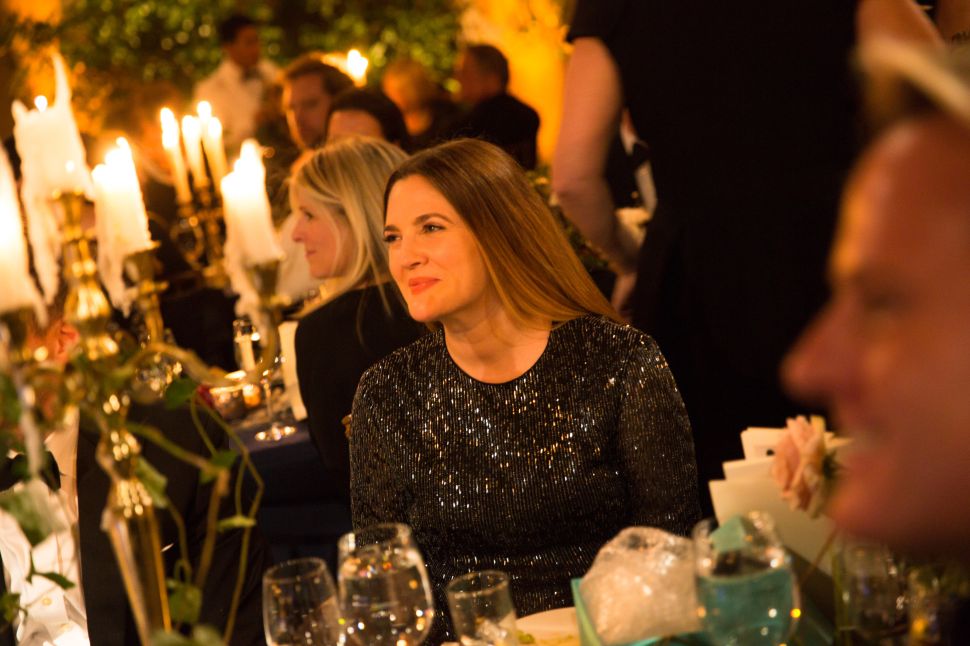 The AIDS Community Research Initiative of America, otherwise known as Acria, has steeped itself in fashionable celebrity endorsements since 1991, and last night was no exception at the charity's annual holiday dinner. Drew Barrymore was the lead honoree, followed by photographers Inez van Lamsweerde and Vinoodh Matadin, all of whom rallied their friends and family to come out to Cipriani's 25 Broadway, the former Cunard ticketing hall, to raise funds for the charity fighting to end AIDs.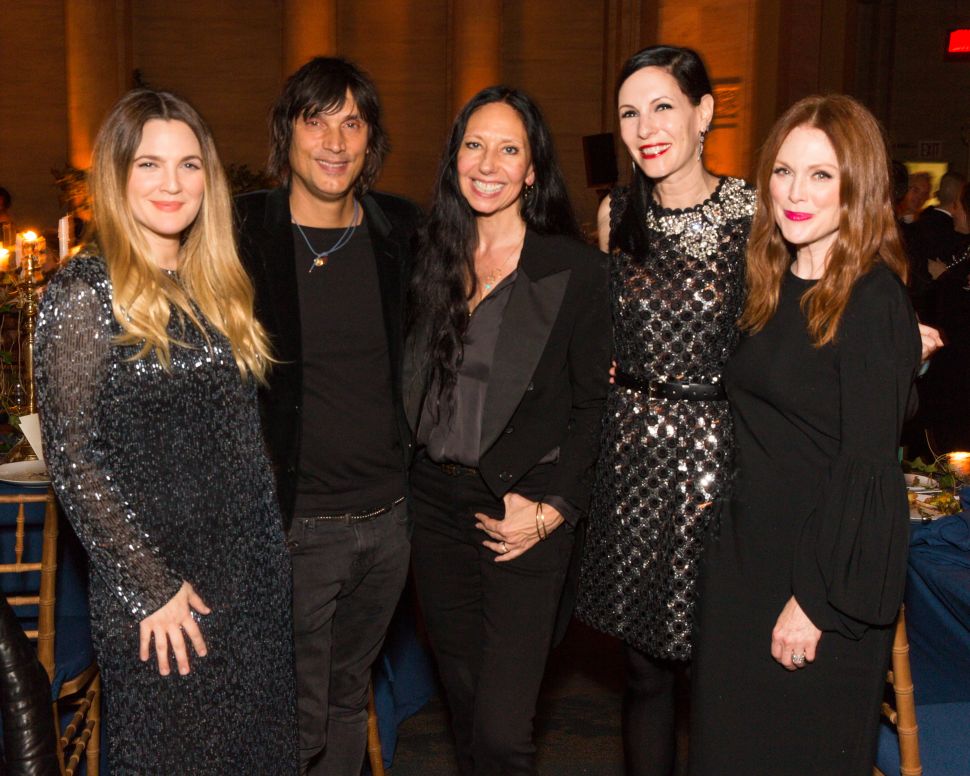 Waiters with silver trays of martinis stood at the ready before dinner. "They're just handing martinis out on silver platters now?" Ms. Barrymore said clutching her husband's arm as she entered under the arch of roses and peonies constructed by Putnam Flowers. The couple was joined by Donna Karan, Bruce Weber, and both of Calvin Klein's designers Francisco Costa and Italo Zucchelli who offered up a custom suit and gown which sold for $10,000. Julianne Moore was there too, tasked with introducing Mr. Matadin and Ms. van Lamsweerde to accept their Artists Ending AIDs award in the form of a silver plate care of Tiffany & Co. Ms. Moore, like the rest of the evening's speakers, felt uncomfortable on the circular stage in the center of the party.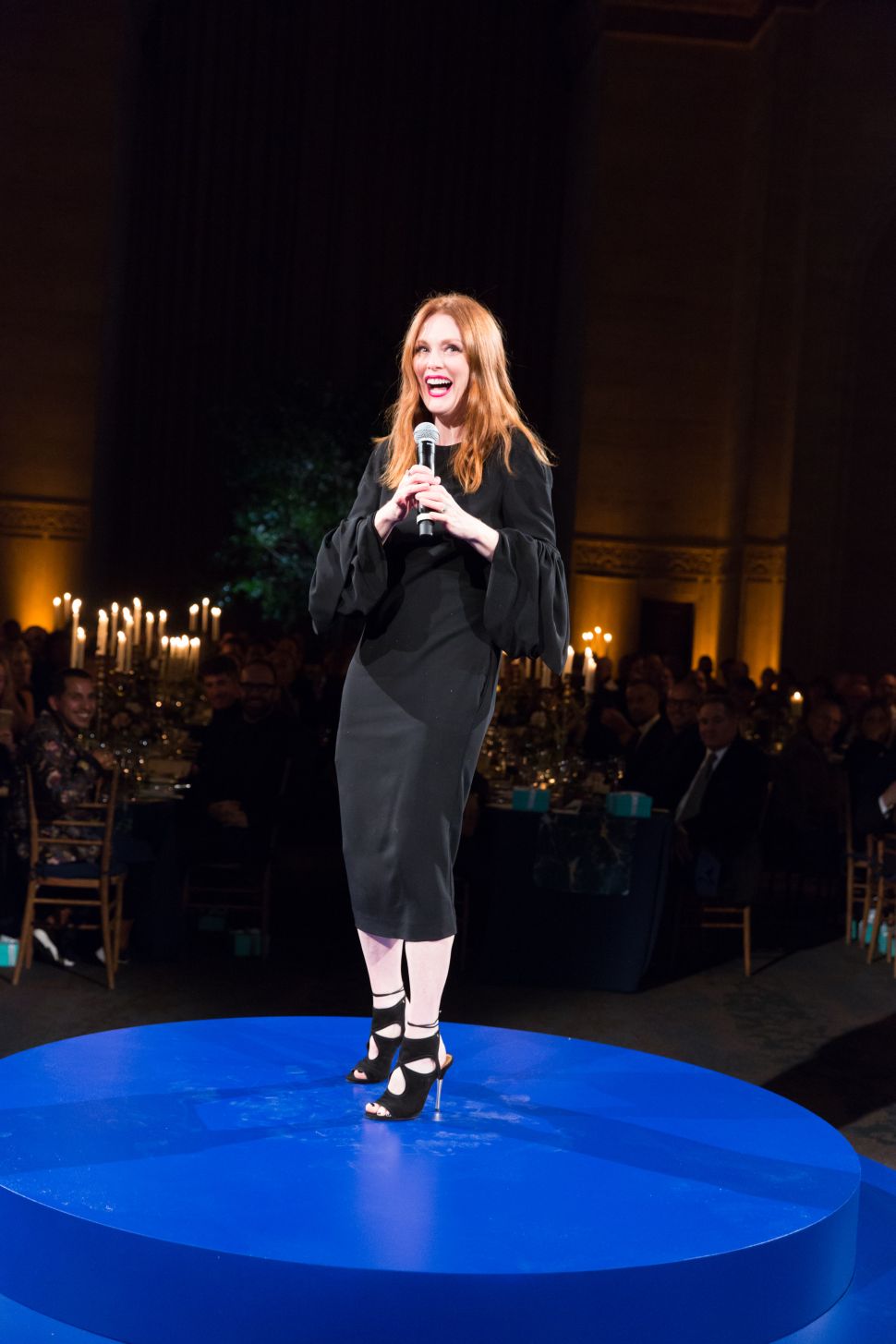 "Well that was fast! And this is not as casual as I thought it would be," a stunned Julianna Moore said standing "in the round," sans podium, surrounded by well-heeled diners. "I am very very happy to be here tonight to celebrate my friends Inez and Vinoodh. Their incredible, vibrantly alive, wonderful explorations of the human spirit in all of its grandeur and nuttiness and power are a true representation of the best of who we are." In addition to a $10,000 donation made by the photographer duo, a sitting with them later sold in an auction by Christie's Sarah Friedlander for $27,000.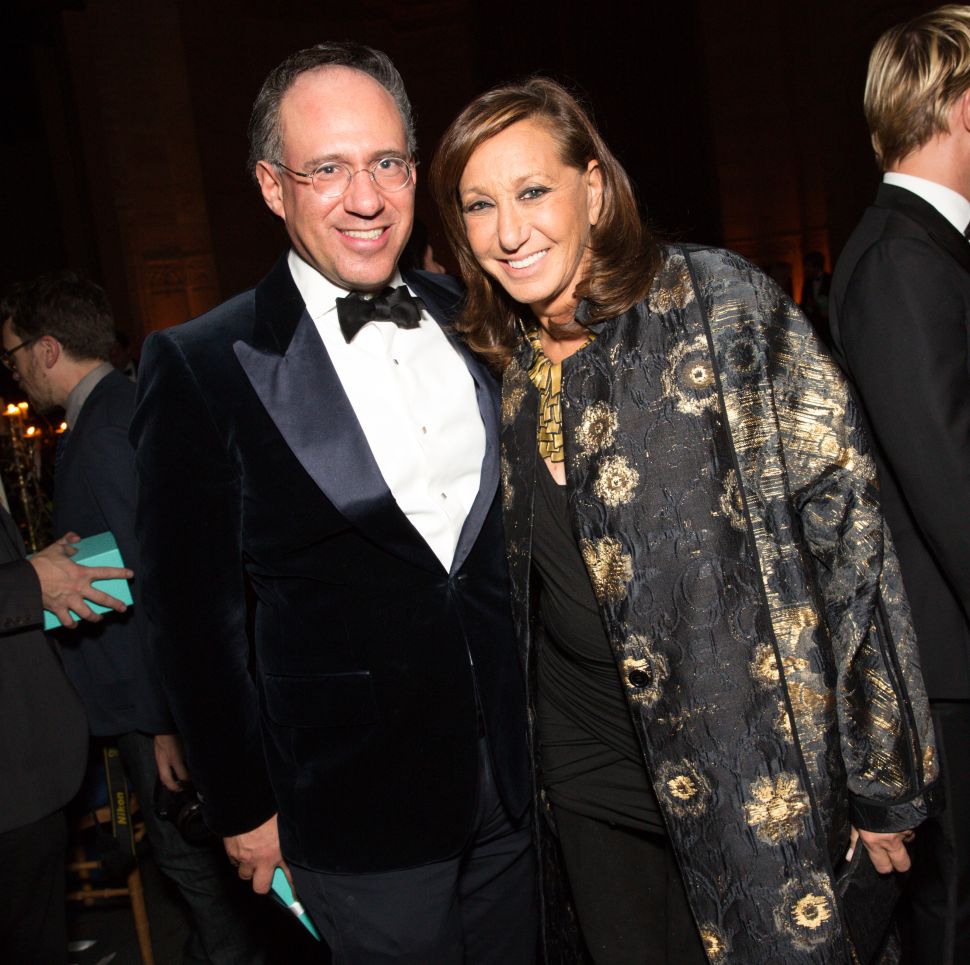 Just before dessert, Drew Barrymore was honored by her sister-in-law, Jill Kargman, with the Elizabeth Taylor Award. "I call Drew the human Truman Show, because she grew up in a fish bowl in front of all of us, and she did it beautifully, and is an incredible example of how you can survive Hollywood, and all of its artifice, and still be a real human being," Ms. Kargman said. "I was just reading this article in the Times about this smart scalpel that can cut into Cancer cells and perfectly excise everything, and I thought, 'That's what Drew does, but with bullshit.' She is so real, and in a world of Instagrams, and perfecting perfection, she is the real thing."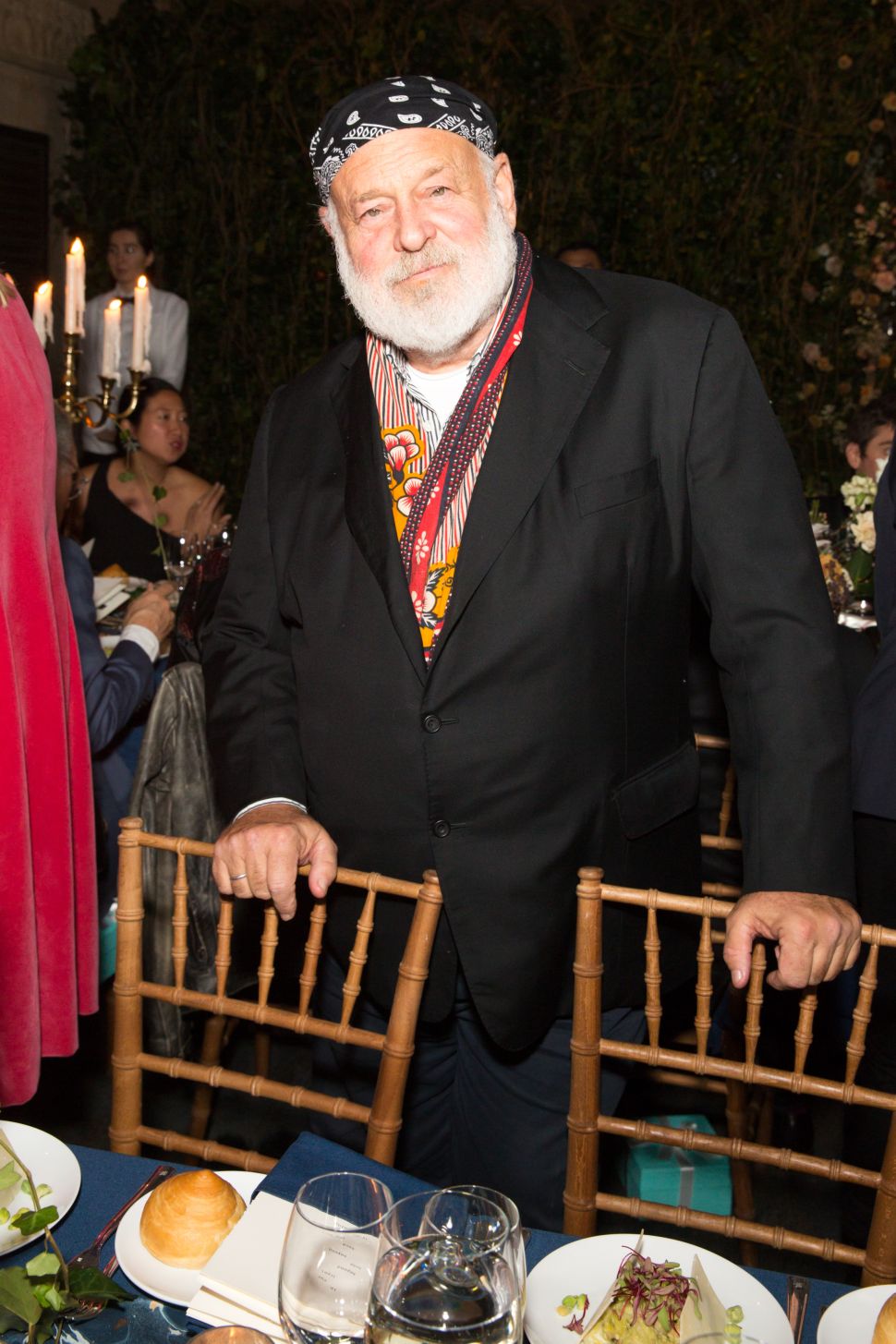 "Every woman notoriously does not what to be seen from this angle," Ms. Barrymore said taking the center stage in a Jason Wu dress, which she hilariously clarified was a loaner. "This whole 360 thing! I'm sucking it in! The first time I've ever wished for Spanx in my life. I was defiant not to become a human sausage. I eat sausage. I don't want to be a sausage!"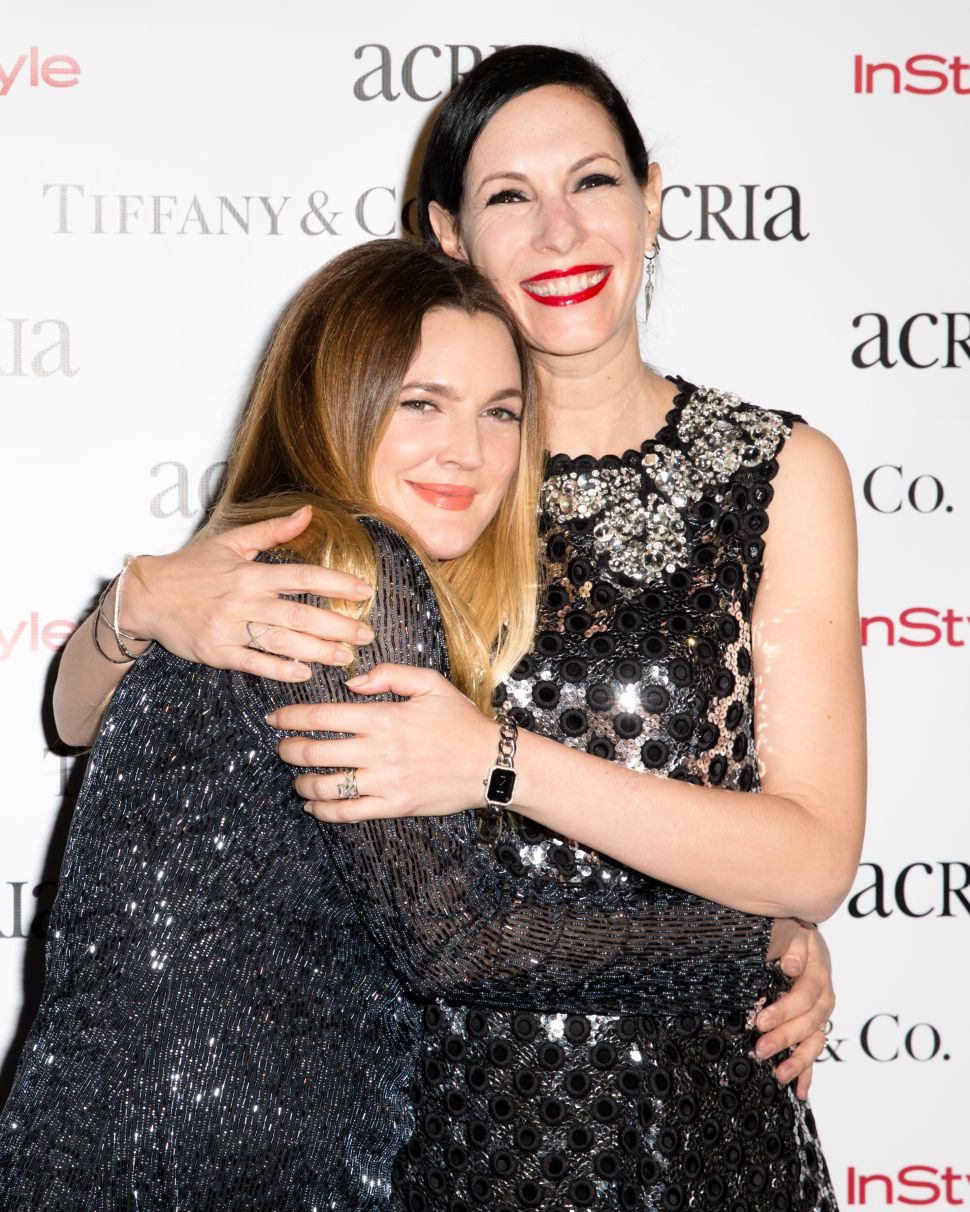 "When Ariel [Foxman] asked me to do this he was like, 'We want to honor you at Acria!' And we were at lunch and like having the best time," she later recalled. "I was like, 'Oh my God, thank you! Yes, of course!' And then, as this got like close people were like, 'Wow, you're being honored,' and I was like, 'Why?' This is weird. I don't deserve this, but that sounds so pooh-poohing and depressing. So I thought about Elizabeth Taylor. We were both child actresses, so we have that in common. Let's face it, we were both hedonists. She's as fabulous as they come, but I'm just not so we just won't compare that, but most of all, she brought tremendous awareness in the most crusading, profound way for those people with HIV and AIDs."