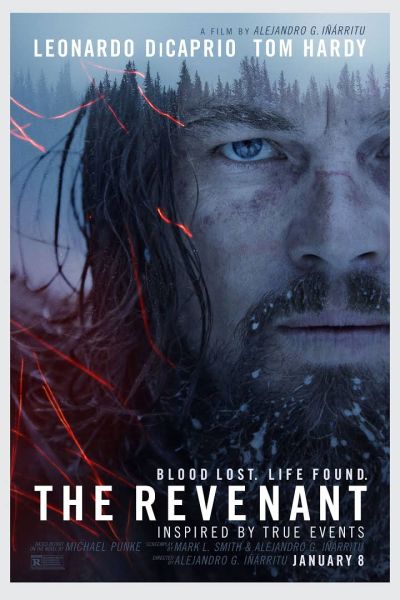 "DICAPRIO RAPED BY BEAR IN FOX MOVIE," the Drudge Report blared on its site today. The quintessential Drudge headline links to Drudge's still-developing story about the forthcoming Alejandro González Iñárritu movie The Revenant, which stars Leonardo DiCaprio.
"The bear flips Leo over and thrusts and thrusts during the explicit mauling," the sensational story proclaims. "'He is raped — twice!' Not to be outdone, DiCaprio rips open a horse and sleeps naked in its carcass!"
Well, according to people who actually saw the frontier thriller, the Drudge story is inaccurate. The film does not actually depict ursidae and movie star sex, non-consenual or consensual. Mr. DiCaprio is ferociously mauled by a bear, explains New York  magazine's Kyle Buchanan. But the bear uses its claws rather than another part of its anatomy, and the penetration is confined to Mr. DiCaprio's throat and back.
But what are facts when you have a great story about a fictional character in a fictional movie? Inspired by Mr. Drudge's bravado, we tried to make our own Drudge-style headlines about some recent feature films.
MATT DAMON LEFT TO DIE ON MARS!!!
JOURNALISTS UNCOVER CHURCH CORRUPTION WHILE WEARING ILL-FITTING KHAKIS!
BAD DAD STARTS COMPUTER COMPANY!
IRISH AND ITALIAN IMMIGRANTS FIND LOVE IN BROOKLYN
You know what? This is harder than it seems. And contrary to what we had assumed, not being bound by the actual plot of a movie doesn't make it any easier. After all, when it comes to a headline guaranteed to get thousands of clicks, Drudge is the master.