New York weather can't make up its mind. Between sweating one day and shivering the next, we're all feeling a bit out of sorts. One moment we're fine, and then the slow, subtle onset of symptoms arise: a runny nose, a scratchy throat, watery eyes and aching that's more than just soreness from strength training. Welcome, cold and flu season.
In years past, I've all but ignored the signs that pressing pause might save me come January. I'm a New Yorker. The idea of taking supplements sounds unnecessary—I'm feeling fantastic at the moment, thank you very much. So I soldier on, like everyone else…until I'm knocked flat for the better part of a week. This time around, I'll ward off illness without feeling like it's a chore. Here's how to avoid spending winter weekends sidelined, saddled up with antibiotics.
KEEP IT CLEAN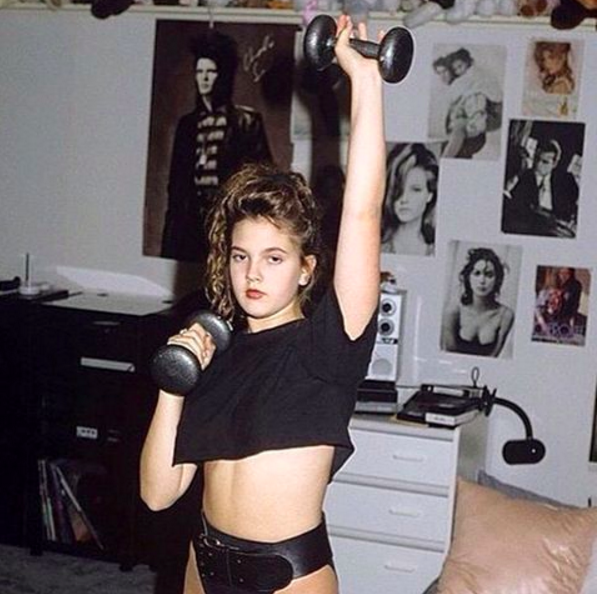 New York is dirty and, if we're honest, that's part of the charm. But this means we live in a breeding ground with millions of people and their germs. We learn at a young age to wash our hands deliberately, but as adults, our days are filled with greasy cab doors and spin bikes still wet with the previous cyclists' sweat. Be mindful of the surfaces you touch (think elevator buttons, money, shopping carts, yoga mats) and keep your hands free from vulnerable entry points to the body like your eyes, mouth and nose. Scrub, rinse and sanitize like a superhero.
DRINK UP
Hydration is the answer to almost everything health-related. Fluids aid digestion, promote weight loss, keep headaches at bay and leave skin glowing. Getting our daily intake of water is crucial in transporting nutrients and oxygen to our cells and organs. How much to guzzle depends on your size, activity level and climate. In general, you should drink half-to-one ounce of water for each pound you weigh. If you are 150 pounds, that would be 75 to 150 ounces of water a day. Not a fan of straight aqua? Add fresh fruit and herbs—like lemon, mint and raspberry—for a natural boost.
SOOTHE YOUR STRESS
When the body is rundown it is infinitely more susceptible to germs and getting sick. Moods affects our ability to fight infections, and when you are stressed you are more likely to become ill compared to when you're feeling buoyant, happy and relaxed. Opt for proven self-care practices to keep you sane—a quiet walk, 10 minutes of meditation or a restorative yoga pose between gift wrapping. Massage increases circulation, which boosts immunity by nourishing cells with more oxygen and blood. And do not forget sleep! Even a power nap on a plane can stimulate the immune response from our "natural killer cells" which attack viruses. The lesson? When you're less stressed, you're less of a germ magnet.
SUPPLEMENT THE SMART WAY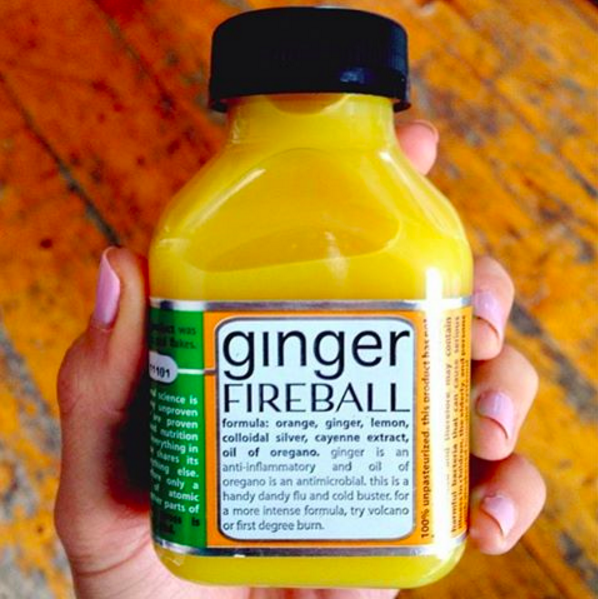 Natural herbs, oils and foods have healing properties that boost your well-being. Eating dark leafy greens, consuming Vitamin C and taking a multivitamin are some of the more obvious tips. Zinc is essential to boost a lagging immune system—20 to 40 milligrams per day have been shown to shorten the duration of colds. Another cold killer is ginger, which fights infections in the upper respiratory system and eases muscle tension. Make ginger tea by steeping 1 tablespoon of fresh grated ginger in 1 cup of boiling water for ten minutes. Cover while steeping. Drink hot, up to 4 cups daily. If your throat is sore, suck on zinc lozenges.
WORK UP A SWEAT
A daily dose of moderate cardio could be your best safeguard. Don't underestimate the importance of regular activity, especially in winter. Apart from keeping our circulation in check, regular exercise increases the number of flu-fighting cells in our bodies. After a solid sweat, these cells stay elevated for about 36 hours. And, when your body temperature goes up, it produces more white blood cells and antibodies, which fight off disease. Aim for a well-rounded fitness plan: avoid sitting for longer than 20 minutes and vary your workouts—everything from taking the stairs to an hour-long HIIT session counts.
Katherine Kerrick is a fitness instructor, model and writer who champions a healthy lifestyle. Follow her on Instagram @fitnuzz and at www.katherinekerrick.com.