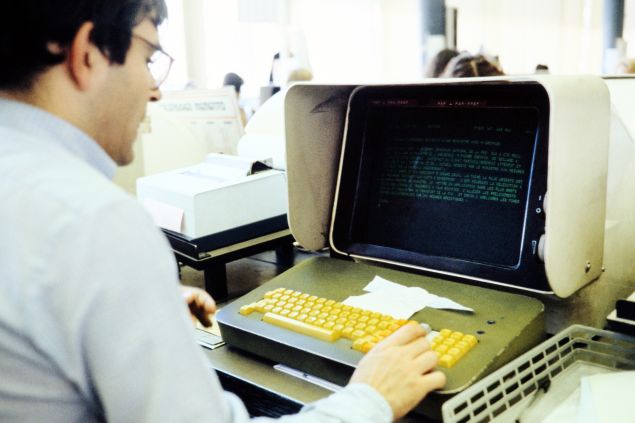 The single worst tech mistake I ever made was to install Windows Vista onto a previously entirely workable Sony Vaio computer that had been running Windows XP. I eventually had to junk the machine.
And my one word of advice about whether to upgrade to Windows 8 was: Don't.
So I have a little credibility when I tell you: It's OK to go for Windows 10.
Once upon a time, the arrival of a new version of Microsoft's flagship operating system was a capital-E event. When Windows 95 was introduced, to the pounding beat of the Rolling Stones' "Start Me Up," stores stayed open late so eager buyers could grab the very first shrink-wrapped copies from the shelves and rush home to upgrade their systems.
Windows 10, by contrast, has quietly slipped onto the desktops of millions of Windows 7 and 8 computers, trying to get your attention and pleading with you to install it. (There was no Windows 9 because, you know, Microsoft.) It's free for most users who take the plunge, and while there's no compelling need to do it if you're fully satisfied with your existing set-up, there's also minimal risk, and some considerable rewards.
The best way to install just about any operating system is to move all your data to another location, wipe your hard drive and start with a clean, fresh copy; Microsoft will sell you one for $120 if you don't qualify for one of its free offers. But relatively few people have the patience and willingness to endure the hassle of a clean install. Like most normal humans, I chose to do an in-place upgrade, simply installing Windows 10 over the Windows 7 that originally came with my four-year-old HP Pavilion desktop PC. (Pretty much any computer that can run Windows 7 or 8 should work with 10, Microsoft says.)
For two decades now, Microsoft has followed up a problematic version of Windows with a good one, and Windows 10 continues the pattern.
The installation process can be a pain because, you know, Microsoft. My first four attempts failed, either because the upgrade never finished downloading or my computer hung for hours with a "Preparing to Install" message on the screen. I was about to try a workaround involving command prompts and directories like "C:WindowsSoftwareDistributionDownload" when—mirabile dictu! —the fifth attempt succeeded.
I'm glad I stuck with it. In the weeks since updating, I've encountered few glitches; pretty much all my important software was unperturbed by the transition, and the system seems remarkably stable. Meanwhile, Windows 10 offers a host of new features, including a few just added in its first major update, which was released in November.
The big improvement over Windows 8 is the user interface. When Win 8 was released in 2012, its navigation scheme was designed for users with touch screens, with the traditional desktop demoted in importance. Responding to the complaints of non-touch users, Microsoft began rolling back the changes in Windows 8.1, and version 10 completes that process.
The new interface works equally well either by touch or with trackpad or mouse, and the need for separate touch and non-touch apps is largely eliminated. You boot into something that looks and feels like the traditional Windows desktop, though tablet users still have the option of choosing the colorful tiles that were the hallmark of Windows 8.
The one app that does still appear in two versions is actually one of Windows 10's most attractive features: A new web browser called Edge is included alongside the traditional Internet Explorer.
Except for the new Web Note feature—the ability to capture a site on screen and use a pen or finger (on touch screens) or pointing device to scrawl notes on web pages—most of Edge's features will feel familiar to users of Google's Chrome, Apple Safari and Firefox. But Edge is a vast improvement over IE—fast, clean and built to modern specifications. A Reading view, similar to Reader in Safari, strips out extraneous elements to make for a cleaner viewing experience. Content can also be saved for later viewing, a feature already available in other browsers and via third-party services like Evernote and Pocket. Start typing a query into the address bar, and it may present results from Bing without forcing you to a results page.
Edge's biggest drawback is the howling absence of support for browser extensions, something Microsoft now says won't arrive until 2016. In the meantime, creaky old Internet Explorer is still around to maintain compatibility. Once Edge can handle extensions, you'll junk it and never look back.
The November Windows 10 update adds some new features in addition to the usual bug fixes. Chief among them is a "preview" of the long-gestating Skype integration. Cortana, Microsoft's Siri clone, gains some new reminder capabilities. And if you're among the 1.6 percent of mobile users with a Windows Phone, you may eventually be able to update your 8.1 device to Windows 10 Mobile—though for now, the only way to get it is to buy one of three new models in Microsoft's Lumia line.
For two decades now, Microsoft has followed up a problematic version of Windows with a good one, and Windows 10 continues the pattern. Users of Windows 7, the last "good" edition, may want to install it for a more up-to-date experience—or may just want to stick with what they've got. For users of Windows 8, the upgrade is a no-brainer.
Rich Jaroslovsky is an Observer technology columnist and vice president of SmartNews Inc. Reach him at richj@observer.com or on Twitter @RichJaro.