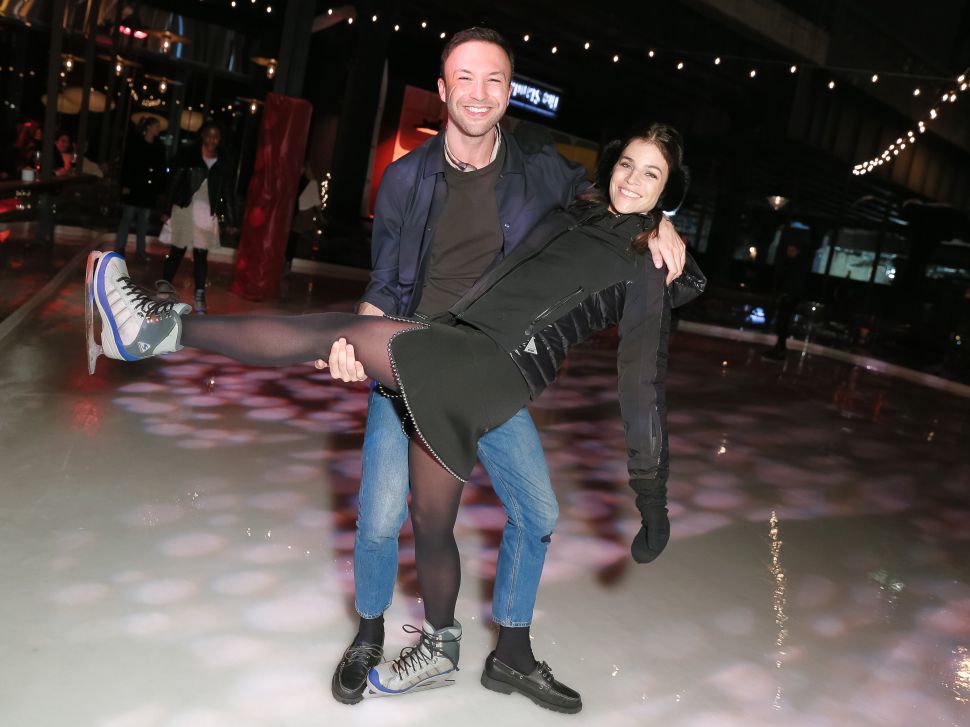 It goes without saying that The Standard High Line has moved beyond "hotel." Instead, one might consider it a hub for culture for all walks of life. As it looms over The High Line park, it's a must-see feat of architecture for tourists, and a daily canteen for the trendy set. To usher in the holiday season, the hotel backed by Andre Balazs is catering to both crowds with the revamp of their annual skating rink setup in the front plaza, which was formerly commandeered by a trio of massive stone sculptures by José Parla.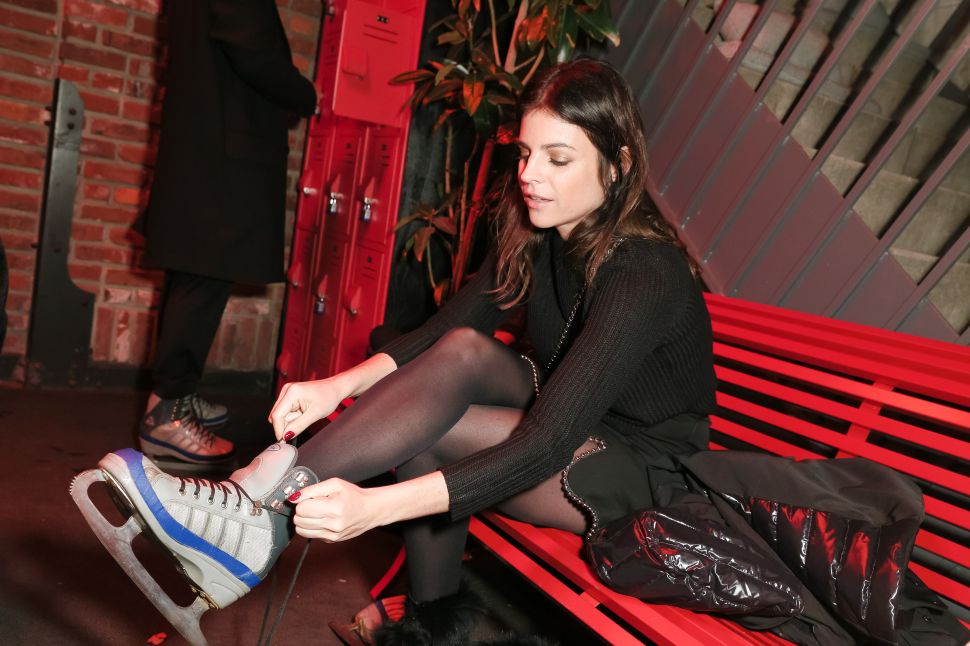 The redesigned attraction was celebrated last night with a "chalet party" hosted by the daughter of editrix Carine Roitfeld and an it-girl in her own right, Julia Restoin Roitfeld, and stylist extraordinaire, Tom Van Dorpe. The evening was replete with all things winter including Swedish meatballs, raclette, and spiked cider. 
In addition to the skating chalet, the hotel is also set to welcome Bronson van Wyck and a pack of live reindeer on December 11th and 12th. The party-planning mastermind, who also recently set up shop with Alexandra Lind Rose and Trisha Gregory's newly launched womenswear loan service Armarium at The St. Regis hotel uptown, will also be bringing along a cocktail cart full of libations from Arrowhead Farms to be served outside of The Standard Grill.