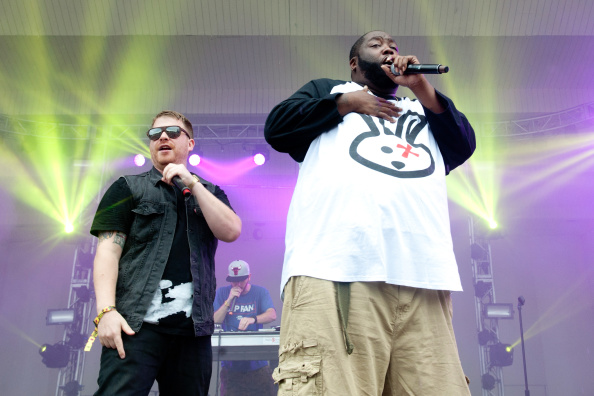 You may know Noah Horowitz as Art Basel's new director of the Americas, but he also happens to a musical connoisseur who's always up for sharing his latest discoveries with the Observer—especially during art fair time. And this week is the big one: Art Basel Miami Beach.
It's Mr. Horowitz's first year helming the fair, and for the occasion—as if he didn't already have enough work this week—we presented him with a new challenge: put together a soundtrack for the entire fair week.
Voila! Suggestions for "Song of the Week" officially start now.
"Here's six albums from the past year that I'll be listening to on the move in Miami," Mr. Horowitz wrote to us via email, followed by the list below for which we've added some notes on each pick.
Alabama Shakes, Sound & Color
Hailing from Athens, Alabama, the "roots rock" group had a huge hit with the song Hold On from their first album, which earned them three Grammy nods. They followed with the album Sound & Color, and its titular track finds the band moving into new territory.

https://www.youtube.com/watch?v=faG8RiaANek
Beirut, No No No
"Indie" meets "World Music" isn't the most accurate description for American Zach Condon's band, though commonly used, since Beirut borrows from a wide variety of European musical influencers. This tune is pretty fresh, it dropped in September, and its pop finish will undoubtedly make it hard to not to get stuck in your head.
Foxygen, …And Starpower
The dream child of high school pals Sam France and Jonathan Rado, the group is contemporary throw-back of sorts; they're psychedelic hard rock with some soft Bowie-esque vocals from Mr. France that will make good beach listening in the hazy Miami sun.
Future Islands, Singles
Here's something to get your dance on to: Maryland band Future Islands' newest album, Singles. So much synth! Good for the dance floor or to help you power through the Miami traffic apocalypse.
Neon Indian, VEGA INTL. Night School
Even more dance. Why? According to a 24-hour delivery caviar service that'll be available this week, "You Don't Need a Reason. You Are at Art Basel." There are going to be so many parties this week—many of which you probably won't be able to get into—so why not just have a party of your own to the electronic jams of this group's third album.
https://www.youtube.com/watch?v=b1JHawvhtrI
Run the Jewels, Run the Jewels 2
We're pretty into this one, in fact we've already been listening to this critically acclaimed hip hop album to get ourselves ready for the week. El-P is from New York, Killer Mike from Atlanta, and when the two got together they put out a hit self-titled album in 2013, followed by this one not long after in 2014. We recommend you listen to it straight through.
And finally, Mr. Horowitz ends with this one, and says, "When it's all said and done, it'll be West Palm Beach (from Greatest Palace Music) by Bonnie "Prince" Billy as I make my way out of town…."

West Palm Beach is slow and nostalgic modern classic—it's got us already missing Miami.
In case you want to expand your Miami Art Week soundtrack, check out Mr. Horowitz's past "Fair Week Tunes" picks:
Tame Impala last year at ABMB 2014
Father John Misty's I Love You, Honeybear for The Armory Show
The War on Drugs' Lost in the Dream for Frieze New York).