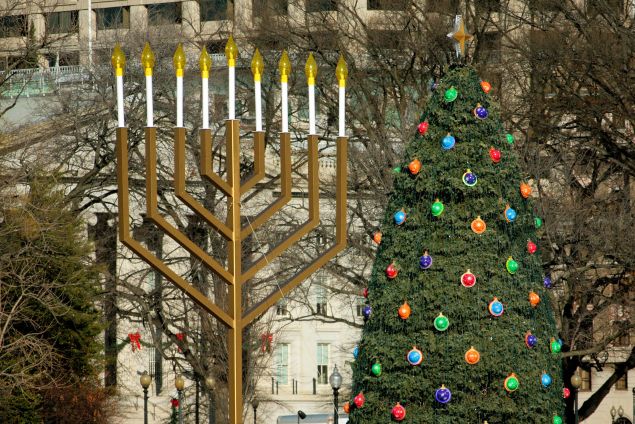 Hanukkah begins at sundown tonight. And what better way to get into that Maccabee spirit than to take a look at the earliest mention we could find of the holiday in the pages of The New York Times?
On December 29, 1889, the paper of record reprinted a letter about the holiday from one Dr. A.S. Isaacs, which had appeared the week before in The Jewish Messenger, a weekly publication at the time:
We Hebrews, disguise it as we may, cannot but feel the genial influence of the Christmastide. It meets us just as our own joyous feast of Hanukkah has ended, which we celebrate with similar bounty. But we realize, none the less, the gentler aspects of the holiday, and strive to recognize as a daily lesson "peace on earth, good-will to men." We forget that both Christmas and Easter have been made occasions for persecutions in the past, and may even now promote prejudice among a few. We share their larger meaning and bless the genial men and women who through Christmas bounty cheer and brighten mankind. We may disagree with our Christian friends in the stated service of religion, but we are brethren all in the broader religion of service.
Okay, so maybe it's more about Christmas than Hanukkah. And in many ways, the letter is a precursor to the perennial Times trend story about the "December Dilemma" faced by Jewish people this time of year. In any event, enjoy the latkes, and "the gentler aspects" of the season.
(h/t New York Today)