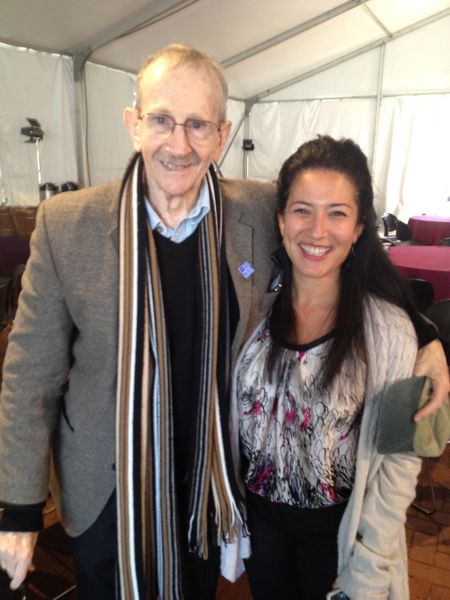 For Philip Levine
For months, I was a cannonball
dropped down the bore, reeling
in blurry vomitous swirls toward
the fuse; forty days with vertigo
is like that. My new equilibrium
was spinning inside chambers
of spherical blackness when the news
came. You, with your wiry limbs

of hard verse, inky gap-toothed grin
of gristle and work, you who grimly
told us to stop messing around,
to make this survival matter

like a factory line, like fish scaling,
like filament and rubble, you
who would say, most likely,

this was all sentimental crap, you
had gone on to cinders, blasted

into the ether without so much

as smoke. I stood then on the icy hill
under the expressway, filled

with the salt you had given me,

and for the first time that year,

the entire world stood still.
 ***
Ada Limón is the author of four books of poetry, Lucky Wreck, This Big Fake World, Sharks in the Rivers, and most recently Bright Dead Things which was a finalist for the 2015 National Book Award. Her work has appeared in The New Yorker, The New York Times, Poetry Daily, and others. 
Please also read:
Chuck Todd on Tim Russert et al.
Senator Kirsten Gillibrand on her grandmother Polly Noonan
Sir Norman Foster on Buckminster Fuller
Neil deGrasse Tyson on Carl Sagan
Richard Edelman on his father Daniel Edelman
Matthew Modine on Robert Altman