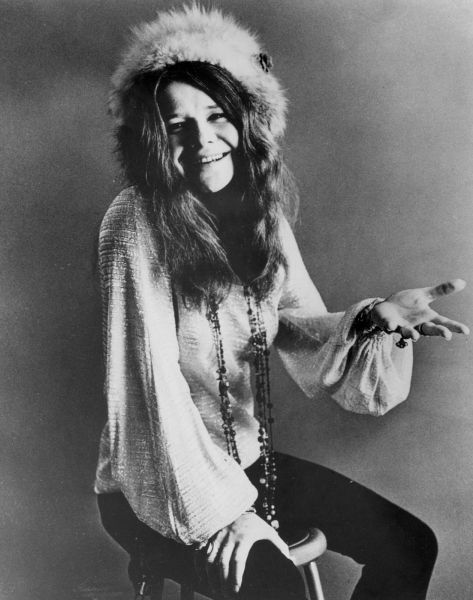 Last night at the RM Sotheby's Driven By Disruption auction (get it? "driven"? they're cars!) in New York City, a 1964 Porsche 356 C 1600 SC Cabriolet that was owned by Janis Joplin sold for $1.76 million, which was well over the house's pre-sale estimate of $400-600,000.
No fewer than seven bidders were competing for this psychedelic prize that the legendary rocker Janis Joplin bought used in 1968 for a measly $3,500. The sale price broke all records for the Porsche 356 at public auction.
The car was custom painted by Dave Richards, a roadie from her Big Brother and the Holding Company days, who adorned it with a History of the Universe mural. The tripped-out car, which features astrological symbols, butterflies, a rainbow, a picture of the Big Brother band (but sadly no unicorns), was actually stolen a year after the mural was completed. Even though the thief hid the car under a coat of gray paint, it was eventually found and the mural was restored. Joplin's manager Albert Grossman, retained the Porsche for some years after her death until it matriculated to the Rock and Roll Hall of Fame Museum in Cleveland where it has been on display for 20 years. Joplin's siblings decided now was the time to cash in on this hippie treasure.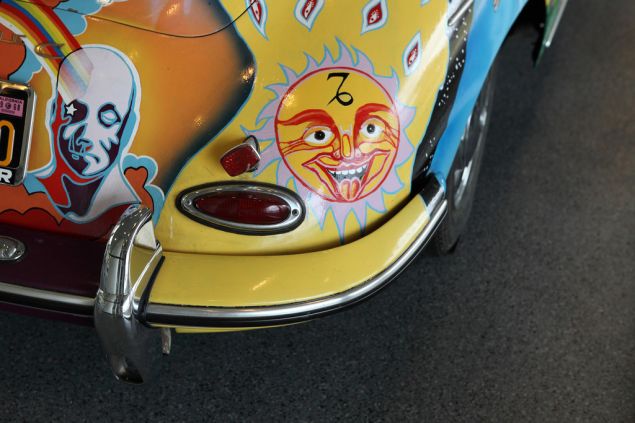 In case you've been living deep inside the earth for a number of years, Janis Joplin is one of the more famous rock n' roll singers to come out of America's great cultural awakening during the mid- to late-1960s. She scored many hits with her band and as a solo artist, including highlights such as the classic Piece of My Heart and Me and Bobby McGee, penned by her friend Kris Kristofferson and Fred Foster.
Joplin died of a heroin overdose in 1970, joining the infamous "27 club" that claims famous musicians like Jimi Hendrix, Jim Morrison and Kurt Cobain as members, all of whom also died at the age of 27.