The drummer Jerry Granelli was just 24 when, in December 1965, he walked into a San Francisco recording studio and laid down the tracks that would become one of the most popular holiday albums of all time. A Charlie Brown Christmas, the soundtrack to the animated Peanuts special, turns 50 this month. Over the decades, the songs—including "Linus and Lucy," "Christmas Time Is Here" and a straight-ahead rendition of "O Tannenbaum"—have seeped into the culture.
But for Mr. Granelli and his bandmates, the pianist Vince Guaraldi and the bassist Fred Marshall, the date was decidedly routine. "It sounds funny to say, but it was like an ordinary day in the life of a working jazz trio," Mr. Granelli told the Observer in a telephone conversation from Vancouver, in British Columbia.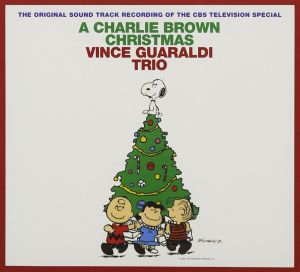 "We just went in and did it," he recalled. "You did a record date in three hours in those days, man."
Mr. Granelli and his band members didn't know how long the program would be, which is why, he said, every song fades out. They also didn't know if it would make it to television. CBS, which aired the special, was skeptical that a jazz soundtrack would appeal to a wide audience, and the animation, the company thought, was too alternative. But Coca-Cola, which had commissioned the special, saw that it was scheduled, and it debuted on December 9.
"It was memorable because it was just so utterly fantastic to actually go into the recording studio and get paid, and to get to play, quote, jazz," Mr. Granelli said. "For me it was like, wow, I could actually live, after making eight dollars a night on a gig."
Mr. Granelli remembers having made $68 for the session—the union rate at the time, he said. Now 74 and the last surviving musician from the session, Mr. Granelli, who lives in Halifax, is on tour with his working trio, playing the songs from the album.
Since that fateful day in the mid-'60s, Mr. Granelli has worked as a session drummer on a number of records, including those by The Kingston Trio and We Five. He played in the pianist Denny Zeitlin's trio with the bassist Charlie Haden, who worked with the free jazz saxophonist Ornette Coleman in the late 1950s, and Mr. Granelli himself later played with Coleman, who died earlier this year. He worked with Mose Allison and Pat Metheny, and has put out a number of his own records as a bandleader.
Mr. Granelli says he moved on from Vince Guaraldi's trio about a year after A Charlie Brown Christmas was made. "I left and went pretty far left," he said.
He doesn't listen to A Charlie Brown Christmas that often, though he does return to it on occasion when he has to go out and the play the tunes, as he's doing now. He does, however, receive emails from drummers asking about his brushwork on the album, and, like most of us, encounters the songs all the time in public.
"I was in a juice bar this morning, trying to get a health drink," he said, "and 'Linus and Lucy' was right there on the sound system."
Despite having played one one of the best-selling holiday albums of all time, though, Mr. Granelli says that he's not that big a fan of Christmas records.
"I'm a Buddhist," he said.