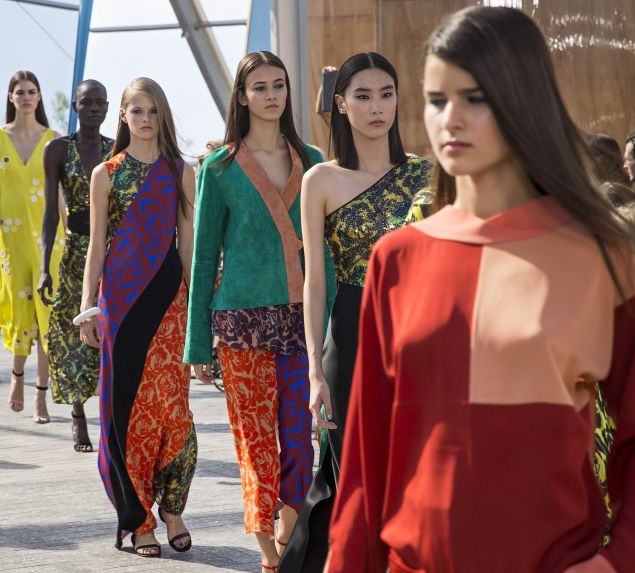 There were two fashion related bouts of news today, falling on opposite spectrums on the timeline of a brand.
On one hand, the venerable Jonathan Saunders announced that not only will he be stepping down from the creative director role at his eponymous label, but that his entire company will be shutting down. Founded in 2003, Mr. Saunders' line was speculated to be facing financial hardships as of late, which weren't solved by the investment from Eiesha Bharti Pasricha, an Indian investor who has been touted as a "fashion fairy godmother" and who also holds a stake in Roksanda. Further, Rupert Maunsell was hired as the first CEO at Jonathan Saunders this July, leaving behind his role as operations director at Mary Katrantzou.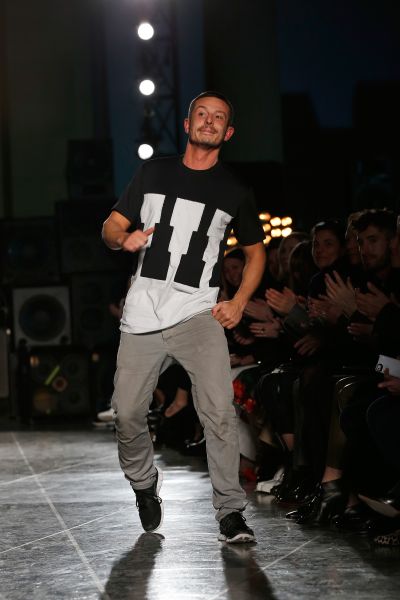 Mr. Saunders cited personal reasons for leaving the label, which took part in the British Fashion Council/Vogue Fashion Fund in 2012. He will honor orders placed for the Spring/Summer 2016 collection, but after that production will be shut down. Not even 12 hours after his announcement, speculation has begun that he will be heading to fill the vacant creative director role at Dior.
Meanwhile, the basically dormant Band of Outsiders will be receiving a resuscitation of sorts. The brand shuttered in May of this year, but was swiftly acquired by CLCC SA, a holding company based in Luxembourg. They plan to bring back the Band for Spring 2017, albeit without the personal touch of founder Scott Sternberg. Rather, they have tapped a team of designers to take on the task. WWD reveals that this team, whose anonymity is protected under contract, is whipping together their designs between Europe and L.A.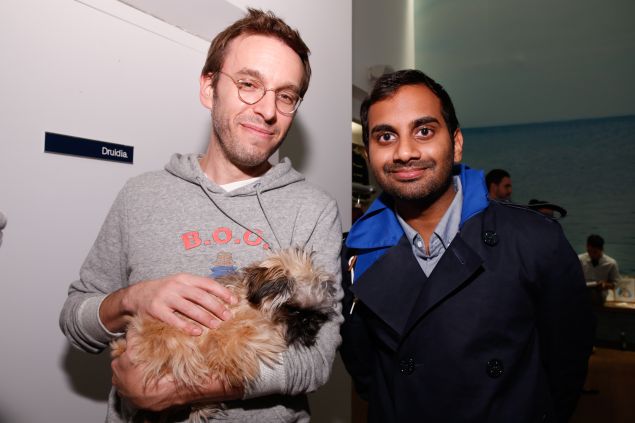 The fashion publication also notes that for now Mr. Sternberg does not have any input in this reboot, and they heavily hint that its looks unlikely that he would get involved down the line. Following the revamp, the brand will maintain the same price point and will be produced in the same factories as before.
But without their humble and lively founder, will Band of Outsiders retain its cool factor? Or even its desirability? And will Mr. Saunders' endeavor meet the same fate of falling into the hands of some outside puppeteer?
These questions hold a candle to the realities of the current fashion ecosystem. Both were brands that were beloved by fashion critics, social media fans and celebs alike (Aziz Ansari was a Band fan and Kate Middleton wore Saunders on a number of occasions), but those factors don't necessarily always lead directly to economic success.
However, this does all go to show that the demise of a beloved brand doesn't mean the nail is in the coffin; but only time will tell how worthy a second life can be.