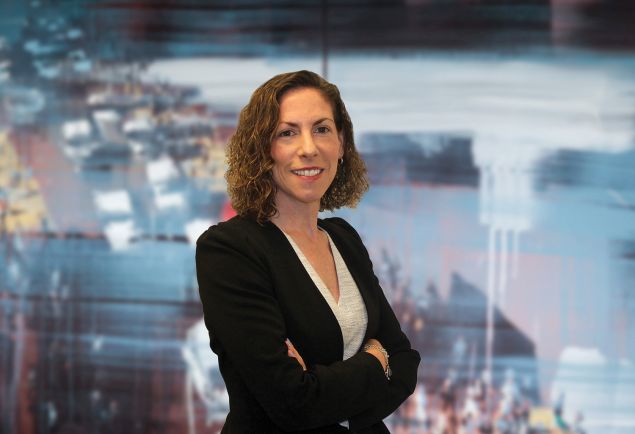 Mid-career journalists have been crossing into PR since the first press release was chipped into rock. But 2015's been a banner year for journalism defectors. "These great talents who might have never imagined themselves working at a public relations firm are now thinking of us as a good place to do what they do well," says Don Baer, worldwide chair and CEO of Burson-Marsteller. As part of this year's PR Power List, we reached out to some of the top names to see why they made the leap.
Deborah Solomon, former editor at The Wall Street Journal and a Pulitzer Prize winner, is now a principal at Finsbury
Why did you switch? After 20 years in the profession I felt ready to try something new and to challenge myself in a different way. I wanted the opportunity to see how companies—particularly in financial services—operate and to better understand the corporate decision-making process as it unfolds.
Have you ever looked back? No, surprisingly I have not.
Biggest surprise about PR? How valuable my journalism experience is on the other side of the fence. All the skills I honed as a reporter—sourcing, trust-building, synthesizing large volumes of information and writing clean copy—are critical to this job.
Have you had to pitch a former colleague yet? Not yet. I'm not doing a lot of pitching—most of my work is behind the scenes helping clients navigate a crisis, a regulatory issue or a transaction.
William Goss, former New York Times real estate editor, is now a senior advisor at Rubenstein
Why did you switch? When I left the Times with a buyout, I wasn't sure what I wanted to do next. When I was offered the job at Rubenstein, I jumped at the chance to be able to work in the same industry but from a very different angle.
Have you ever looked back? Not at all. I still have plenty to learn about the PR business from my new Rubenstein colleagues, and I read the Real Estate section in the Times every Sunday, and I think they are doing a great job.
Biggest surprise about PR? I don't think there have been any real surprises. But it is fascinating to be in the room when new-construction projects are being discussed and media plans are being created.
Have you had to pitch a former colleague yet? No, pitching isn't part of my job, but I'm sure the time will come soon when I pick up the phone and pitch a terrific story to one of my friends at the Times or at another media outlet.
Kristin Boehm, former deputy editor of People.com, is now director of DKC's digital division, DKC Connect
Why did you switch? I was eager be able to be more creative in my day-to-day, working with a wider variety of brands and on things that matter more than the Kardashians.
Have you ever looked back? No need to—the skills I learned as an editor and newsroom manager are with me every day in my new role.
Biggest surprise about PR? Eating lunch. At a restaurant! It's lovely.
Have you had to pitch a former colleague yet? Not yet, but with NYC being the biggest small town there is, I see plenty of familiar faces in the neighborhood, at clients' offices, and, of course, events.
Brian Mansfield, former senior music writer at USA Today, is now content director at Shore Fire
Why did you switch? I had started to look for a new job but hadn't really considered PR. One of my longtime friends, Jackie Marushka—she's Shore Fire Media's general manager in Nashville—told Marilyn Laverty I was looking, and she approached me.
Have you ever looked back? I don't think I've been at Shore Fire long enough yet, but I know I'm going to have to fight the adrenaline rush the first time a major story breaks on my old beat. My former-reporter friends tell me recovering from journalism is a lifelong process.
Biggest surprise about PR? The rhythm of the days seems completely different, and Shore Fire has more of a team-oriented approach than I'm used to. I knew those things would be different, but since I hadn't experienced them, I didn't know how they would differ.
Have you had to pitch a former colleague yet? I'm in more of a strategy and support role, so I'm not directly pitching. But I definitely have talked with my new team about the best ways to approach my old team.
Joe Checkler, former Wall Street Journal financial reporter, is now a media and content specialist at Peppercomm
Why did you switch? Deep down I wanted a change. Peppercomm came to me with a compelling job, one where I could use my journalism experience to help our clients understand the importance of good writing and communications, as well as what works with the media.
Have you ever looked back? I haven't, but that could be because I'm still getting up to speed with the differences. That said, I'm always going to love my time in journalism, and I'm going to miss the excitement of working on a big story and seeing where it might take me.
Biggest surprise about PR? The creativity needed to come up with good pitches and strategy. When I was on the other side—and granted, it was less than two months ago—I don't think I fully appreciated what went into good pitches and good media campaigns.
Have you had to pitch a former colleague yet? I've pitched former colleagues a bunch of times already, using more of a "Hey friend, look at what I'm doing now." The question is, how will I be once I don't have the "I was recently one of you" to fall back on anymore?
Brett Pulley, dean of Hampton University's Scripps Howard School of Journalism, is now also a senior advisor at Burson-Marsteller
Why did you take on the new role? It's a really interesting time to be in the business—journalism and PR are converging, and changing the way we distribute information.
Have you ever looked back? No—I'm still extremely glad, ecstatic and excited.
Biggest surprise about PR? PR pros have an appreciation for journalists, who know what's transforming news and information.
Have you had to pitch a former colleague yet? No.