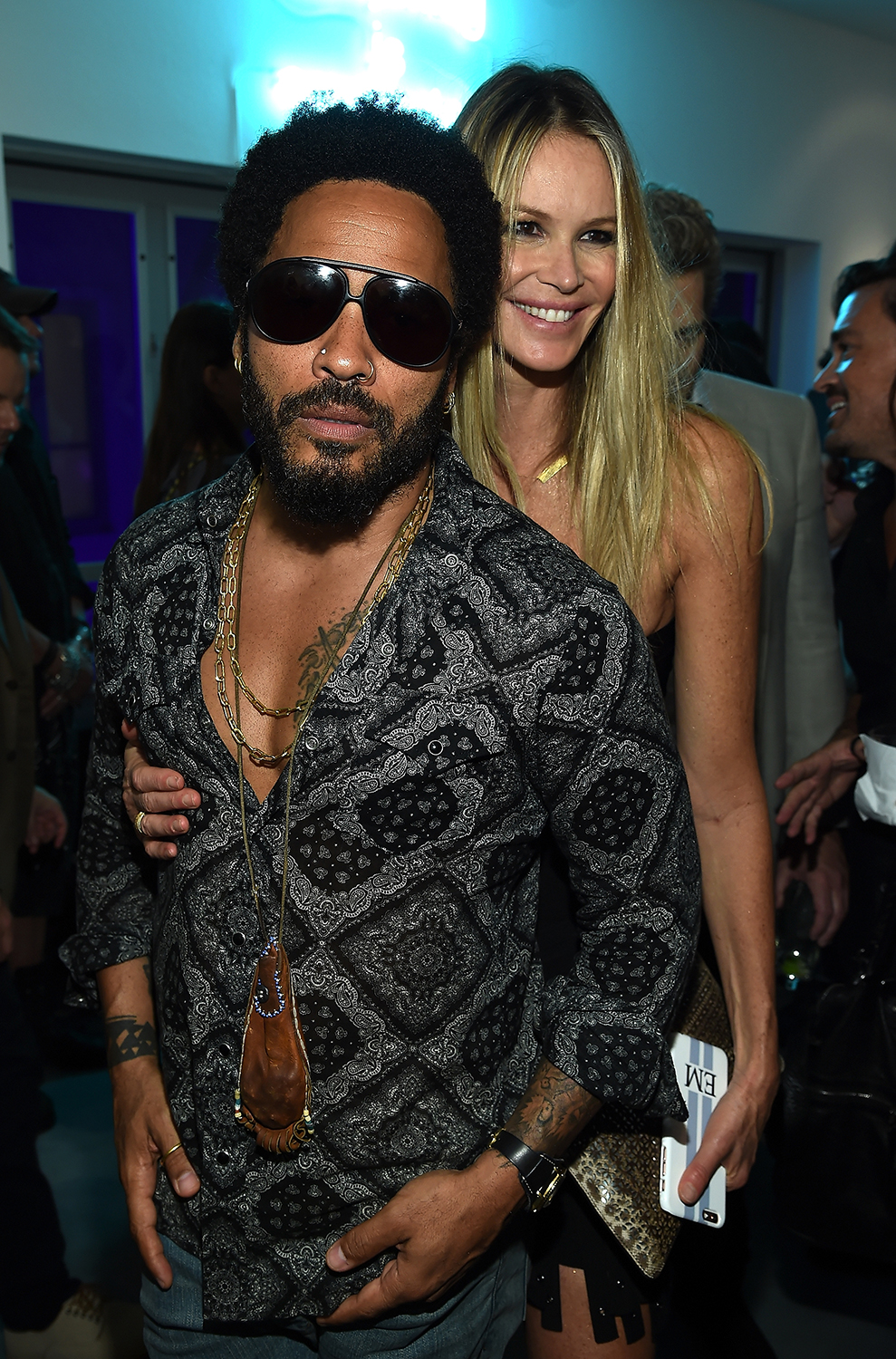 Well over 100,000 visitors swelled Miami the first week of December, all gathered just to see, make and buy art. We talked to a trio at Art Basel Miami Beach with unusual access, success and/or perspective. Check out the companion pieces in this series here and here. 
So Paris Hilton was signed up to DJ at Wall, the fancy nightspot in the W Hotel. Top that on the Art Basel Miami celebrity quest? Easy! Here's Sylvester Stallone hosting a dinner given by Zurich's Galerie Gmurzynska. Here's Bernie Taupin, Elton John's lyricist, giving interviews at Context. Here's Adrien Brody, dishing up hamburgers at a pop-up for the artist Domingo Zapata, and here's Mr. Brody again at a hugely promoted Mana Contemporary event. .
If he actually was there, of course, since it was too clogged for this reporter to tell, but his name was attached, so that was good enough, right?
Art Basel Miami Beach, being more klieg-lit than the other big city art fairs, is masterly at playing the celebrity card. And if that celebrity also produces art, as does Mr. Stallone, who had two canvases at the Gmurzynska and another in the gallery space in the main fair, so much the better.
What is more unique is a performer who has made his physical situation as a celebrity the raw material of his art. Such, though, is the case with Lenny Kravitz.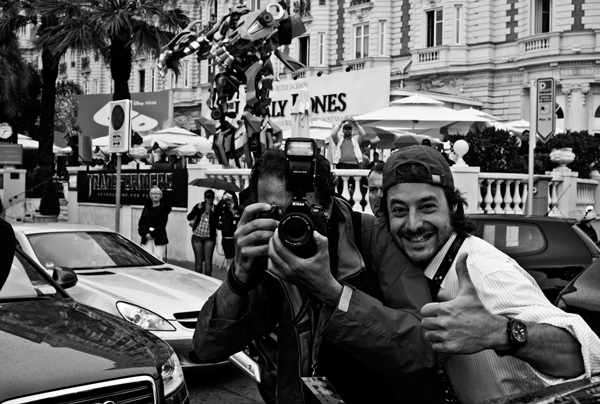 "Flash," a show of photographs by Mr. Kravitz, is on view in the Design District. It was curated by Reiner Opoku, a founder of Art Masters, the St. Moritz, Switzerland-based art fair, and had unusual beginnings. Lenny Kravitz is a multiply talented musician, and a bona fide rock star, who has won four consecutive Grammys as a vocalist and produced "Justify My Love" for Madonna. He became interested in the craft of the photographer because he was so frequently the subject. A huge admirer of such warm-blooded but unflinching photographers of the real world as Henri Cartier-Bresson and Bruce Davidson, he duly bought a camera and began going out and about, looking for stuff to shoot.
"I just wanted to be left alone to take photographs," he told the Observer at his opening reception. "Just to be like anybody else."
Some unlikely hope. Mr. Kravitz's expeditions would swiftly build up into a trek through an underbrush of fans. Most of which would be taking their pictures of him.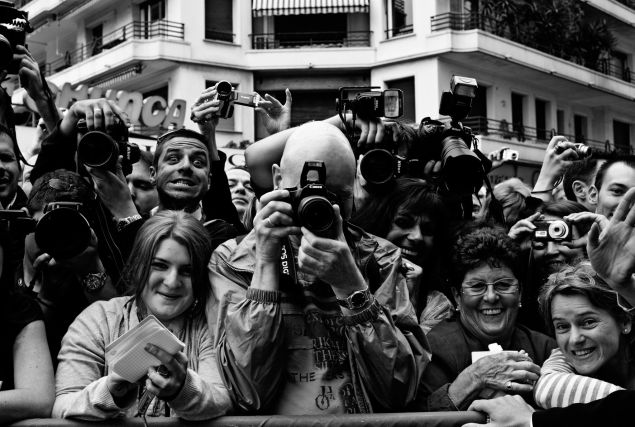 He has an exact memory of the turning point, he told us. He turned his camera on them.
"You are photographing me. And I am photographing you," he said he told them.
Mr. Kravitz accumulated a substantial archive of such images with, initially, no particular plan for what to do with them. A close photographer friend, Jean-Baptiste Mondino, looked through them. And did have such a plan.
This is Mr. Kravitz's first show. And it is also a book by teNeues.
So, to the photographs. Photographs of fans can be scary, dwelling on the obsessive, the abject. It's a subject matter that can bring out the Weegee, the Diane Arbus in a shutterbug. It does not do so with Lenny Kravitz, who makes powerfully human images.
And this speaks well of him.
The next time I saw him at Art Basel it was in the Collectors Lounge/VIP room of the main fair, in which the power of his celebrityhood brought a crowd in his direction as a magnet attracts particles. He was so swiftly surrounded that he made for the hill