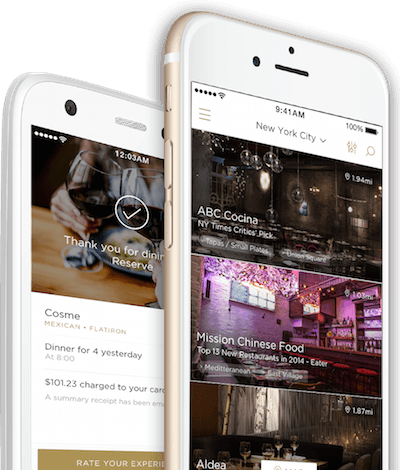 Around the holidays it can be hard to nail the perfect dining experience, especially when the city is swarming with tourists. Suddenly you have to make reservations everywhere and the end-of-year lists leave lots of new spots to try.
If you're planning a group dinner for your crowd or choosing a New Year's Eve locale that's chic and somehow still available, the year-old app Reserve is worth downloading. It's a mix of Infatuation (a site and corresponding text messaging service that gives specific recommendations based on your interests), with the convenience of reservations at your fingertips, a la OpenTable.
Reserve is a digital concierge that aims to make the dining experience better for everyone involved. Guests download the app and choose from a list that includes Michelin-starred restaurants and James Beard award-winning chefs. While it's based in New York with over 100 restaurants here, you can use it on your travels to Los Angeles, San Francisco, Chicago, Washington D.C. and Boston.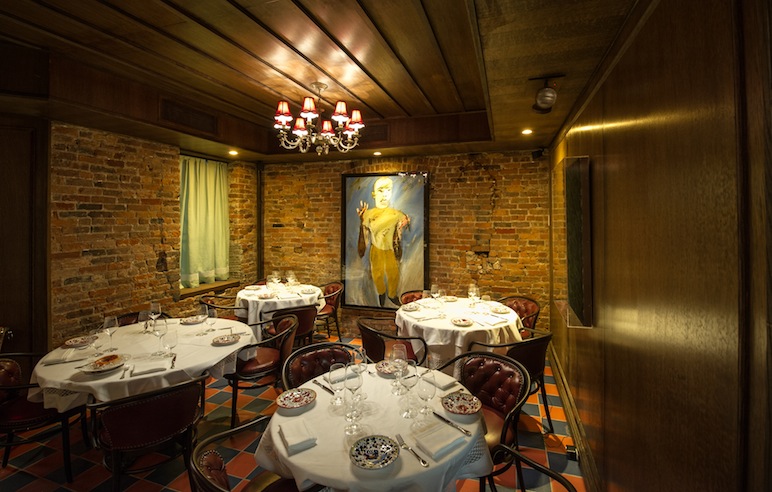 The app's purpose is to turn first-time guests into regulars by making them feel at home immediately. It allows you to reserve a table for a certain date and time, but if the restaurant is unavailable, it will suggest similar options that are available. If you're truly hoping to guarantee a reservation at the latest Instagram-approved hotspot, you can offer to go above and beyond and pay more than what the food is priced for.
The convenience of Reserve is threatened by its ability to make a dining experience exceed what it's actually worth, as the app adds a $5 flat fee to each bill. Further, no-shows will be slapped with a hefty $10-$25 fee.
With New Year's Eve around the corner, a last-minute look at Reserve might be entirely worth it, especially since it's the 4th most popular day to dine out all year. Reserve says that the ideal time to make a reservation outside of the holiday season is 7 days in advance, but for New Year's Eve you should have requested a table 11 days beforehand. If you're already feeling behind, know that someone made their reservation on their app 93 days in advance. If you're ushering in 2016 in New York, the average cost per person will be $273.58, compared to $186.40 in San Francisco, $137.50 in Los Angeles and $101.67 in Chicago. (Don't worry, there's still time to book a flight.)
At the end of your meal, Reserve pays using the credit card you have on file, making dining elegant and easy. There's no squabbling over who's going to pay and no splitting the check, as Reserve does it for you already. It's sure to make awkward first dates easier, with the ability to immediately leave without fake fumbling for a wallet. During the busy holiday season, it's always helpful to have options on hand, or in this case, in your pocket.