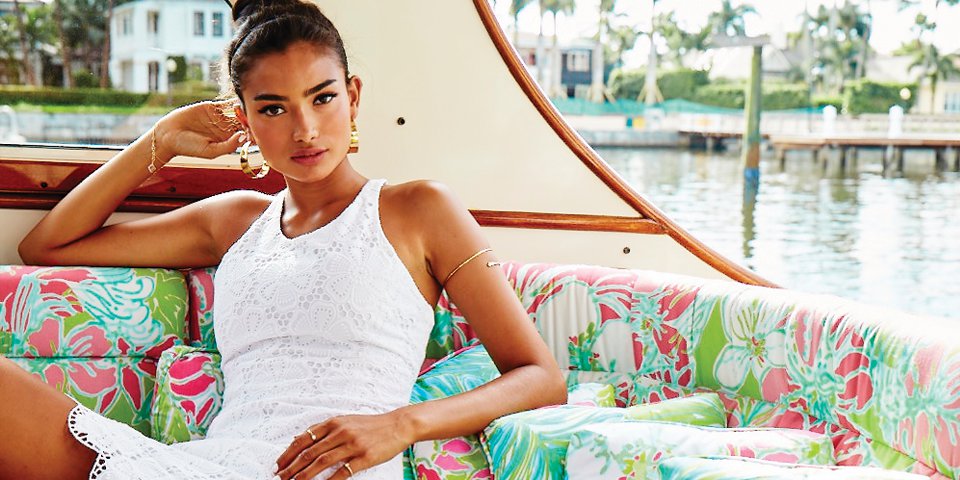 If you're looking for somewhere to wear all that Lilly Pulitzer you bought during Black Friday, the best locale is obviously Palm Beach. You're in luck, as Lilly Pulitzer has joined forces with Barton & Gray Mariners Club to make that dream a reality. They teamed up to create a boat that wears more Lilly than a Palm Beach divorcée who is husband hunting at Ta-boo during a Bloody Mary brunch. While it won't be here in time for Basel, you can always Uber a yacht, instead.
The yacht is wearing Spring 2016 Lilly Pulitzer, courtesy of the prints "Cluck" and "Fronds Place." You can take her for a spin starting December 28. The current winter harbors include Palm Beach, Naples, Miami, Boca Grande, Sarasota and the Bahamas, so get your sunscreen ready. And in the future it will set sail in New York City, Greenwich and Newport.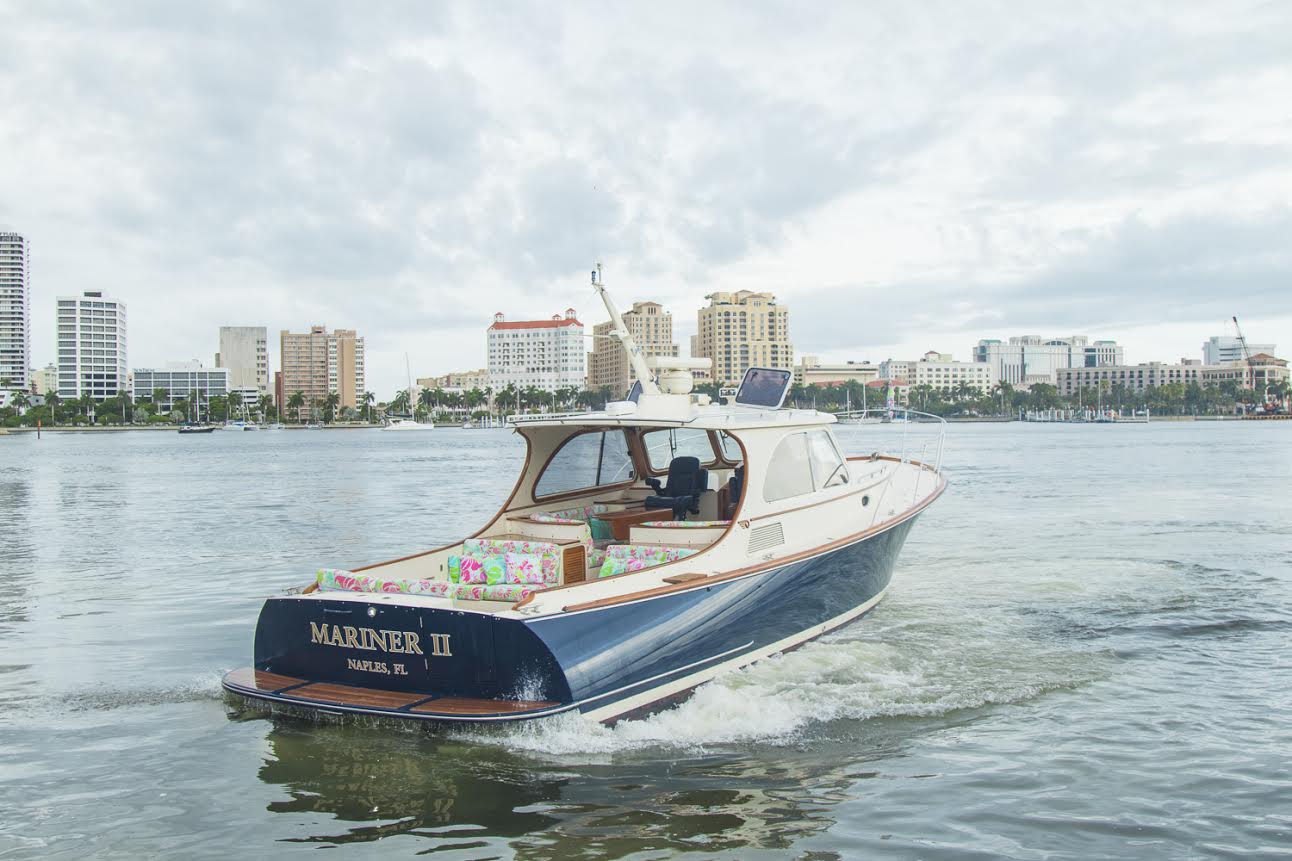 According to The Palm Beacher, starting next year Lilly customers who spend $1,800 or more during a single transaction at Palm Beach Gardens, Sarasota's St. Armands Circle or Waterside Shops in Naples can receive a cruise on the custom yacht. Of course, you'll want to buy in all the boat's patterns so that you don't clash with the colorful prints.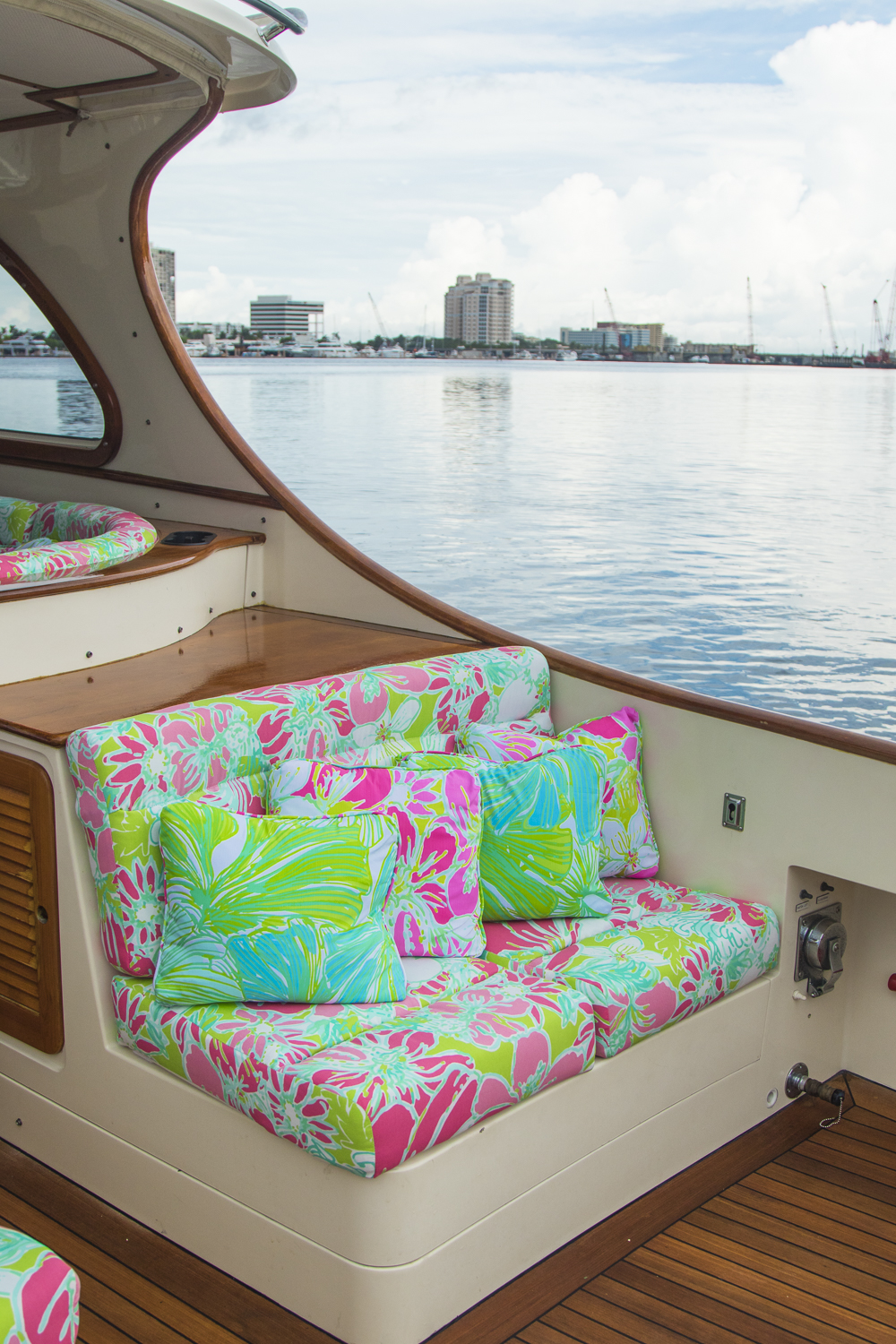 Barton & Gray Mariners Club offers yacht ownership as an amenity—think Netflix rentals, only on the high seas. Members have unlimited access to their entire fleet. If you're still debating what to buy the preppy princess who has everything, consider a ride on this yacht.