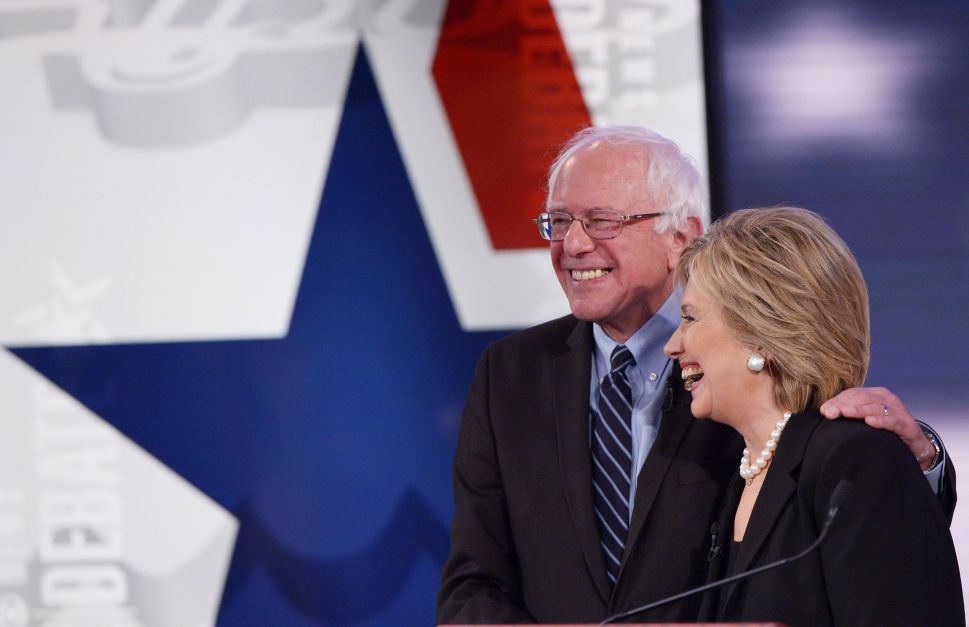 The eighth and final debate for 2016's presidential election in 2015 will take place in Manchester, New Hampshire, on Saturday, December 19 at 8 PM ET, and cordcutters will be able to stream it online free. It will feature the Democratic candidates, which so far we can expect to be the same as last time: Hillary Clinton, Bernie Sanders and Martin O'Malley.
How to live stream the December 15 CNN Republican debate.
The debate will be broadcast by ABC News in collaboration with local affiliate WMUR-TV, the New Hampshire Union Leader and Saint Anselm College.
Voters will be able to stream the debate for free on multiple platforms. ABC News will stream the debate in its entirety without a paywall, a spokesperson confirmed to the Observer yesterday. It will also be streamed for free on the ABC News mobile app, as well as its apps on over-the-top systems, such as Apple TV, Roku and Xbox One.
We can imagine some fun integrations between an Xbox and debate games, such as Rolling Stone's debate drinking games or Newsweek's debate bingo. Will some game dev get working on that for 2020, please?
And ABC is, after all, broadcast for free over the public airwaves. It's easy to forget that sometimes, but it's true. The picture is great if for viewers that watch it with rabbit ears, as well.
The hashtag ABC News will be pushing is a cumbersome bummer: #YourVoiceYourVote. The last Democratic debate, on CBS News, just used the hashtag #DemDebate.
While ABC News has virtual reality in its plan for 2016 election coverage, sadly, the network won't reprise CNN's 360 degree stream for its debate this month.