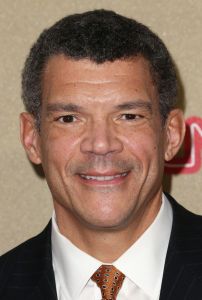 I was a college junior just off a summer internship with Newsweek when I first met Henry McGee. He had just started business school, but he had also been a Newsweek intern in college and had worked in its Washington bureau after graduating. John Dotson, the magazine's black news editor, suggested that we might hit it off, and we instantly did. We were both eldest sons of pioneering African-American scholars who had abandoned our families when we were young, leaving our mothers to raise two boys on their own. We quickly discovered a shared love of politics, black history and media gossip. Soon Henry was inviting me to weekly meals at the Harvard house where he was a tutor. Together we snuck off to Richard Pryor movies in Roxbury and dinners in Boston. During one, he persuaded me that we should introduce ourselves to Diana Ross, who was seated across the room.
That summer we both had jobs in Washington, and I met Celia, Henry's shy but perceptive and witty girlfriend and future wife. When I moved to New York three years later, Henry and Celia were the first of my close friends to meet Alexis, the new girlfriend who would become my spouse. Henry was a rising executive at HBO and Celia a cultural reporter for the New York Daily News. They became our guides to the New York media world in the '80s and to the cultural institutions to which they had begun giving time and money: Alvin Ailey, the Film Society of Lincoln Center, the Studio Museum in Harlem. They also connected us with a network they jokingly called "the interracial mafia"—other friends like the four of us who were sharing the joys, challenges and humor inherent in navigating careers and family as black-white couples.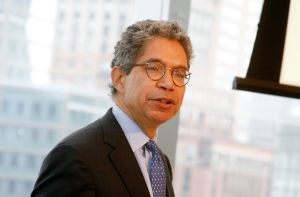 Yet Henry and I were very different in one way. He was naturally gregarious, while I was reserved, often painfully so. So as my career took a turn toward management at Newsweek, I looked to Henry as a model of how to counsel and motivate other people. When I ran a meeting, I recalled the social gatherings where Henry would solicit everyone's input. When I took staffers out for meals or drinks, I thought about the cheerful but clear-eyed way in which Henry delivered advice. As I rose to positions of influence at Newsweek and later at NBC News and CNN, I tried to follow Henry's example and connect fellow journalists to one another, offer practical career tips and references and become involved with professional support groups like the Committee to Protect Journalists.
Two years ago, when Henry told me that he was retiring from HBO and returning to the Harvard Business School to teach, I thought: How lucky for all the other young people who will have him in their corner! And last summer, when Henry and Celia's daughter got married, it was no accident that it was to a young man of charm and principle who resembles the friend I made 40 years ago. During his reception dinner speech, Henry said that of all their qualities, he was most proud of the couple's commitment to helping others and to giving back. I bet that everyone there was thinking the same thing I was: No one exemplified those values more than the beaming father delivering the toast.
Mark Whitaker is the former managing editor at CNN and editor of Newsweek. He is currently at work on a book for Simon & Schuster on the historic legacy of the black community of Pittsburgh.
Please also read:
Chuck Todd on Tim Russert et al.
Senator Kirsten Gillibrand on her grandmother Polly Noonan
Sir Norman Foster on Buckminster Fuller
Neil deGrasse Tyson on Carl Sagan
Richard Edelman on his father Daniel Edelman
Matthew Modine on Robert Altman