The market for African American art appears to be surging, at least based on the changing acquisitions policies of museums and an impressive sale of African American art held earlier this month at Swann Auction Galleries. The Dec. 15 auction totaled $3.1 million and set a new records for both that category at Swann and for artist Norman Lewis.
"This sale was our department's best auction to date–with our highest level of sales," Swann Galleries director Nigel Freeman said in a statement.
The sale's top lot, by Lewis, was an untitled oil painting completed circa 1958. Estimated between $250,000 and $350,000, it soared to $965,000. Interest in the Harlem-born painter has been kindled by recent influential exhibitions of his work.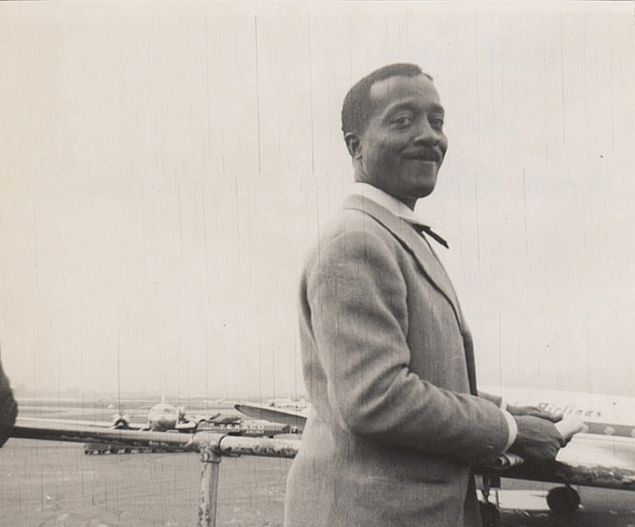 Lewis was recently the subject of a major show of abstract painting at The Jewish Museum, where his work was shown alongside Lee Krasner. Now, the artist's life work is being celebrated in the first museum retrospective since his death at Philadelphia's Pennsylvania Academy of Fine Arts in the 90-painting blockbuster "Procession: The Art of Norman Lewis."
Lewis was an Art Students League of New York teacher and low-profile member of the Abstract-Expressionist movement whose legacy has grown in stature and renown since his death in 1979.
On the record sale of Lewis' work, Mr. Freeman explained, "It smashed our previous record and demonstrates the rising stature and value of this important American artist."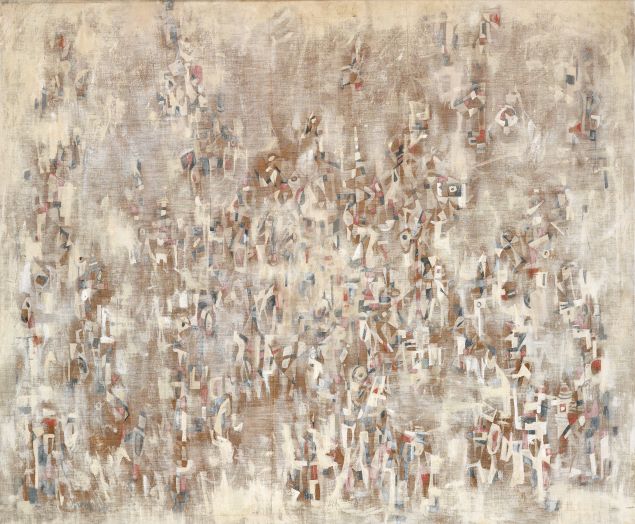 According to Marion Maneker, an art-market expert who authors the blog Art Market Monitor, Swann Galleries is leading the way in the area of African American art. "Total sales and average prices in both April and yesterday grew by startling jumps," over 2009, he writes in a recent post.
Swann defines the category broadly, and offers works in it by historical as well as contemporary, living artists, as well as works by those who have not previously been offered at auction before. According to the auctioneer, the house reported $6.8 million in sales in 2015, after circling about $3 million annually in the past few years.
This includes totals from the Swann sale of the collection of writer Maya Angelou, which set a new auction records for artist Faith Ringgold with the sale of her work Maya's Quilt of Life for $461,000, which came close to doubling its pre-sale estimate, and John Biggers' Kumasi Market, which fetched $389,000.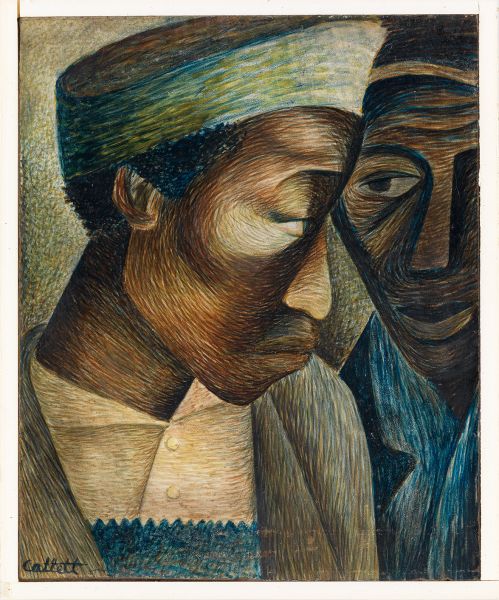 A 1978 painting by Barkley L. Hendricks titled Tuff Tony brought in the second largest total in the Dec. 15 auction. The portrait was estimated between $120,000 and $180,000, and totaled $365,000, tying the artist's previous auction record.
BESbswyBESbswyBESbswyBESbswyBESbswyBESbswyBESbswyBESbswyBESbswyBESbswyBESbswyBESbswyBESbswyBESbswyBESbswyBESbswyBESbswyBESbswyBESbswyBESbswyBESbswyBESbswyBESbswyBESbswy
In his remarks on the December 15 sale of African American Fine Art, Mr. Freeman also highlighted Elizabeth Catlett's painting Friends, which sold for $81,250, more than double its high estimate. The work is the first non-sculpture work by the artist to come to auction, and another work by the artist, a sculpture made of black marble titled Recognition, was also a top seller for $125,000.