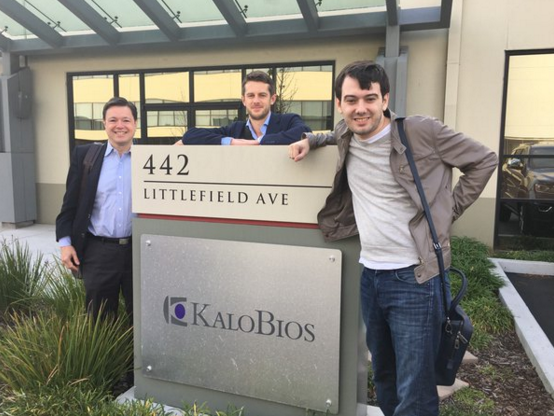 Martin Shkreli was arrested today by the FBI, following an investigation into his former hedge fund after he allegedly took stocks from Retrophin, a biotech firm he started in 2011, to pay off unrelated debts.
Mr. Shkreli, CEO of Turing Pharmaceuticals, became the most hated man in America after he price-gouged Daraprim, the 62-year-old drug used to treat toxoplasmosis, a parasitic infection commonly affecting HIV patients. By increasing the price over 5,000 percent—from $13.50 to $750 per pill—Mr. Shkreli made the drug wildly unaffordable to those who needed it.
Following intense outrage fueled by nearly every major media outlet, and after attempting to denounce his critics by claiming he had to make a profit for his stockholders, Mr. Shkreli caved and announced he would lower the cost. Such a reduction never happened, and a competitor quickly emerged, underselling Mr. Shkreli at $1 a pill.
Mr. Shkreli was recently appointed CEO of another pharmaceutical firm, KaloBios, where it appears the first order of business will be to resume his price gouging tactics. KaloBios is purchasing Benznidazole—a drug used to treat Chagas Disease, which can cause lethal heart failure—from Savant Neglected Diseases LLC. Chagas Disease is contracted from 'kissing bugs', which carry and spread disease-causing parasites to humans through biting. The CDC estimates 300,000 people in the United States are affected by the disease, most of whom are Latin American immigrants who contracted it before arriving in the U.S.
Benznidazole is a standard course of treatment in Central and South America, and has yet to be approved by the FDA, but is currently provided free of charge to patients in the U.S. on an experimental basis. If Mr. Shkreli obtains FDA approval, it has been reported he will charge between $60,000 and $100,000 per treatment, despite the drug being offered in Latin America for $50 to $100. With FDA approval, Mr. Shkreli will also receive a voucher from a federal program designed to encourage the development of drugs to treat parasitic infections. The voucher itself can be sold for millions of dollars.
Because, until now, what Mr. Shkreli did was legal—thanks to loopholes in regulation—there was little recourse beyond supporting reform to ensure prescription drugs aren't hijacked by those looking for a profit.
Findings from two surveys conducted by Consumer Reports in 2012 found that the number one financial problem incurred by U.S. households is the increasing cost of medical bills and prescription drugs. Earlier this year, the CDC reported almost 1 in 10 Americans could not afford their medications.
Mr. Shkreli continued to ride his wave of hate-induced fame earlier this month, when he purchased the only copy of Wu-Tang's new album, which he said he would wait to listen to until he needed to perk himself up.