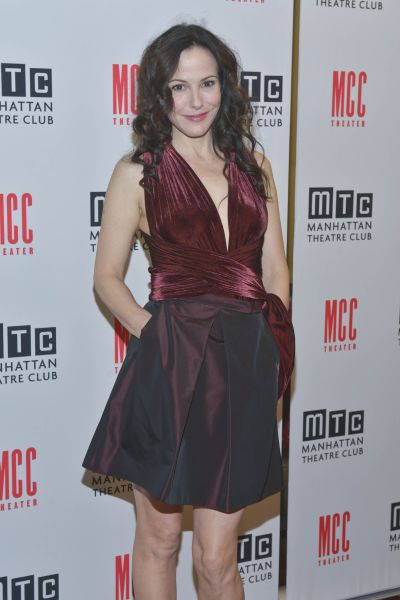 A few years ago, Mary-Louise Parker had a rather difficult time selling her Greenwich Village apartment, and it seemed easy to pinpoint one particular issue—her somewhat eclectic tastes in decorating the duplex. The home included a mural of an underground barbeque with an octopus holding hot dogs as well as a nightmare-inducing version of a dollhouse.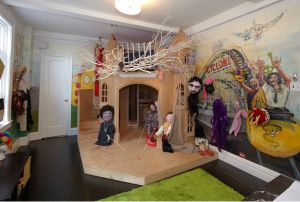 But the actual 3,000-square-foot co-op seemed quite nice, and once prospective buyers were perhaps able to look past Ms. Parker's more…unique décor choices (or maybe when someone convinced her to remove said décor), she finally did sell it in 2013, to Charles O'Kelley and Elizabeth Rovere for $7.75 million, in a sale that the broker described as "like a fairy tale."
Sadly for Mr. O'Kelley and Ms. Rovere, the fairy tale simply didn't pan out, and they put the apartment back on the market this year, when broker Richard Johnson told the Observer that the couple were simply ready to relocate outside of the city again.
We were never quite sure what was so bad about the ten-room penthouse that Mr. O'Kelley and Ms. Rovere were willing to take a loss on it, but they continued to whittle down the price to a mere $6.995 million. We still think it's safe to assume that maybe Ms. Parker's gothic zombie dollhouse was just bad vibes. But really, a five-bedroom, 4.5-bath duplex with multiple wood-burning fireplaces, a solid wood staircase and what the listing, held by Louise Phillips Forbes, Jonathan D. Schulz, Jason Miller, and Claire Ingrassia at Halstead Property describes as "a Hamptons house in the sky." What could be so bad?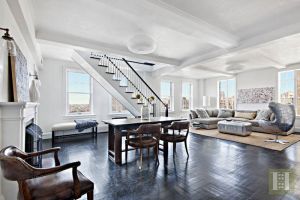 Well, maybe the new owners, Daniel and Hillary Wallace, will have better luck. And they must be at least a little happy about the price–at $6.9 million, they even managed to shave a little off the already discounted listing, so maybe they'll opt for some home improvements, since it doesn't looks like Mr. O'Kelley and Ms. Rovere did anything too groundbreaking. Who knows, maybe they'll create a new seascape mural!