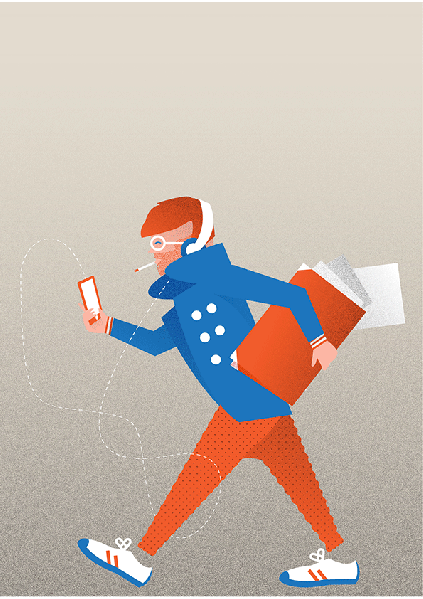 There's a certain look guys like to go for occasionally, for work. It's a balance of formality and relaxation in equal measure. When we get it right, we're telling our colleagues, "I know how to be smart, but I'm no slave to suiting." In Zoolander's world of slashes the name of this look would be casual/smart and Derek and Hansel would think it amazing. Perfectly put together casual/smart style is the nirvana of how men like to dress because done correctly, it is fast to put on and cleverly takes us out to play in the evening.
Suits are officially no longer required in many corporate and financial environments, including banking. However, not every guy gets it right and while I can't estimate the number of careers that have been ruined by a lack of personal style, which casual dressing can unfortunately reveal, who knows the real numbers? Not getting it right, however well-intentioned or genuinely unconcerned you might be, can lead to something visual not gelling for you and whatever the outcome of that might be.
David Beckham is a master of this way of dressing. He looks the right side of smart as he faces the world in his tailored John Varvatos jacket, worn over a white crew-neck Gap T-shirt, slim-cut G-star jeans and lace-up Sergio Rossi brogue boots.
Yet when we lesser mortals attempt this look, how can we ensure we don't look like we got dressed in the dark?
"The secret to casual smart dressing is confidence," Gareth Scourfield, the menswear stylist who recently dressed Daniel Craig for the global premieres of Spectre, told the Observer. "And pulling off the idea that you've deliberately chosen this mix of casual and smart clothes rather than grabbing the first thing in your wardrobe as you ran out the door."
For Mr. Scourfield, casual/smart dressing is combining contrasts that work well together. He advised smart shoes with dark jeans for instance and always wearing at least one piece of tailoring with every one of your casual/smart looks. This could be tailored trousers by Ralph Lauren, for example, with a Burberry leather bomber jacket, or a navy wool Acne suit jacket with dark denim 7 For All Mankind jeans. According to Mr. Scourfield, even sneakers can be worn with a suit to give it a laid-back feel. However, he insists they must be box fresh, plain in color and preferably white.
Another flag waver for casual/smart dressing is Tom Chamberlin, deputy editor of bi-monthly menswear magazine The Rake. Here is his check list of casual/smart Do's and Don'ts:
Do:
1. Invest in smart shoes with leather soles. And always keep them polished. Laid back doesn't mean sloppy.
2. Keep tailored trousers pressed with a sharp seam running all the way from the thigh. The contrast of such formality with, say, a denim jacket, is what makes with this way of dressing work.
3. Wear a denim shirt with a suit. It looks edgy and cool. Add a tie and make sure your top button is undone and the tie is pulled down an inch or two.
4. Wear navy blue. A lot. It's a color that will link so much of your casual and smart wardrobe. Indigo jeans are much more versatile for this look than faded and certainly torn ones.
5. Double-breasted jackets have had a renaissance with tailors including Thom Sweeney and Gieves & Hawkes. Ralph Lauren is making this style much more accessible for younger men. You will always look smarter with double-breasted, unless you're wearing a single breasted jacket with a double-breasted waistcoat, which is even smarter still. Wear this jacket with darkest denims for top casual/smart style points.
Don't:
1. Wear a belt with a suit unless you're wearing the trousers separately from the jacket.
2. Wear fleece gilets, jackets or leisure pants with anything. Ever. This look is called casual/smart, not sofawear/smart.
3. Wear ties with any silver motif, details or thread in them. It always looks corporate, which will undermine your laid-back look.
4. Forget to wear a T-shirt under your shirt if you're not wearing a tie. Keep the top button undone when you do.
5. Wear socks that don't match your suit or shoes. You're attempting ease with this look, not carelessness.
6. Wear jeans that are obviously old, well-pressed but entirely out of style shape-wise.  A modern cut is crucial.