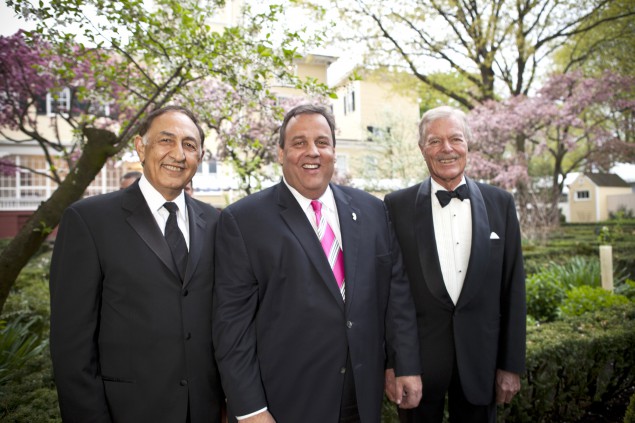 The black ministers who called for the resignation of Kean University President Dahwood Farahi aren't backing down despite revelations about last month's Twitter threats against black students on campus. They say that, despite the fact that the threats were fake, the "climate of intolerance" on the Kean campus is very real. The ministers are now in the planning stages of a protest to demonstrate their discontent with Farahi's administration.
The Union County Prosecutor's office alleged Tuesday that the person responsible for making the threats against black students on campus was a 24-year-old African American alumnus who was an active participant in an on-campus rally when the threats were first reported. According to the prosecutor, Kayla-Simone Kelvey left the protest for a short time, accessed Twitter and sent out the threats. She then rejoined the group and the tweets were revealed.
"We, too, are relieved that law enforcement authorities have identified a person allegedly responsible for Tweeting death threats, but the only thing that will bring true relief to campus is the day President Farahi steps down," Slaughter said. "What's disrupting the education of Kean's students is the culture of structural racism, intimidation and fear that exists under President Farahi."
According to Slaughter, just because Kelvey has been named as the likely perpetrator behind the threatening incident, the issue of racial intolerance on campus cannot be deemed resolved.
"Our calling for his resignation had nothing to do with the Twitter," Slaughter told PolitickerNJ. "Those students were protesting for a reason, they weren't just out there. I am not up to speed about what happened with this young lady but we live in the United States. Everyone is innocent until proven guilty. It is kind of interesting that the university is trying to use this as if the young lady has already been convicted and charged."
In an official Kean University statement, Farahi said, "Kean remains a place of diversity, of openness to all. These horrible tweets tried to tear us apart and tarnish our reputation, but they have failed. We continue to be united – working together always – in our mission to offer a world-class education to students from all backgrounds."
The seemingly fraudulent nature of the tweets has prompted state Sen. Ray Lesniak to double down on statements he made last week in support of Farahi.
"I stand even more firmly by my original statement that there hasn't been any reason presented whatsoever with regard to President Farahi's status as president," Lesniak told PolitickerNJ. "But any specific concerns of the ministers certainly should and will be addressed by the Board of Trustees. There is even less basis in their attempt to drive out president Farahi. There is certainly less reason now than there ever was before and there is no reason to continue."
When he first came to Farahi's support, Lesniak drew the ire of the ministers who accused the Senator—a long-time social advocate and supporter of the Black Lives Matter movement—of "invoking the same rhetorical approach that has been used to deny rights to minorities throughout history."
The protest will likely be held on December 11 at 10 a.m. According to Slaughter, the group is currently working on securing the permits necessary to hold the rally. He said that he thinks the protest will be able to attract over 200 to 300 people and "shut down Morris Avenue in front of the campus."