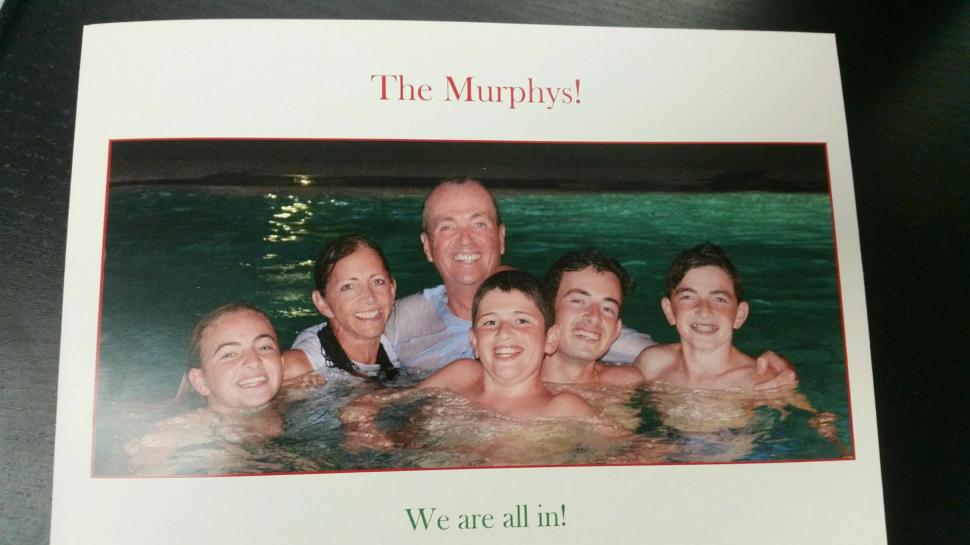 After the kick-around of a much-disparaged holiday card last year, former U.S. Ambassador to Germany Phil Murphy resurfaced in the 2015 season with a vastly-pared down and decidedly less Thurston Howell-like greeting.
Will it soothe all the critics?
Populist purists will grumble that Murphy and his family are in a pool, after all, and not depicted shivering in a Jersey winter, or undertaking some more regional suffering enterprise like snow shoveling or stalled in traffic.
But it appears to leave no question about Murphy's designs on a gubernatorial campaign as the card reads: "The Murphys! we're all in!"