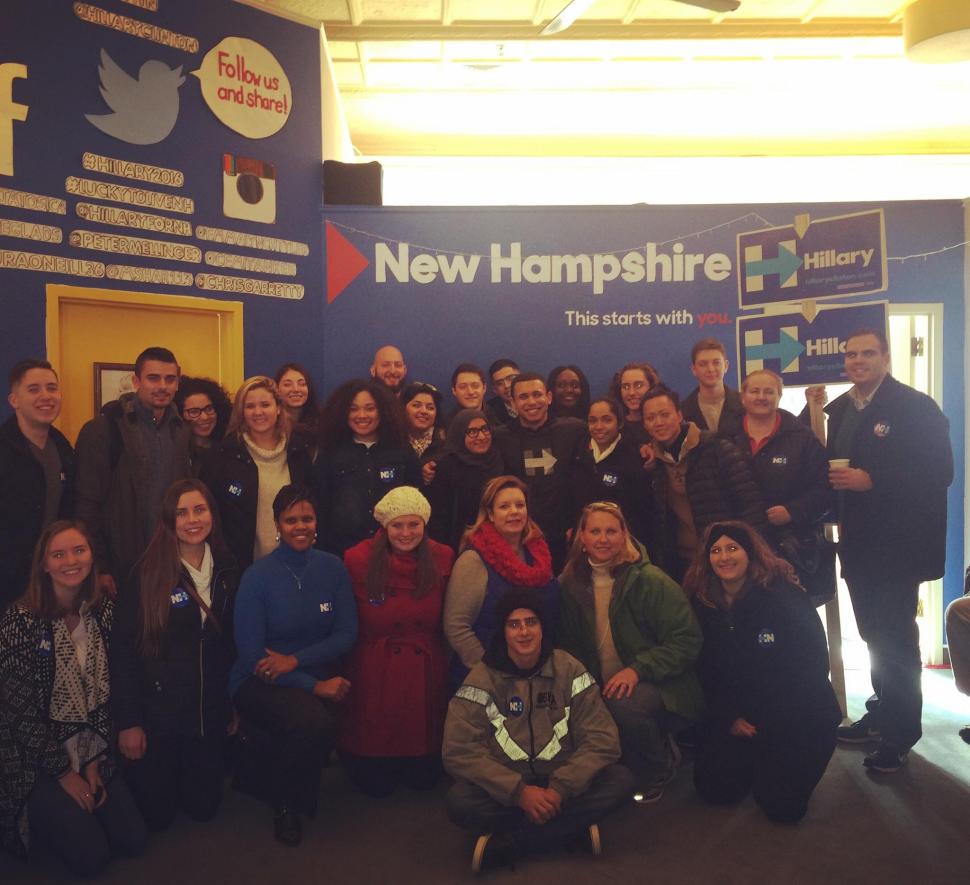 A busload of Hillary Clinton supporters from New Jersey headed to New Hampshire this morning to canvas ahead of this evening's DNC debate.
According to New Jersey for Hillary organizer Kelly Stewart Maer, the group— organized by Kivvit Managing Partner Maggie Moran, Democratic State Committee Political Director Jen Holdsworth, Assemblywoman Shavonda Sumter (D-35), Vin Ciniello of Kivvit, and Maer—departed from Rutgers University in New Brunswick at 6 a.m. for a day of canvassing and pre-DNC Presidential debate visibility. Maer said that the group will be mostly made up of Rutgers students accompanied by seasoned campaign veterans.
Tonight, former Secretary of State Clinton will take the stage at Goffstown, New Hampshire's St. Anselm College with her two rivals for the Democratic bid for governor: Vermont Senator Bernie Sanders and former Maryland Governor Martin O'Malley. The debate will air on ABC.
According to Maer, the group has confirmed three more trips to New Hampshire to campaign for Hillary Clinton. Two in January and one in February.