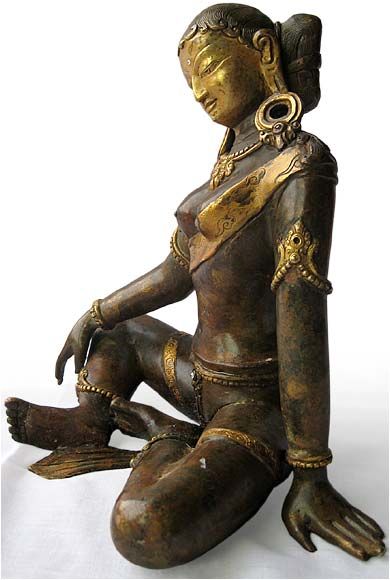 While there's been much talk of the appetite for art from China and Russia, there's another massive economy with a fondness for fine art: India.
A Christie's sale December 15 in Mumbai netted more than $14 million—a record for an auction in India. The day earlier, Saffronart, which specializes in the region's art market, held an almost unheard-of 100 percent-sold auction.
Moreover, the demand is not  just for examples of Indian modern and contemporary art, which are already standard investments/ trophy pieces, but for classical works.
Newsweek, crediting the blog Riding the Elephant, reported that more than one bidding war erupted, including between two collectors for a bronze Parvarti dating to the 15th or 16th century. The statue's sale, which garnered $2.5 million in the end, is a record for a classical Indian artifact.
The spike in interest in Indian classical art is likely due to the fact that many pieces can be purchased for as little as $10,000, Newsweek said, and the number of Indian buyers interested in collecting has buoyed the burgeoning market.