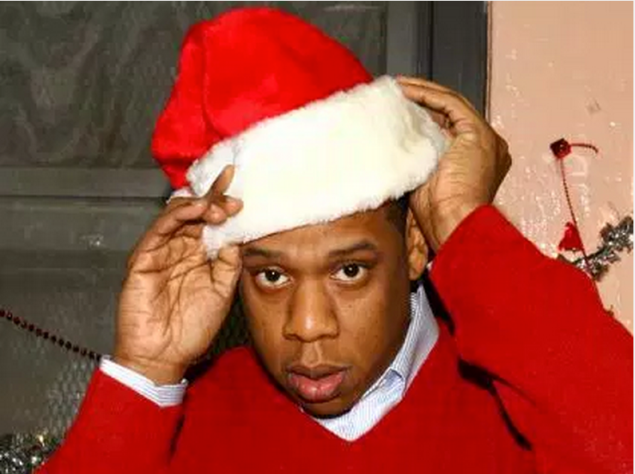 A Christmas album requires both player and listener sign up for huge doses of sentimentality and nostalgia. Also required: an absolute suspension of all disbelief that flying reindeer pull a sleigh, that said sleigh transports an amazingly generous old fella with a big white beard, and/or that a baby was born who grew into the first hippie, espousing love is all you need and peace on earth a possibility (if you want it; apparently, most don't). Some artists compile the classics; some write originals. While a favorite artist—Elvis Presley, Weezer, Cee Lo Green, and Sufjan Stevens have all waxed Christmassy—will top your best-of list, here is our carefully curated Top 10 Christmas Albums List.
Various A Christmas Gift for You from Phil Spector (Legacy Recordings)
[youtube https://www.youtube.com/watch?v=4EvZOXEoJ84&w=420&h=315]
This 1963 peppy pop set is Christmas candy-coated and tied with a big sparkly bow. Darlene Love, The Crystals, The Ronettes, and the lesser-known Bob B. Sox and the Blue Jeans careen though "Winter Wonderland," "Santa Claus Is Coming to Town," "Frosty the Snowman," and "Here Comes Santa Claus," respectively. Everyone, including Spector, unites for a show-stopping "Silent Night." All is bright.
Gentleman Auction House Christmas in Love (Emergency Umbrella)
[youtube https://www.youtube.com/watch?v=netmIeFAaX0&w=560&h=315]
Move over Irving Berlin, this six-song set of all originals, apart from "Here Comes Santa Claus," unfolds as a story and builds to the anthemic title song and its beautiful cooing chorus, "Merry Christmas, baby." This Missouri-based indie rock collective captures spending Christmas with someone who makes it an even giddier experience. As the liner notes state: "Thanks to everyone who still believes in Christmas… Forever."
Bing Crosby Merry Christmas (Decca)
[youtube https://www.youtube.com/watch?v=3CMhMSWZfRU&w=420&h=315]
After appearing in the movie Holiday Inn, Irving Berlin's Bing Crosby sung "White Christmas" was released as a single in 1942 backed with Bing's version of "God Rest Ye Merry, Gentlemen." It flew up the charts and this collection arrived in 1945. In 1954, Bing and Berlin sealed the deal with White Christmas, the movie, and Christmas has never been the same (in a good way).
Various Hawaiian Slack Key Christmas (Dancing Cat/Windham Hill)
[youtube https://www.youtube.com/watch?v=F7KT8OJ8QvY?list=PLUSRfoOcUe4aJ4dJ9N0dxRgm8ji7fc0kc&w=560&h=315]
These beautiful kî hô'alu instrumentals, augmented by three songs with tender vocals, combine to create the mellowest, most laid-back Christmas music. Deceptively simple, the album features top Hawaiian players like Ozzie Kotani, here adding depth to the often-throwaway "Jingle Bell Rock," and Cindy Combs, a.k.a. The Ukulele Lady, who saunters through "Winter Wonderland."
Low Christmas (Kranky)
[youtube https://www.youtube.com/watch?v=_bCge-JzkWU?list=PLC01B1876D83F084D&w=560&h=315]
This 1999 set includes preternaturally beautiful covers of "The Little Drummer Boy," "Blue Christmas," and "Silent Night," which is stripped down to acoustic guitar and showcases Low's heaven sent vocal harmonies. While "Just Like Christmas" is a sprightly pop original, the dark, joyless "If You Were Born Today" is an open letter warning that we still kill the messengers of peace.
Frank Sinatra, Dean Martin, and Sammy Davis Jr. Christmas with the Rat Pack (Capitol)
[youtube https://www.youtube.com/watch?v=MO8qq0Wnqg8&w=560&h=315]
Loosen the tie and undo the top shirt button, the kings of silver-throated pop jazz unite on this collection of Christmas classics. Frank and Dean ditch Sammy for two live cuts, though: "Auld Lang Syne" from The Dean Martin Show's New Year's Eve broadcast in 1970; and "A Marshmallow World," from Martin's 1967 Christmas special.
The Ventures' Christmas Album (Razor & Tie)
[youtube https://www.youtube.com/watch?v=ey3We6Yt_yk&w=420&h=315]
Released in 1965, these surf-rock kings riff out on the gaudiest "Rudolph the Red-Nosed Reindeer" and "We Wish You A Merry Christmas." Without dropping a note, Tacoma's finest stray off the Christmas path, blending in passages from hits of the day—like The Beatles' "I Feel Fine" and The Champs' "Tequila," and spice this musical wassail with their own "Walk Don't Run."
Various Natty & Nice: A Reggae Christmas (Rhino)
[youtube https://www.youtube.com/watch?v=3RfrEkRjqnY&w=420&h=315]
If global warming continues, we might all be celebrating Christmas sans Frosty the Snowman. This steamy set of Jamaican music includes Lee Scratch Perry and Sandra Robinson's spacey "Merry Christmas, Happy New Year"; Toots and the Maytals spicy "Happy Christmas"; and The Trojans' less obviously jingle bell-y "Brave Bells/Scot the Brave," a reggae riff on the bagpiping classics.
Mark Mothersbaugh Joyeux Mutato (Rhino)
[youtube https://www.youtube.com/watch?v=zyvxq06KdHQ&w=560&h=315]
Written, performed and produced by Devo's Mark Mothersbaugh, this is the record for the run-up to Christmas. It's a bouncy set of originals laced with familiar Christmas musical motifs, but the funky, angular "Jingle$, Jingle$, Jingle$" and a dystopian "I Don't Have A Christmas Tree (Soylent Night)," remind that excessive shopping and thoughtless hedonism don't add up to a merry little Christmas, just more global warming.
Imagene Peise Atlas Eets Christmas (Warner Bros.)
[youtube https://www.youtube.com/watch?v=85A62saUPHk?list=PLOWpqdDC2WNm5rLjHHvX0YiERQZKccq6z&w=560&h=315]
This pseudonymously credited 2007 set from The Flaming Lips is classic piano based, but etched with undertones of synths, sitar and tambour, creating an off-kilter West meets East style. It's freeform, it's quirky and has a meditative stillness reminding of the winter solstice's pagan celebration. Imagine: Jesus, Mohammed, the Green Man and Santa sharing a glass of punch. Imagine Peace.