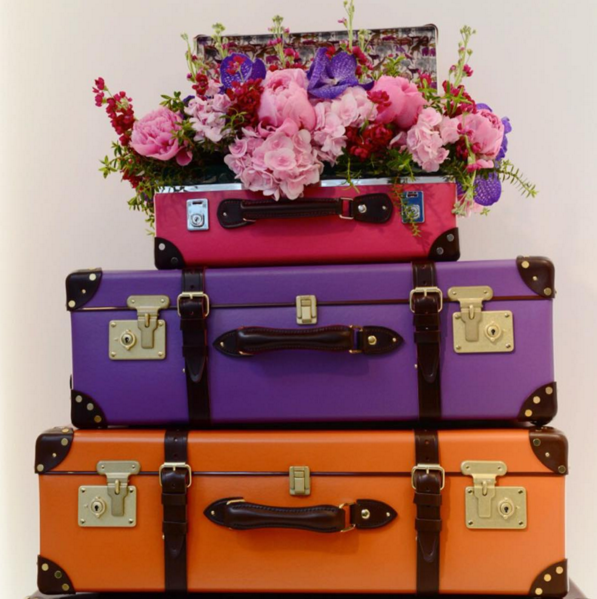 If you're anything like me, the worst part of any vacation is those hours (or that one half hour) spent packing. The thought of stuffing a bag with necessities, my favorite things, a pair of "just in case" heels, my entire makeup kit and that one skirt I can't live without is a bit anxiety inducing.
One way to alleviate those particular travel stressors is to invest in a gorgeous set of luggage, like the handmade options that Globe-Trotters offers. The English company was started in 1897 and has been crafting artful pieces of luggage ever since. Back then, they decided they would set out on a quest to create products that would "never compromise the integrity of the craftsmanship."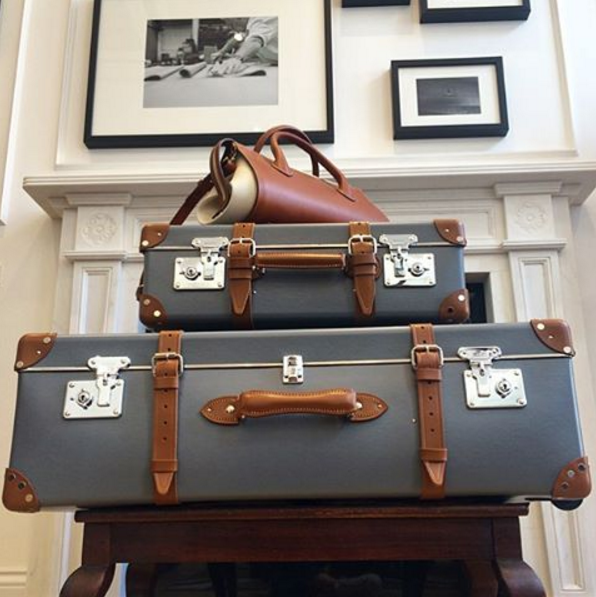 Globe-Trotter has even received the royal stamp of approval: Queen Elizabeth II brought this luggage along on her honeymoon in 1947. To this day she is still a loyal customer of the brand.
Far better than any nylon suitcase purchased at some hideous travel shop without any thought, Globe-Trotter offers trunks that just might make packing and unpacking something to look forward to. The luggage is offered in an array of sizes, from a vanity case, apt for packing cosmetics and fancy creams to larger trunk sizes, smartly finished off with wheels and interior straps to hold down clothing.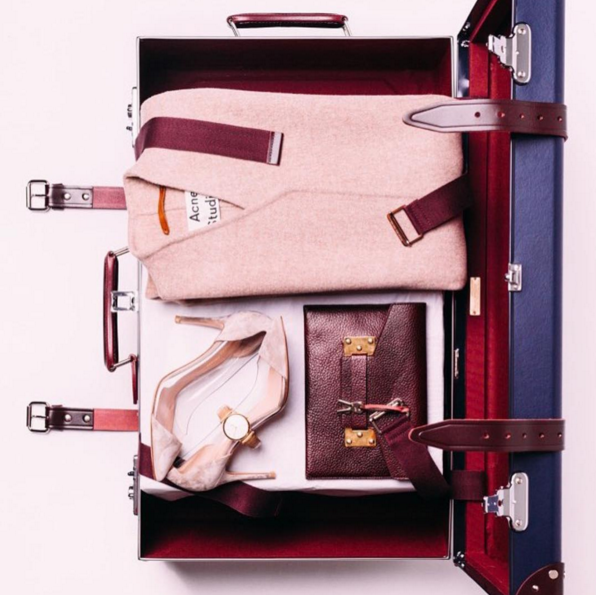 Available in a rainbow of pretty colors and coordinating leather straps (which are basically calling to be Instagrammed) and boastings a list of celebrity fans that includes Kate Moss and Florence Welch, Globe-Trotter will make for a welcome companion on your next trek across the globe.