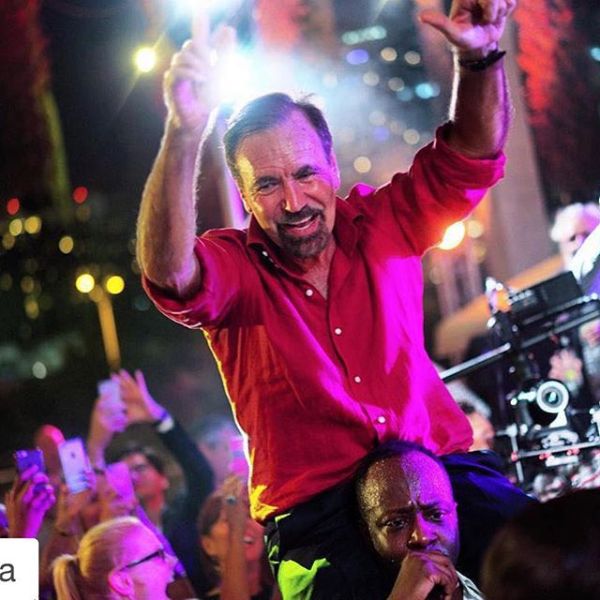 The Perez Art Museum Miami unfolds splendidly out over Biscayne Bay—the Herzog and de Meuron-designed space seamlessly integrates nature and art. And the grand outdoor pavilion where last night's dinner to honor the patron—and namesake—of the at times controversial museum was plush with donors, collectors and art world and fashion figures. But the walk to the controversial museum is inauspicious.
Its sister museum, the Patricia and Phillip Frost Museum of Science, is still under construction, and approaching on foot doesn't seem to be something the designers anticipated. Nonetheless, this reporter walked in, ignoring signs that read "Trespassing on a construction site is a felony."
Our bravery was rewarded. Over cocktails and hors d'oeuvres, Franklin Sirmans, the superstar curator recently imported from the Los Angeles County Museum of Art to augment the Perez's collection told the Observer about the reason for the party: "It's the beginning [of Miami Art Week] and why not?" he said, gesturing about the open-air plaza. Of course, the man of the hour, Jorge Perez, the real estate developer and collector who reportedly insisted his name be affixed to the museum, doesn't really need further honors.
"Surface [magazine] really had the event," said PAMM board president Jeff Krinsky. "I was here to honor Jorge Perez," but the museum wasn't too involved in the evening, he said. Collector Liz Swig—daughter of real estate developer and art collector Harry Macklowe and in the midst of a erm, split from developer Kent Swig—was seated near Mr. Krinsky, and dealer Jeanne Greenberg-Rohaytn and photographer Mario Testino also popped by.
But that Mr. Perez doesn't need more recognition, exactly, didn't take away from the gorgeous setting or the magnificent shows currently on view at the Perez, as Mr. Sirmans pointed out. Firelei Baez, who was also at the party, recently opened her show "Bloodlines," that looks at geography and identity, and "No Boundaries," up since September at PAMM, is a survey of Aboriginal abstract painting. Parts of the permanent collection, which Mr. Sirmans said they are "always filling out," are also on display during Art Week.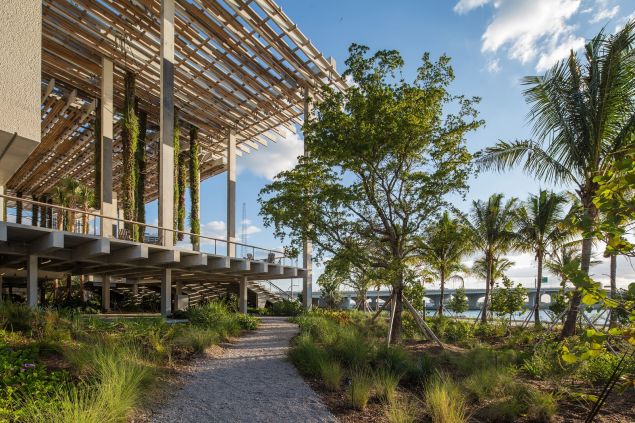 "It sort of culminates Thursday with PAMM Presents," he said. The Ryan McNamara collaboration with musician Devonté Hynes, set for Thursday evening, will take place in the same pavilion at PAMM. "They are probably rehearsing as soon as we leave." Indeed, they were—a makeshift purple stage for that performance was being fashioned as the Observer left and performers were nervously waiting for guests to clear the area.
That wasn't before a very intimate show from sometimes-Miami resident Wyclef Jean, who brought a surprise guest, and spirited performer, to the stage: his sister. But by then (around 11 p.m.) most of the guests had already departed.
Even Mr. Sirmans left before dinner. "I've got another thing I need to get to," he admitted.