Marc Porter, chairman and president of the Americas at auction powerhouse Christie's, will leave for that firm's publicly traded rival Sotheby's. It's a tremendous "get" for the York Avenue auctioneer, which, in an unusual duopoly, has been competing with Christie's in the art business around the world for over 200 years. Given the vintage and virulence of that rivalry, employee moves between the two firms are rare.
The executive will depart at the end of the year for an as yet undisclosed role at Sotheby's, presumably taking up his duties after a non-compete agreement expires sometime next year. Well-known throughout the art world, trained at Yale as a lawyer (Class of 1987), and with a B.S. from Wharton, Mr. Porter was business-getter at Christie's and a pioneer in the structuring of art deals.
Marion Maneker's vigilant website Art Market Monitor, which broke the news, suggests that Mr. Porter, who had been with Christie's for more than a quarter-century, will take on a role in business development possibly related to private sales, an area that new Sotheby's CEO Tad Smith had wanted more focus upon. Mr. Smith had confirmed the hire to the Wall Street Journal via twitter.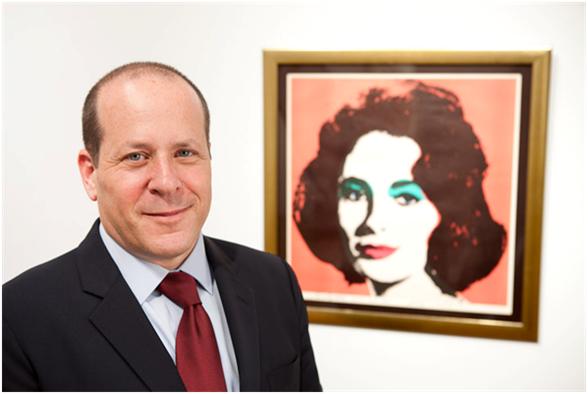 An exceptionally charming and highly competitive negotiator, if one known to have a temper, Mr. Porter played a key role in structuring some important financial deals offered consignors at Christie's and has been involved in multi-million dollar art transactions with both Elizabeth Taylor's estate and Ronald Lauder, among many other key clients.
During his tenure at Christie's, private sales boomed and financial arrangements became substantially more sophisticated, increasingly involving loans and advances, third-party guarantees, tax planning and elaborate sliding-scale commission arrangements.
And while this is an unvarnished victory for Sotheby's, there are indications that the decision at Christie's, which is owned by luxury-goods billionaire Francois Pinault, may have been mutual, according to one insider. Christie's U.S.-based CEO Steven Murphy was let go a year ago this week by Patricia Barbizet, the company's current CEO, whose financial experience echoes Mr. Porter's and who has spoken about the need to cost-cut.
Mr. Porter's hiring at Sotheby's comes at a time when the stock of the auctioneer, founded in 1744, has been sinking; at $26.99 in trading Monday afternoon on the New York Stock Exchange; shares are at a year low. Interestingly, should Mr. Smith depart Sotheby's, Mr. Porter is one of the few executives who could seamlessly step in to such a position.
At Christie's "Marc's responsibilities will be assumed by Brook Hazelton, president of Christie's Americas, and his high-caliber team of senior specialists and members of the chairman's office as Christie's continues to serve global collectors at all levels in the international art market," said Christie's Global President Jussi Pylkkanen in a statement that, uncharacteristically in this cutthroat business, complimented Mr. Porter warmly on his contributions to the firm.
This comes at a time when Sotheby's has been looking to shed personnel, offering buyouts. The house struggled to sell the massive (and fully guaranteed) collection of its late former chairman A. Alfred Taubman, and endured a lackluster online sale this season. However, a sufficient number of Sotheby's employees have reportedly taken up the offer of a buyout last month that the firm expects to avoid layoffs.