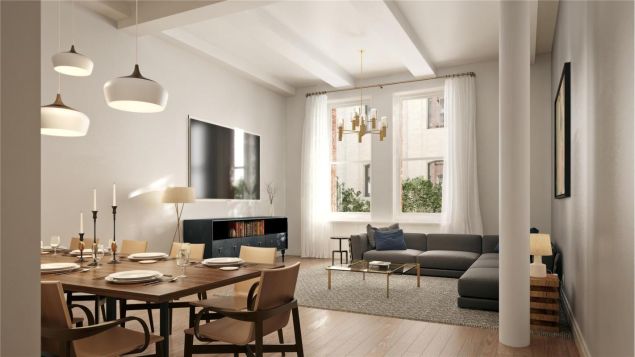 Ever since David Krone stepped down from his position as Chief of Staff to Senator Harry Reid in April, people have wondered if he will stay in D.C. or join his join his wife Alyssa Mastromonaco in New York, who took the position of Chief Operating Officer at Vice Media in January 2015.
The two were quite the political power couple in D.C. In case you were unaware, Ms. Mastromonaco was President Barack Obama's Deputy Chief of Staff for Operations from 2011 to 2014, and worked within the Obama administration starting way back in 2005. But, if their real estate transactions are any indication, it looks like Mr. Krone has made the decision to migrate on over to the city with his wife—to Tribeca, to be more exact.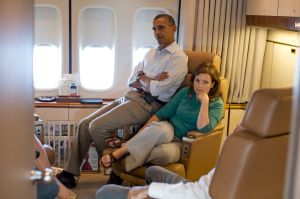 The under-the-radar couple, who were married by none other than Justice Elena Kagan at the Supreme Court in 2013, have bought a brand-new two-bedroom, 2.5-bath condo at 71 Laight Street.
They paid $4.28 million for the 2,042-square-foot pad in the Sterling Mason, according to city records; the condo finally started closings this year after a considerably delayed beginning. While the listing, shared by Douglas Elliman's Bruce L. Ehrmann, Reid Price, and Christopher Morales, doesn't tell us too much (or, really, anything) about their new loft, the A-line unit will have two oversized windows in the living room looking out onto Washington Street, a Juliette balcony off the master suite, and Gachot-designed interiors.
"I cannot say what attracted those particular buyers to that particular apartment," Mr. Ehrmann told the Observer in what we must say was a quite diplomatic missive. "I can say that most people who bought at the Sterling Mason did so because it offers a lot in a very discreet building. It has four elevators for 32 units," he informed us.
"It's the greatest number of elevators per capita of any that I know," he added.
Very diplomatic, indeed!