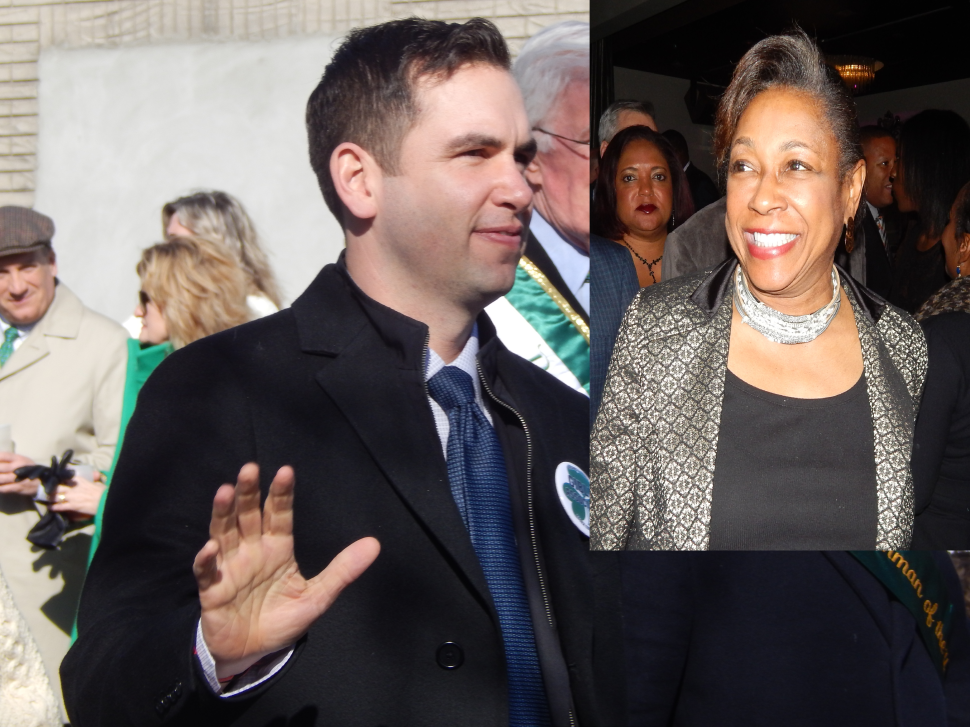 2017 gubernatorial politics.
The insider thinks about this stuff early in the morning, a pair of bloodshot eyes staring up at the ceiling with snow on the TV screen while his wife snoozes at his side.
"This is what I think can happen in Hudson," he told PolitickerNJ via text.
Presumably the Hudson County Democratic Organization (HCDO) will line up behind Jersey City Mayor Steven Fulop – all but state Senator Sandra Cunningham (D-31).
Cunningham says she's not with anyone now in the burgeoning Democratic field,  but come on, she co-hosted an event for Senate President Steve Sweeney (D-3) at the League of Municipalities Conference last month. It's very difficult to picture her with someone other than Sweeney.
Anyway, she's unlikely to be with old foe Fulop.
So let's consider (for fun) some possible battle lines in old battle-weary Hudson County. We're not saying this is going to happen. We're saying it could happen.
31st HCDO
Joyce Waterman
McNight
Chiaravalloti
Off line
Cunnigham
Viola Richardson
Mary Jane Desmond ( Pat Desmond sister Bayonne.)
32 HCDO
Sacco
Jimenez
Prieto
Off line
Larry Wainstein
Jose Munoz (WNY)
Harry Marrero (NB was candidate for Freeholder)
33 rd HCDO
Stack
Raj Mukherji (unless he runs for Mayor)
Chaparro
Off line
Mason
Garcia
former Assemblyman Sean Conners (JC)
Sweeney could run no one against Stack hoping the 33rd District goes to sleep; then he has Mason and Garcia for assembly.