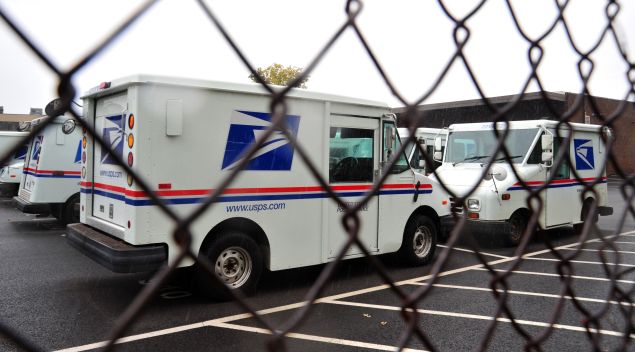 The United States Postal Service, until now one of the most antiquated government agencies, is modernizing with a free service called Informed Delivery. Once you sign up on the website, the Postal Service will email you photos of  your letter-size mail envelopes by 11 AM each day. (Magazine photos will be added in the near future.)
After a successful pilot program in Virginia last year, Informed Delivery is expanding to all New York City ZIP codes. along with Connecticut ZIP codes beginning with 066 or 069.
You can get up to 10 mail images in one email, and additional photos can be found on the My USPS online dashboard, which also tracks packages.
Only customers who have mail delivered to their homes, or to PO boxes, are eligible to use Informed Delivery—the service is not open to businesses yet.
The Postal Service announcement is somewhat ironic given how fervently the agency fought against Outbox, a startup with a similar business model. After receiving funding from Peter Thiel, the service launched with great success in Austin and San Francisco in 2013. Customers signed forwarding contracts to allow their mail to be handled by Outbox.
When founders Evan Baehr and Will Davis were contacted by then-Postmaster General Patrick Donahoe, they thought the agency wanted Outbox to help them save money. But instead Mr. Donahoe told them, "You disrupt my service and we will never work with you…Digital is a fad."
Though disruption is a good thing in Silicon Valley, Washington obviously did not feel the same way. Outbox fought the good fight to digitize mail for a few more months, but finally had to shut down in February 2014 due to lack of government support.
Despite consumer enthusiasm, reviews of Outbox's service were largely negative—one critic called it "bloated" and "complicated." This makes Informed Delivery an even stranger proposition—why would the Postal Service use a system that was a headache for both it and its users in a previous iteration?
The Observer reached out to representatives of Outbox and the Postal Service for comment, and will update if they respond.