It's no secret that New Yorkers love luxury, and love it even more in the comfort of their own home. With New Year's Eve a mere day away, the countdown begins. No, not until midnight, but until everyone arrives at the party. With last minute preparations underway, there's no reason to leave your apartment pre-festivities. After all, you can Seamless your dinner, so why not Seamless your glam squad, directly to your front door? Grab some girlfriends, order in champagne and prepare for the party with one of these portable beauty bars.

Rouge New York: For Law & Order: SVU addicts, this is a can't-miss opportunity to use actress Stephanie March's (better known as ADA Alex Cabot) preferred beauty service. She's the co-founder of Rouge New York, along with the show's makeup artist Rebecca Perkins. Like Drybar, there are looks to choose from, ranging from "bold choice" to "total polish." Because Ms. Perkins began in film and television, she guarantees that the makeup will last all day and well into the night, so if you're racing around, still hunting for the perfect outfit, she can do an application in the afternoon.
Bella: If you haven't had time to book that glass manicure yet, Bella will come to your home for gel manis, blow outs and makeup application is. They also offer combination packages if you're truly hoping to look totally polished.
Drybar: If you already have a blow out favorite like the Cosmo or Mai-Tai, Drybar can bring the look to you with Dry-on-the-Fly. The blow out chain began as a mobile blowout business, and it's returning to its roots with a new Uber-like experience. They'll come to you wherever you are, so if you're vacationing or getting in a last minute workout, they'll stop by.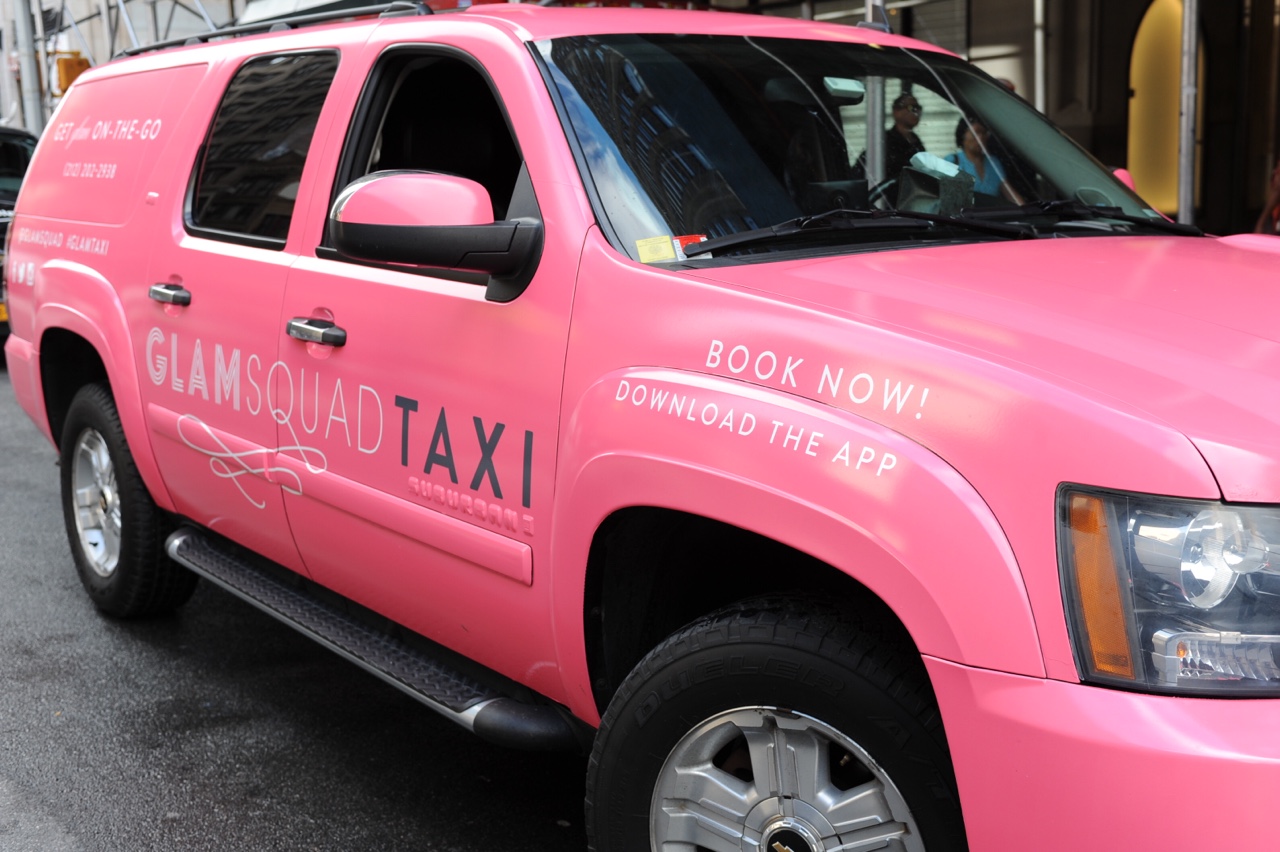 Glamsquad: The ubiquitous app lets you choose from a menu of signature hair styles and makeup looks or create an original face. You can book in advance, but for the slackers among us, there are appointments available on-demand, from 7 a.m. to 10 p.m.
Citymani: Prep for Instagram photos holding glasses (0r bottles, no judgement) of champagne with this mani on demand app, with nail artists that will arrive as late as 11 p.m. If you've gathered your girlfriends, you can book on-demand manicures for your entire party.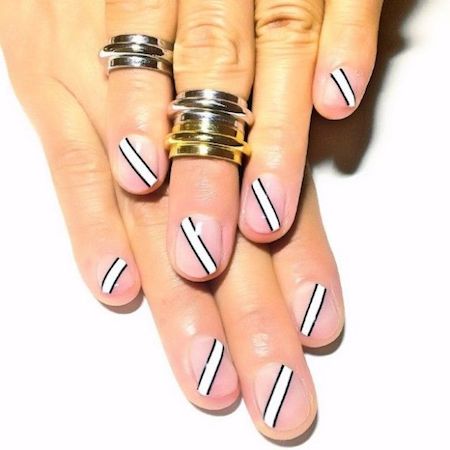 PRIV: Priv offers it all: blowouts and haircuts, massages, makeup application, gel manicures, men's grooming, and tanning, in case you're trying to convince everyone that this grey weather results in stellar sunshine. Like Yelp, each stylist has a summary, ratings from other users and pictures of previous work.
Vensette: This app offers hair services and makeup application, with stylists arriving within 45 minutes of your request. The focus is on luxury, with a staff that's trained and approved to cater to their high-profile clientele.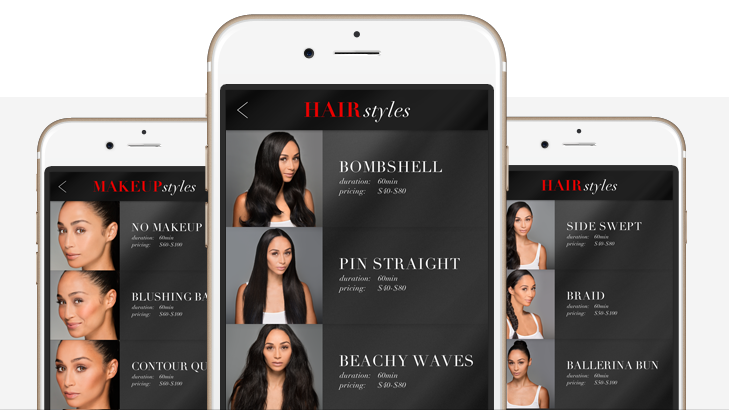 The Glam App: Not to be confused with Glamsquad (although they're incredibly similar), this app offers beauty on demand, including trendy braids and polish changes. With locations all over, if you love your look you can re-create it. Plus, the stylists are available to book on a freelance basis, so it might end with you having your very own makeup artist, available at the push of a button.