Rebecca Minkoff might be changing the way New York Fashion Week works with her new model for shows. Usually, fashion week is attended by editors, celebrities and street style stars hoping to be snapped outside of shows in their wildest ensembles. Meanwhile, viewers at home can live stream shows and wonder when they can wear the looks they're watching. Ms. Minkoff is hoping to change that usual format with a system that will make her brand immediately wearable, right off the runway.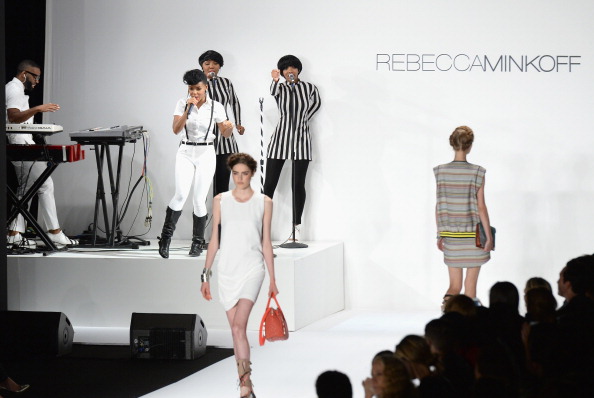 Instead of showing her line's upcoming Fall 2016 collection, her show will have in-season products that will be available at the time or within the next 30-45 days. It will be equally aimed at influencers and consumers. For those watching from the comfort of their couch, there will be a "fully immersive fashion show experience."
Ms. Minkoff believes that "the current fashion show system isn't working," especially with the rise of social media. In the past, Ms. Minkoff's shows have had front row appearances by Leandra Medine, Carrie Underwood, Coco Rocha and Agyness Deyn, with performances by Janelle Monáe.Shoppers will obsess over items when they appear on the runway, only to forget about them when they're available for purchase. Time will tell if this model will be adopted by other designers—but in a world of instant gratification, it certainly makes sense.