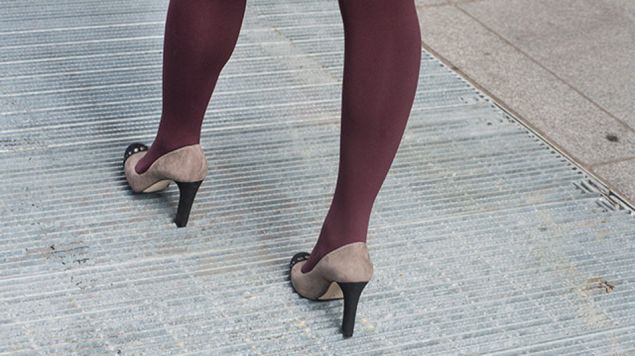 Ladies of New York, a Chanukah miracle has occurred. Gothamist reports that your high heel nightmares are over. Well, not all of them, because they're still hopelessly uncomfortable. But still, break out your highest pair in celebration that the MTA's East Side access project has made it far easier to traverse the sidewalks of the city, thanks to the completion of high heel friendly-sidewalk grates. This news, along with The New Stand, might make subways somewhat chic, if not at least tolerable.
The MTA explained, "In order to be easier to navigate for those wearing high-heeled shoes, the sidewalk 'high-heel friendly' grates are made with slip-resistant surfaces and the openings between the cross-bars are only ½ inch wide." Now there's no need to continue wearing protectors to prevent your Valentino skinny heels from sinking into nearby grates, or experience nightmares about losing a Loub to the city streets.
The grates are installed below East 55th Street between Park and Madison Avenues, and on 63rd Street and 96th Street as part of the Second Avenue Subway. With all this time spent wearing heels, you'll definitely need to invest in yoga for your feet.