1. STEVE JOBS
Directed by: Danny Boyle
If you're interested in the rags-to-riches story of the late Steve Jobs, the tech nerd who devoted his life to the digital revolution and self-destructed in the process, then stay away from the cold, bloodless and incomprehensible movie with the cut-the-crap-and-get-to-the-point title Steve Jobs.
2. YOUTH
Directed by: Paolo Sorrentino
Youth is the kind of beautifully photographed but brainlessly self-indulgent gibberish only a handful of pretentious critics could stomach. The repulsive Paul Dano dressed like Hitler was enough to turn mine. Audiences fled in droves.
3. OUR BRAND IS CRISIS
Directed by: David Gordon Green
Some movies just come out of the chute branded with failure. Our Brand is Crisis, which premiered to unenthusiastic groans at the recent Toronto International Film Festival, is a wildly uneven and commercially doomed vehicle for Sandra Bullock, produced by her pal George Clooney, written by the pretentious Peter Straughan who wrote a forgotten monstrosity called The Men Who Stare at Goats for Mr. Clooney six years ago, and directed by David Gordon Green, the wobbly, second-rate director responsible for such feeble-minded duds as Pineapple Express and, more recently, the Al Pacino disaster, Manglehorn.
4. SHANGHAI
Directed by: Mikael Hafstrom
Gong Li is a great actress, but she's awkward in English, which is not her first language, and in a mess called Shanghai her English makes no sense. But of course, nothing else in this turgid, incomprehensible disgrace makes any sense, either. At least Gong is ravishing, which occasionally takes your mind off the gibberish that is going full tilt around her.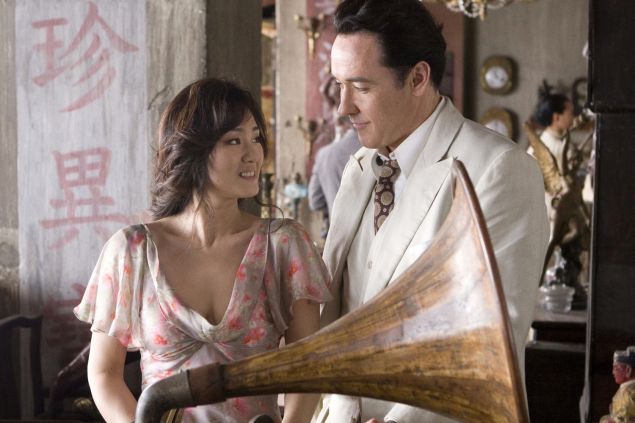 5. BY THE SEA
Directed by: Angelina Jolie Pitt
Looking lovely and catatonic, Angelina Jolie, who now calls herself Angelina Jolie Pitt, has come up with an exercise in self-indulgence for herself and husband Brad that is so boring it defies description. By the Sea is not only a dog; it's a dog that's got fleas.
6. TRAINWRECK
Directed by: Judd Apatow
Every decade produces its own bloated, undeserving, media-created curiosity. The overrated Amy Schumer is the latest, and this vile demonstration of how women can be every bit as crude, vulgar and stupid as men is to 2015 what Synecdoche, New York was to 2008.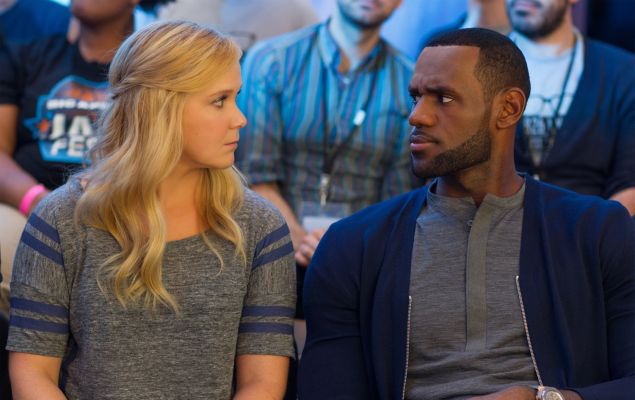 7. SECRET IN THEIR EYES
Directed by: Billy Ray
It's not easy to find a movie where two respected Academy Award winners give the worst performances of their careers in a bomb as deadly as this one, but Secret in Their Eyes fits the bill without debate. In this unnecessary, unwanted, ill-advised and dismally directed American remake of a film from Argentina that won the foreign-film Oscar in 2010, Julia Roberts and Nicole Kidman display such little charisma that they don't seem to have even been introduced before someone yelled "Action!" The original was a thriller. This one is a yawn a minute.
8. ANOMALISA
Directed by: Duke Johnson and Charlie Kaufman
Only 90 minutes long, this moronic puppet show proves the movies of wacko writer-
director Charlie Kaufman are unwatchable even when animated. Bizarre is simply no longer enough.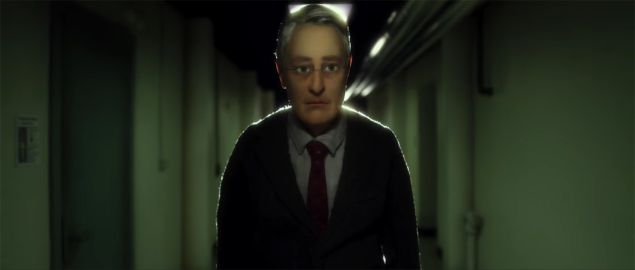 9. EVERYTHING WILL BE FINE
Directed by: Wim Wenders
Everything Will Be Fine was a paralyzing bore by Wim Wenders with a whining James Franco as a writer who kills a child and spends the next two hours wallowing in phony grief, remorse and self-pity. Like watching milk sour after three days in the sun. Everything will not be fine until he takes some acting lessons.
10. PAN
Directed by: Joe Wright
The never-ending addiction to Peter Pan has worn itself out in so many books, plays, movies, musicals and animated cartoons by everyone from Walt Disney to Steven Spielberg that there doesn't seem to be much point in dragging it out of the dustbin again. But that never stopped Hollywood, so now we get a bloated, over-produced and deadly kid's movie in headache-inducing 3-D called Pan. It's not about Peter Pan, but about what happened before Peter Pan. The noise you hear is J. M. Barrie turning over in his grave.