1. SPOTLIGHT
Directed by: Thomas McCarthy
Inspired performances by a superb ensemble cast add ballast and equilibrium to a compelling film that furnishes unimpeachable proof why the future of print journalism must be secured, embraced and protected. Thinking people everywhere owe a debt of gratitude to this film. Nothing else I've seen this year surpasses it.
2. CAROL
Directed by: Todd Haynes
Gorgeously photographed, sensitively  written and directed, flawlessly acted, and deeply, intensely important, Carol is Todd Haynes' most brilliant film since Far From Heaven and one of the triumphs of 2015.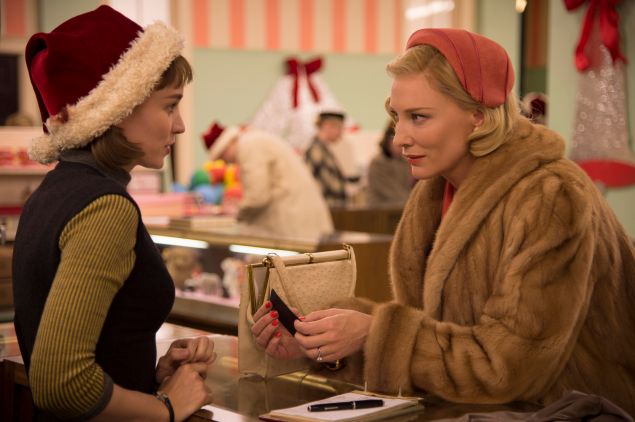 3. BROOKLYN
Directed by: John Crowley
A sensitive, dewy-eyed yet mature performance by Saoirse Ronan is the appealing centerpiece of Brooklyn, a beautifully calibrated film by Ireland's John Crowley that is, on the surface, about a young immigrant adjusting to a strange and challenging new land. But it's such a wise and thoughtful film about coming of age, learning to accept responsibility and falling in love that it triumphs on several levels at the same time.
4. ROOM
Directed by: Lenny Abrahamson
Too grim and heartbreaking for some viewers, Room is nevertheless an extraordinary film so powerful and unforgettable that it must be seen. Adapted from Irish-Canadian novelist Emma Donoghue's 2010 bestseller, this is a devastating study of incarceration, survival, escape and rehabilitation as harrowing as today's headlines and as suspenseful as the most knuckle-gnawing thriller I've ever seen.
5. THE DANISH GIRL
Directed by: Tom Hooper
With the seemingly limitless talents of Eddie Redmayne as a tender and wrenching centerpiece that cannot be topped, and Tom Hooper (The King's Speech) in the director's seat, this movie has multiple awards stamped all over it.
6. LABYRINTH OF LIES
Directed by: Giulio Ricciarelli
Powerful and haunting, Labyrinth of Lies turns over a rock and watches the vermin crawl out in a disturbing and rarely talked about footnote to German (and world) history. The rock is Germany's massive effort to forget the past under National Socialism and move on. The rats are the former Nazis who, after the war, found acceptance and protection in comfortable positions of importance in the German government at a time when the country was on its way to reconstruction and cultural renaissance.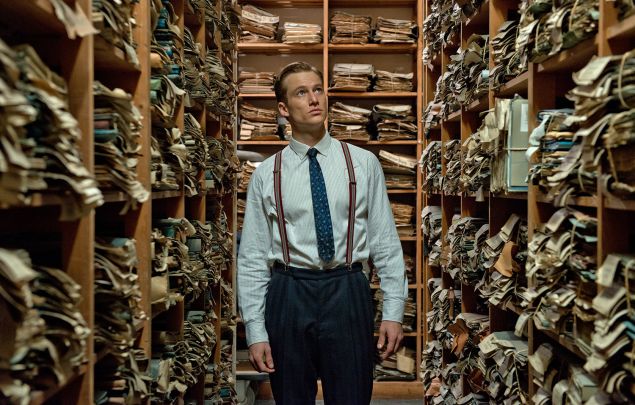 7. TRUTH
Directed by: James Vanderbilt
James Vanderbilt's aptly titled Truth is about the ill-fated 2004 exposé on 60 Minutes about George W. Bush's alleged draft-dodging shame that called on powerful friends in the military to protect him from serving in Vietnam. The movie proves that journalism is not a science, but a medium hanging on by the seat of its Brooks Brothers pants, subject to scrutiny and error just like computer technology, only so much more riveting. The movie is careful not to take sides or humiliate the Bush family further, although the story is still alive and kicking.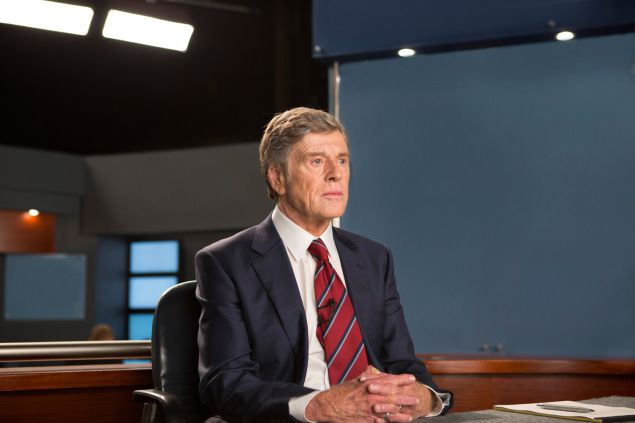 8. I'LL SEE YOU IN MY DREAMS
Directed by: Brett Haley
The tender magnetism of Blythe Danner turns an intelligent, sensitive story of love among the not so young into a work of art. Romance over 60 is neither inconceivable in life nor unusual on the screen, and—big news!—it's often a subject that guarantees box office anemia. So skeptics are probably waiting in the bushes with tomahawks. True, I'll See You in My Dreams might not have the same resonance in less capable hands, but except for a tendency to tug at the heartstrings a little too often, it's just about perfect.
9. 45 YEARS
Directed by: Andrew Haigh
An exquisite work of maturity and tenderness about a fractured marriage in its autumnal years, with a pair of the best actors on the screen, Charlotte Rampling and Tom Courtenay, as a devoted elderly couple in an idyllic hamlet in England whose love is tested on the eve of their 45th wedding anniversary.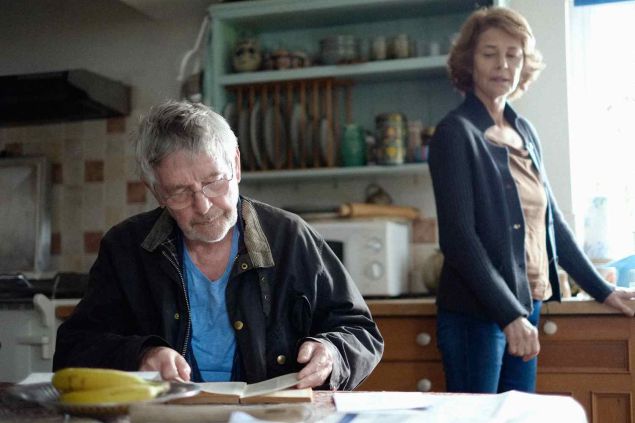 10. BRIDGE OF SPIES
Directed by: Steven Spielberg
A lot of people like complicated, cold war espionage thrillers, but with few exceptions, I'm not one of them. So I dreaded Bridge of Spies, with nobody more all-American wandering around East Berlin than Tom Hanks. I should have known better. The director, after all, is Steven Spielberg, who knows how to make logical movies and has a special affinity for narrative coherence. It's a riveting film and I understood every word.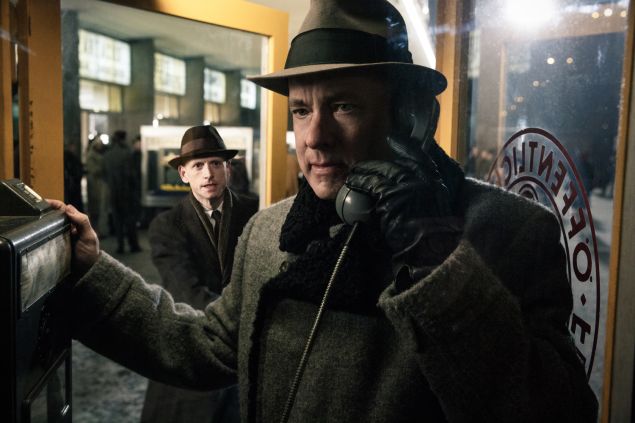 WHY GERMANY SHOULD PUBLISH A CRITICAL EDITION OF HITLER'S MANIFESTO, 'MEIN KAMPF'