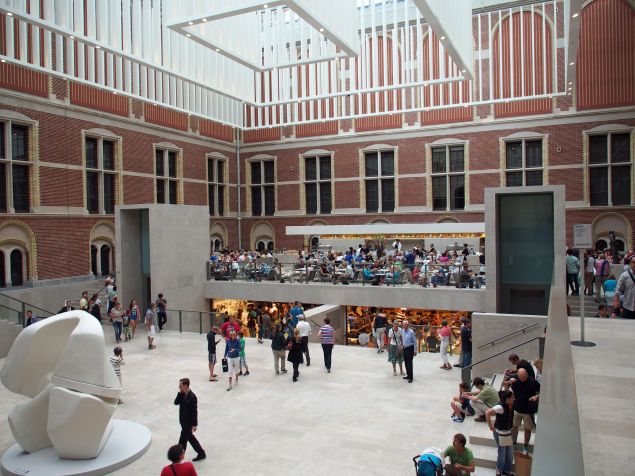 Amsterdam's Rijksmuseum has begun a project to remove racially offensive language from the digitized titles and descriptions of 220,000 works in its collection. It is the first time a European Museum has revised the language in its descriptions so thoroughly.
The long-running nonprofit Art in General will relocate from its current Downtown Manhattan location at 79 Walker Street to the ground floor of 145 Plymouth Street in the DUMBO neighborhood of Brooklyn. But, the move isn't permanent. The organization has only signed a three-year lease.
Syria's antiquities chief claims over 2,000 looted objects from the country have been seized in Turkey, and that its neighbor refuses to cooperate and return the artifacts.
The appointment of Bartomeu Marí as director of South Korea's National Museum of Contemporary Art has sparked outrage over institutional censorship, and inspired hundreds to sign a statement which would pressure the museum to make policy reforms.
Houston's Blaffer Art Museum has received the biggest gift in its history: $1 million from Jane Dale Owen, who died in 2014 and served on the institution's advisory board and executive committee.
Artist Katrina Palmer has recreated a train platform from London's now-defunct Necropolis Railway, which connected Waterloo Station with Brookwood Cemetery in Surrey. The installation, which features a raised station platform, benches and signal lights, is on view at the Henry Moore Institute in Leeds through February 21, 2016.