Actress Alicia Vikander was photographed by David Sims for Vogue's January issue, on newsstands on December 22. Ms. Vikander wears Louis Vuitton while discussing her past as a child ballerina, her relationship Michael Fassbender and the emotions that come with meeting your idols.
The Danish Girl was Ms. Vikander's breakout performance. She stars alongside Eddie Redmayne, playing his wife. She also starred in the World War I drama Testament of Youth, in a performance that had Rex Reed calling her "the marvelous Swedish actress." She's also seen screen time in Guy Ritchie's The Man from U.N.C.L.E. and Alex Garland's Ex Machina. Ms. Vikander has already received Golden Globe nominations for her performance in The Danish Girl.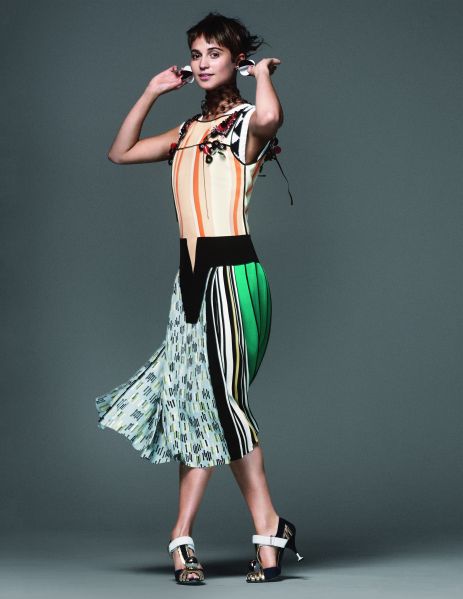 Inside the issue, Ms. Vikander and the author go skydiving. Vogue talks to her childhood friends, like Caroline Hjelt of Icona Pop, who says that Ms. Vikander is not "naturally extroverted." With upcoming roles in the next Bourne movie and The Light Between Oceans with Mr. Fassbender, and as the face of Louis Vuitton, Ms. Vikander's rise is just beginning.