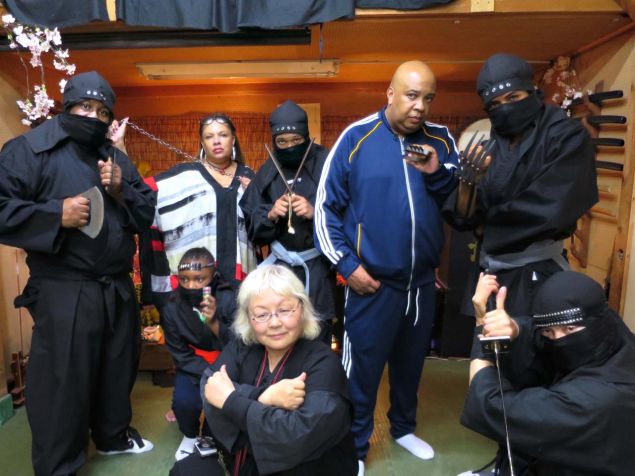 Family vacations can be good or bad, but they are always memorable for one reason or another, right? Now imagine the patriarch of your family is international hip-hop artist and Run-DMC front man Joseph "Rev Run" Simmons.
In Rev Runs Around the World, the hit maker, along with his wife, Justine, and their kids, 18-year-old Russy and 7-year-old Miley, embark on an unforgettable escapade during which the group start their journey from their home base in New Jersey and hit 16 unbelievable cities along the way, including Tokyo, Bali, Hong Kong, Dubai, Istanbul, Geneva, Reykjavik, Copenhagen and Rio de Janeiro, to name a few.
While they may be a famous family, they have their travel 'difficulties' just like any other family, says Rev. "Our travel styles are bit different," he admits. "I wanted to sit by the pool most of the time and Justine and the kids wanted to go out and explore all the time. So, yeah, there was some conflict, but you know we always worked it out."
As an example, Rev points to their time in Jamaica. "She wanted to visit a coffee plantation and I said, 'hey, we can just order some coffee from room service!" He lowers his voice a little when he says, "She won out on that one. We went to the plantation."  Justine quickly jumped in with, "Yeah, and it was quite a trip! I was a little scared because it was raining and we were driving on these slippery roads with no guardrail or anything, but that little trip sort of sums up our family dynamic – I'm kind of a daredevil, I like to try new stuff, and he isn't like that." But, showing that she knows and understands her husband's motives, Justine says, "He just wants everyone to be safe. It's his way of protecting his family and while I respect that I do wish he'd be a bit more adventurous like the rest of us."
The exotic food was another challenge, explained Rev. "She ate crickets and I wasn't doing that. She said they were crunchy, and I said, 'You should have gotten bag of Lays potato chips if you wanted crunchy.' Crickets! Nah!"
Rev did take on one challenge that he's proud of. "I rode an elephant, that was cool." But when it came to hopping on a camel, he balked a bit. "Well, instead of riding a camel, I kept yelling, 'It's Hump Day!' like in those [Geico] commercials. The camels are probably mad at me about that. I screamed at them a lot." Justine laughed as she said, "I don't think the camels or the cameramen thought that was very funny."
Justine admitted that it was a bit of a comedown for the family when their travels came to an end. "When we got back home, we'd had so much fun that we kind of immediately starting talking about all of the places we still want to go. Like I want to go to Morocco and Rev wants to go to Australia. So, yeah, we're hoping to take more trips in the future."
Offering some more in-depth insight about their adventures series, Rev says, "Look, there are a lot of travel shows out there but they're usually with travel experts. This is a show with people who are far from experts. This will resonate with you in a different way than a trip with a seasoned traveler would. The comedy of it all and the fact that you'll see what it's actually like to travel with a family made up of very different personalities will make you relate to it." To this Justine adds, "Another thing that you'll see is that we work very hard on our marriage and our family every day so what you're seeing is a very real family taking on some very real adventures." Rev excitedly jumps in with, "And you get to see me be wacky. What's not to love about that?!"
Rev Runs Around the World airs Wednesdays at 10/9c on Travel Channel.