5/25/15
The Confession, A Costa-Gavras Classic From 1970, Just Released On DVD
The Confession, released on DVD yesterday, is a Costa-Gavras classic from 1970. It tells the true story of a high-up Communist official in 1950s Czechoslovakia who was put on trial by his own government to appease their Russian masters. Eleven of his colleagues are executed.
"Journey Into the Whirlwind," One of the Great Accounts of Survival
In 1930s Russia, loyal Communist Party member Eugenia Ginzburg was tried and imprisoned for eighteen years in appalling conditions. "Journey into the Whirlwind" is one of the great accounts of survival.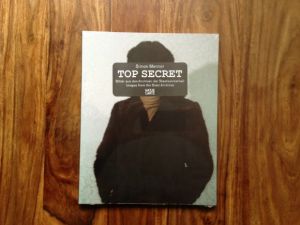 Stasi, The East German Secret Police, Photographed Everything and Everyone 
"Top Secret: Images from the Stasi Archives" is a remarkable collection of photographs from the Stasi, the notorious secret police in communist East Germany. They photographed everything and everyone, and here's the proof.
This post is from Observer Short List—an email of three favorite things from people you want to know. Sign up to receive OSL here.