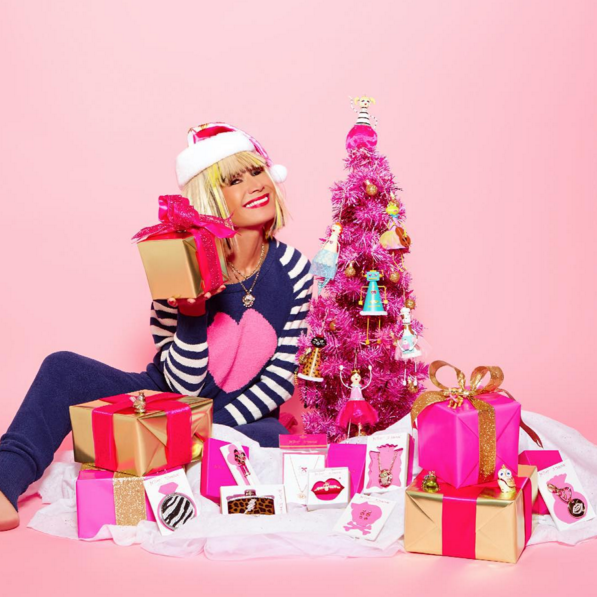 Christmas might be long gone, but the festive Instagrams live on forever. While you recover from consuming more carbohydrates in a day than you've eaten in a year and prepare to bring in the New Year, enjoy these 'grams from your fashion favorites.
Tommy Hilfiger's new brand ambassador Gigi Hadid posted a throwback with her original squad, which included Santa and exactly zero Kardashian sisters.
Gucci superstar Alessandro Michele proved his wreath game was on point, just like his collections, with this quality 'gram.
The always interesting Marc Jacobs enjoyed Christmas with Santa and his collection of adorable elves.
While December's weather might be warmer than ever, that didn't stop stylish supermodel Karlie Kloss from creating her own snow, alongside bestie and doppelgänger Taylor Swift, who famously posed in an elf costume.
Alexa Chung and pal Pixie Geldof embraced the inflatable Santa Claus statues that seem to have taken over when it comes to Christmas decorating (especially in the suburbs).
Project Runway alum and judge Christian Siriano joined a very cuddly puppy pile to unwind after opening presents.
Hannah Bronfman was feeling particularly #blessed this holiday season and proved it with her on trend nail art.
Reese Witherspoon had a very Merry Christmas alongside her brand, Draper James, which was found under the tree by Southern girls everywhere.
Supermodel Chrissy Teigen spent time with family in Hawaii, all while posting pictures of her Vogue Thailand cover that would make anyone landlocked experience serious FOMO.
Of course Betsey Johnson celebrated with all pink everything. One would expect nothing less from the Christmas obsessed designer, who also posed with Santa and posted photos of her completely kitschy ornaments.