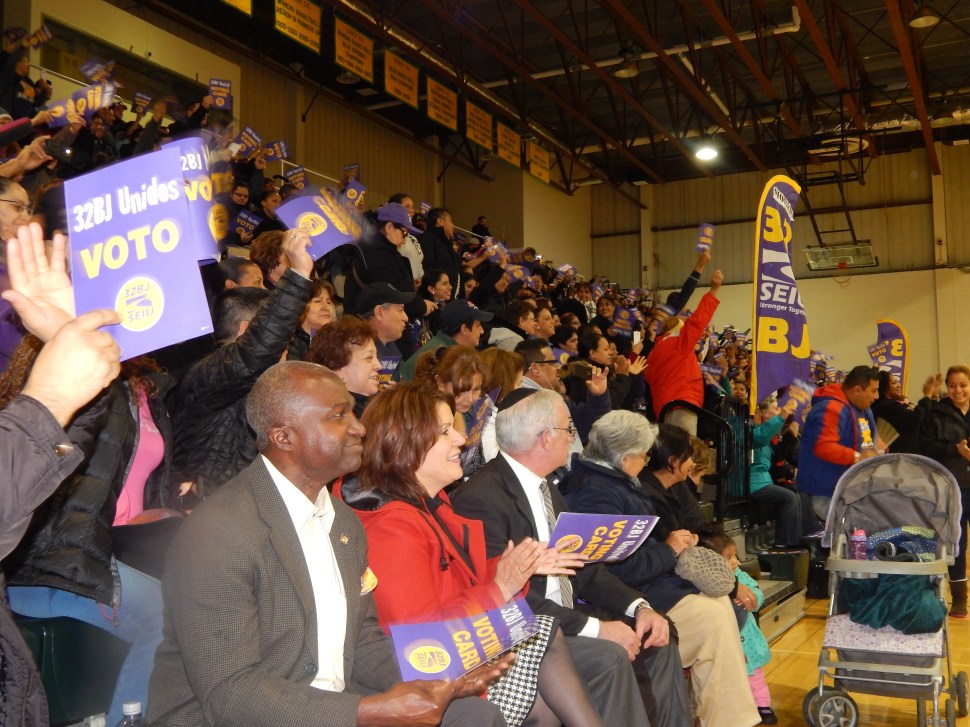 NEWARK – Janitor members of SEIU 32BJ – 7,000 strong, who clean office buildings in more than 500 office buildings around New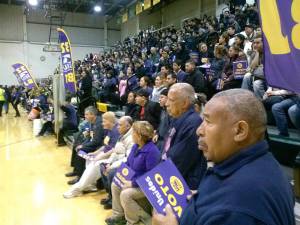 Jersey – tonight voted to strike if they can't reach an agreement before Dec. 31st.
As he heads back into negotiations tomorrow with the New Jersey Contractors Association, 32BJ Vice President and NJ State Director Kevin Brown wants everyone at $15 an hour.
[youtube https://www.youtube.com/watch?v=B_uyOe3vtts&w=420&h=315]
Janitors now average between $10-$13 hourly.
"Employers should be able to pay these hardworking men and women a higher wage and maintain their quality affordable benefits because the commercial real estate industry has rebounded since the recession and the demand for office space is up," said Brown. "And when workers earn enough to afford more than the basics they spend it at area businesses, which is good for the economy."
The workers crammed bleachers in the gym at Essex County Community College, chanting "Si, se puede," and "32… BJ."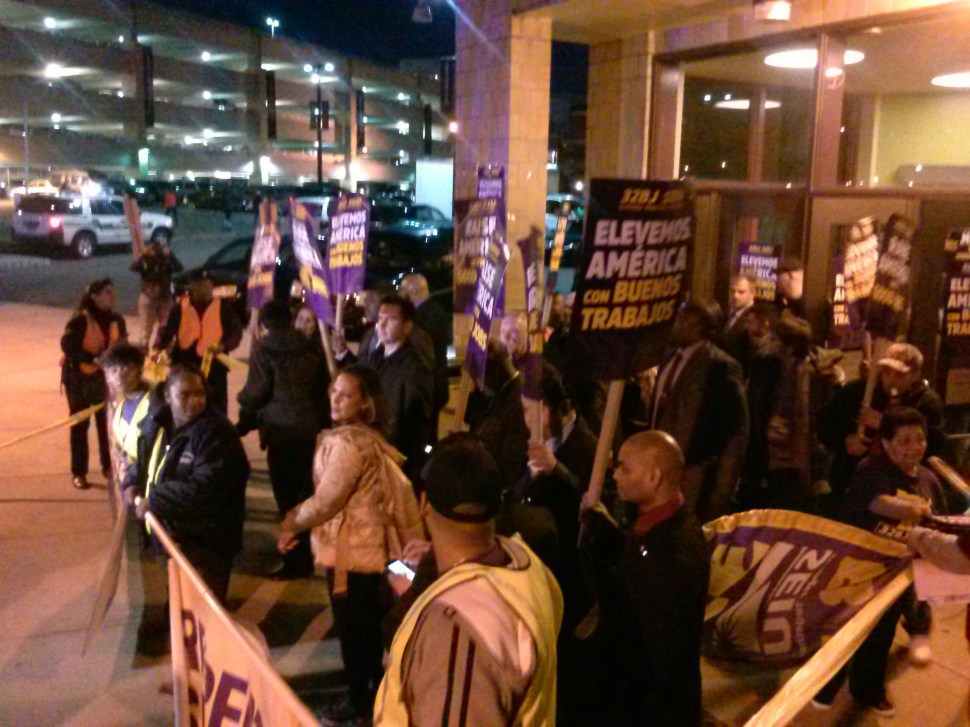 "If we must go to strike, we will go to strike," said Brown, joined on the gym floor by many elected officials, including Newark Mayor Ras Baraka, Jersey City Mayor Steven Fulop, East Orange Mayor Lester Taylor, Passaic Mayor Alex Blanco, Plainfield Mayor Adrian Mapp, Perth Amboy Mayor Wilda Diaz, Assemblyman Raj Mukherji (D-33), and Assemblyman Gary Schaer (D-36).
Other elected officials present to back 32BJ: Jersey City Council President Rolando Lavarro, Jersey City Councilman Chico Ramchal, Hudson County Freeholder Bill O'Dea, Newark Councilwoman Gayle Chaneyfield-Jenkins, and Newark Councilman John Sharpe james.
[youtube https://www.youtube.com/watch?v=u0ywFnuXxKk&w=420&h=315]
The packed, raucous rally culminated with a marching band leading the workers onto Market Street, mayors Fulop and Baraka at the head of a phalanx of elected officials.
[youtube https://www.youtube.com/watch?v=5v0X7YNhF-M&w=420&h=315]