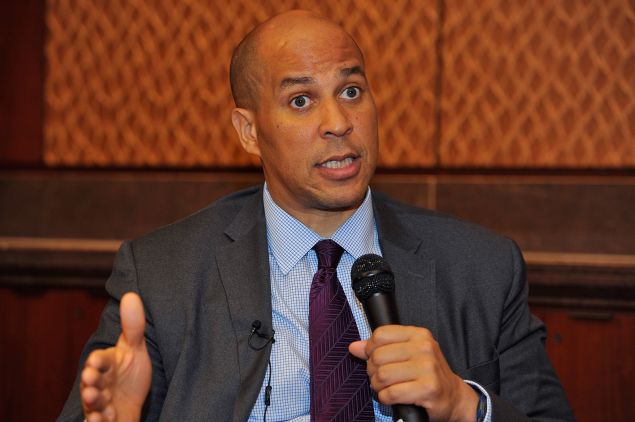 Just over a month ago, several senators who voted to support President Obama's nuclear treaty with Iran vowed to be vigilant in ensuring that the Ayatollahs lived up to their end of the deal. Before the ink was dry, Iran stonewalled nuclear inspectors and reneged on a key element of the agreement: a full and accurate accounting of past nuclear efforts.
Operating within the framework of the president's Iran nuclear deal, the United Nations International Atomic Energy Agency (IAEA) recently completed its "final assessment" of past Iranian nuclear initiatives. Unsurprisingly, the IAEA reported not just a lack of candor or cooperation from the Iranians, but outright deception.
The IAEA dismissed the information Iran provided to inspectors as "implausible."
Access to accurate, complete information—what Mr. Obama referred to as "unprecedented verification"—was supposed to be the "baseline" against which Iran's future activities would be measured. Any calculation of Iran's breakout time to build a nuclear weapon would be calculated from where it was starting. Unfortunately, we have no accurate baseline from which to gauge future developments.
However desperate the administration is for a foreign policy "success," this is no time to encourage further misbehavior.
Compliance with IAEA inspections was also the basis upon which the United States would release frozen Iranian funds. Yet in its first test of compliance with the non-treaty's obligations, Iran has breached it completely.
When they announced their support for an admittedly flawed deal, two New York-area senators said they were confident sanctions could be re-imposed if Iran violated the terms of the agreement.
We should be "imposing clear consequences for incremental violations," said Senator Cory Booker. "There can be no room for interpretation when it comes to holding Iran accountable for even the smallest violations. The U.S. must make consequences for Iranian transgressions clear and measurable in public statements of policy, and pursue those consequences relentlessly when warranted."
Similarly, New York's junior senator, Kristen Gillibrand, explained her vote in support of the "imperfect" Iran deal by stating, "this deal will provide international nuclear inspectors with access that they otherwise would not have had — and never will have if we reject this agreement."
Equally disturbing, the administration now appears never to have meant what it said about verification—the very basis upon which many wavering lawmakers based their yes votes. In fact, admitted one senior official to The Wall Street Journal, "We had not expected a full confession, nor did we need one."
This is absolutely unacceptable behavior—by the Iranians and by our own State Department. However desperate the administration might be to point to a foreign policy "success," this is no time to encourage further misbehavior with unfrozen funds.
Iran has dramatically failed it first test of compliance with the deal. It is now time for Senators Booker and Gillibrand—and other responsible senators—to stop the release of frozen funds to the Iranians.