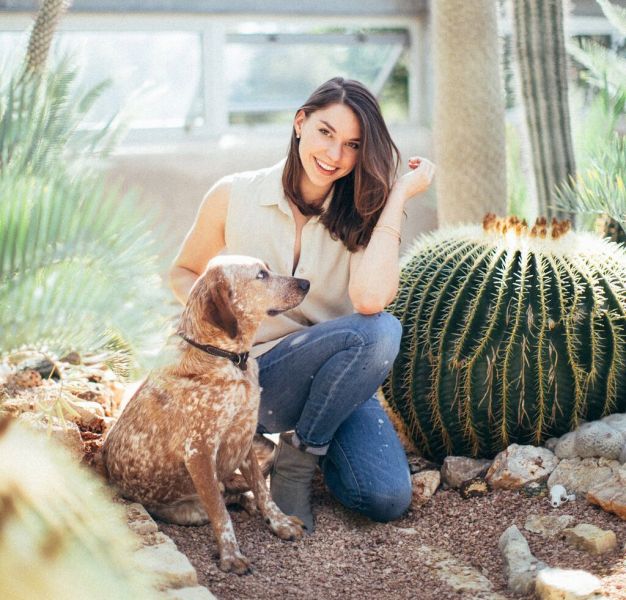 If you are among Kate Zimmerman's 66.6K Instagram followers (and counting) it may come as a shock that the photographer doubted freelance as an option for her. "I didn't think I was good enough to run my own show," Ms. Zimmerman told the Observer candidly. She picked up her first point-and-shoot camera at age 13 on a mission trip to Guatemala. "I fell in love with the subject matter I was seeing through the lens—the bright colors on the Guatemalan's traditional wear, the packs of street dogs, and the old pastel buildings of Antigua." The Studio Art-graduate went snap-happy.
"There was a very kind professional photographer on the trip that would go through my photos at the end of the day and told me that 'I had a natural eye.' His words stuck," Ms. Zimmerman recalled.
After graduating school, she thought she'd find a career as a graphic designer or photo editor. Now, the Austin-based photographer's work is 80 percent commissioned. The rest of her work is selling prints on her website katezimmermanpictures.com. "I would definitely like to be able to take more photos for the sake of art in the future, and be able to sell them," she said.
Ms. Zimmerman turns to Squarespace as her platform. "I love creating a well-designed space for my photos. It's addicting," she said. "I have been known to stay up all night working and changing things around on my website. I love doing it." Because of her multiple jobs, updating it comes last on her list of to-dos. "However, I try to make a point to update my site with new content every few months. I will sometimes take a few days to write a bunch of blog posts on my latest work, save them, and then post them throughout the month."
Her beautifully curated site is sure to evoke wanderlust. "I spent 8 months in Cusco, Peru after I graduated college," she said of her favorite place she has visited. "I lived on top of the coffee shop I worked at, had a little balcony over my favorite plaza, and a fifteen minute hike away from being in the countryside with the backdrop of the Andes Mountains. I fell in love with the culture and how it taught me to live simply." Ms. Zimmerman recommends a visit to anyone. In the immediate, you can experience it through her portfolio.
Spend more time capturing the world and less time building your website by using Squarespace's beautifully designed templates for your portfolio. Whether you're designing an ecommerce platform, your blog or a hub for your upcoming nuptials, Squarespace's elegant yet intuitive designs make it easy to express your creativity. Learn more about building your own beautiful site today at Squarespace.com and save 10% off of your first purchase with offer code OBSERVER.
For more on our Site Spotlight Series, click here to meet the chef behind the deliciously popular Sunday Suppers Brand.
Observer Content Studio is a one-stop, full-service, in-house creative agency connecting brands to a national, affluent audience. Our team of dedicated Content Studio editors flex proven expertise in tailored, multimedia storytelling, developing sponsored articles, videos, interactive ad units, social media campaigns, events and more. The end result? Deeply compelling custom content that resonates with readers who matter. For more information, contact sales@observer.com