As the flowers began to blossom in 2009, so did Sunday Suppers. That spring, Karen Mordechai and her husband started hosting communal cooking dinners in their Brooklyn apartment. They would invite their friends, and learn to cook from a guest chef with ingredients sourced locally and seasonally.
"We started a blog for photos and recipes from the dinners. The posts started going viral, guests and strangers began emailing us to attend, and the response was overwhelming," she said.
What started out around the idea of simplicity and good food rapidly evolved from there, explained Ms. Mordechai. "Sunday Suppers has grown with the beautiful studio space and the vibrant community we've been fortunate enough to become a part of," she added.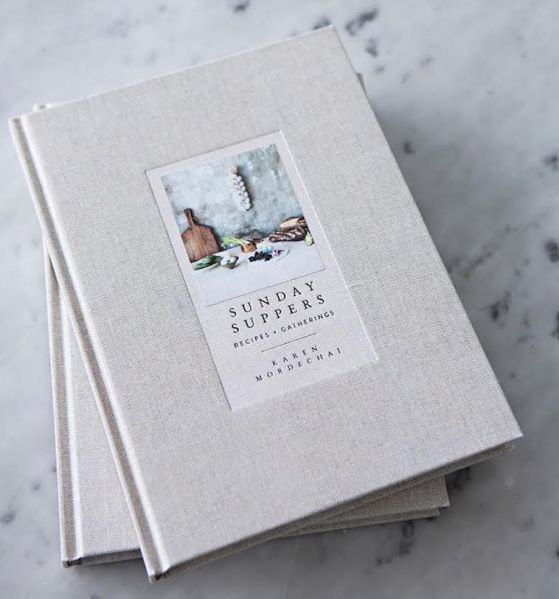 Just last year, Ms. Mordechai, who is a professional photographer, launched a cookbook. "I was approached many times actually to do a book, but about four years ago I was contacted by a lovely agent at Random House. I feel that taking the time to make a good book was important for me—knowing Sunday Suppers and our ethos well—was key."
While Ms. Mordechai had a website during her launch in 2009, she recently did a complete overhaul using Squarespace. "We have really increased our focus on the aesthetics and content of the site. The website and the blog is, as with many parts of Sunday Suppers, an ever changing vertical. It is a great space to discuss our latest recipe creations and engage our community in discussion about local goings on and food matters."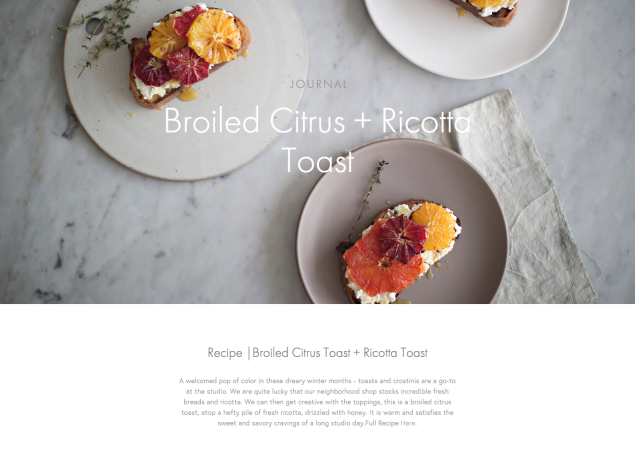 Of course, social media plays a huge role too. "Instagram is an incredibly easy way to stay present and actively engaged with our audience. By nature, I am a storyteller— and so I appreciate the opportunity to do so in a visual format. It has also made for an incredible community building network, as I've met and worked with some of the most amazing and creative people over the past few years, many of whom I met through Instagram."
From food blogs to eCommerce stores, Squarespace is an invaluable resource allowing brands like Sunday Suppers to express their ideas and build their websites beautifully.
Build your own beautiful site on Squarespace.com — use offer code OBSERVER for 10% off of your first purchase.
Observer Content Studio is a one-stop, full-service, in-house creative agency connecting brands to a national, affluent audience. Our team of dedicated Content Studio editors flex proven expertise in tailored, multimedia storytelling, developing sponsored articles, videos, interactive ad units, social media campaigns, events and more. The end result? Deeply compelling custom content that resonates with readers who matter. For more information, contact sales@observer.com